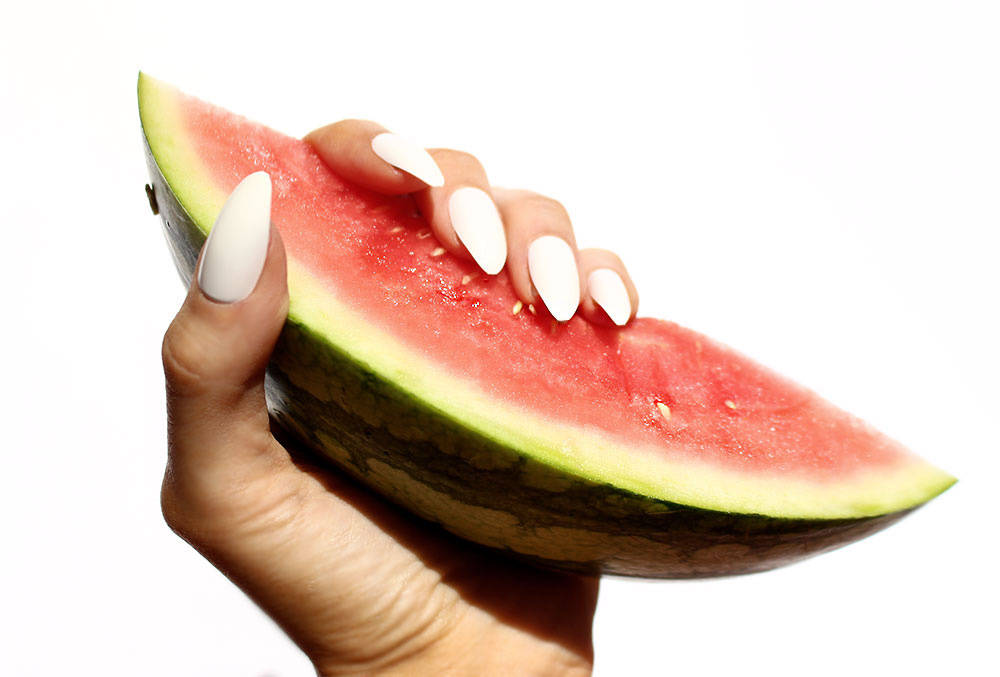 5 Mani Shades To Make Your Tan Pop
The sun's glorious presence has inspired me to reach for the self tan and summery nail shades. It's tempting to opt for an acid bright but theres other colours that are equally effective to compliment a tan, faux or real.
I had a huge nail polish cull recently and consciously only kept a small box of shades that aren't so season specific. This has been my mantra for most things around our home in the hopes of a minimalist approach to life – less stuff, less stress essentially.
I've selected 5 colours that suit all skin tones and can be worn throughout the year.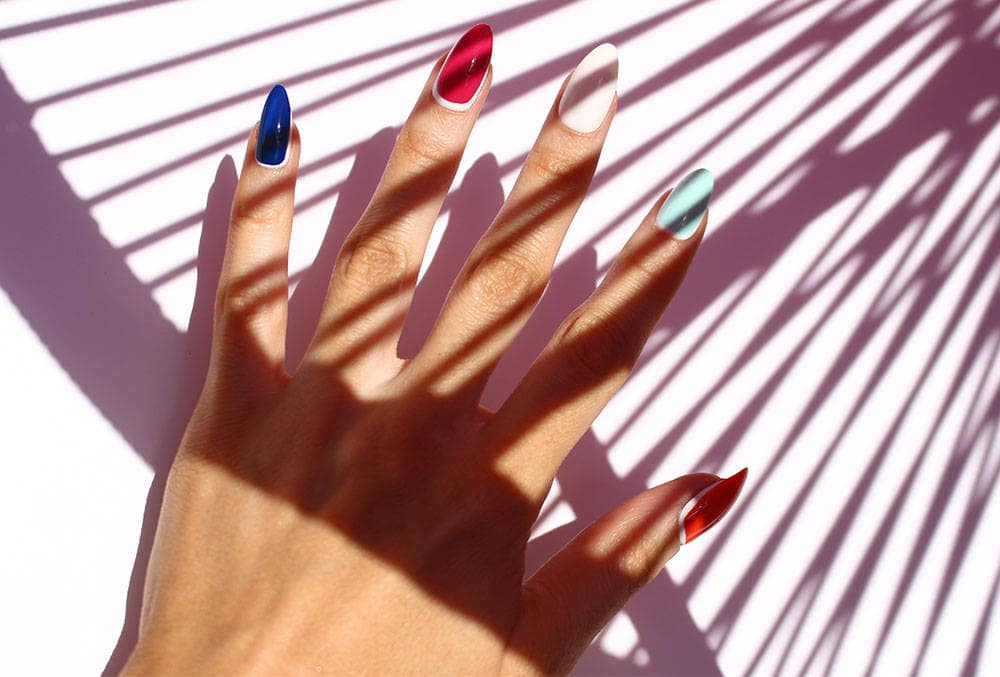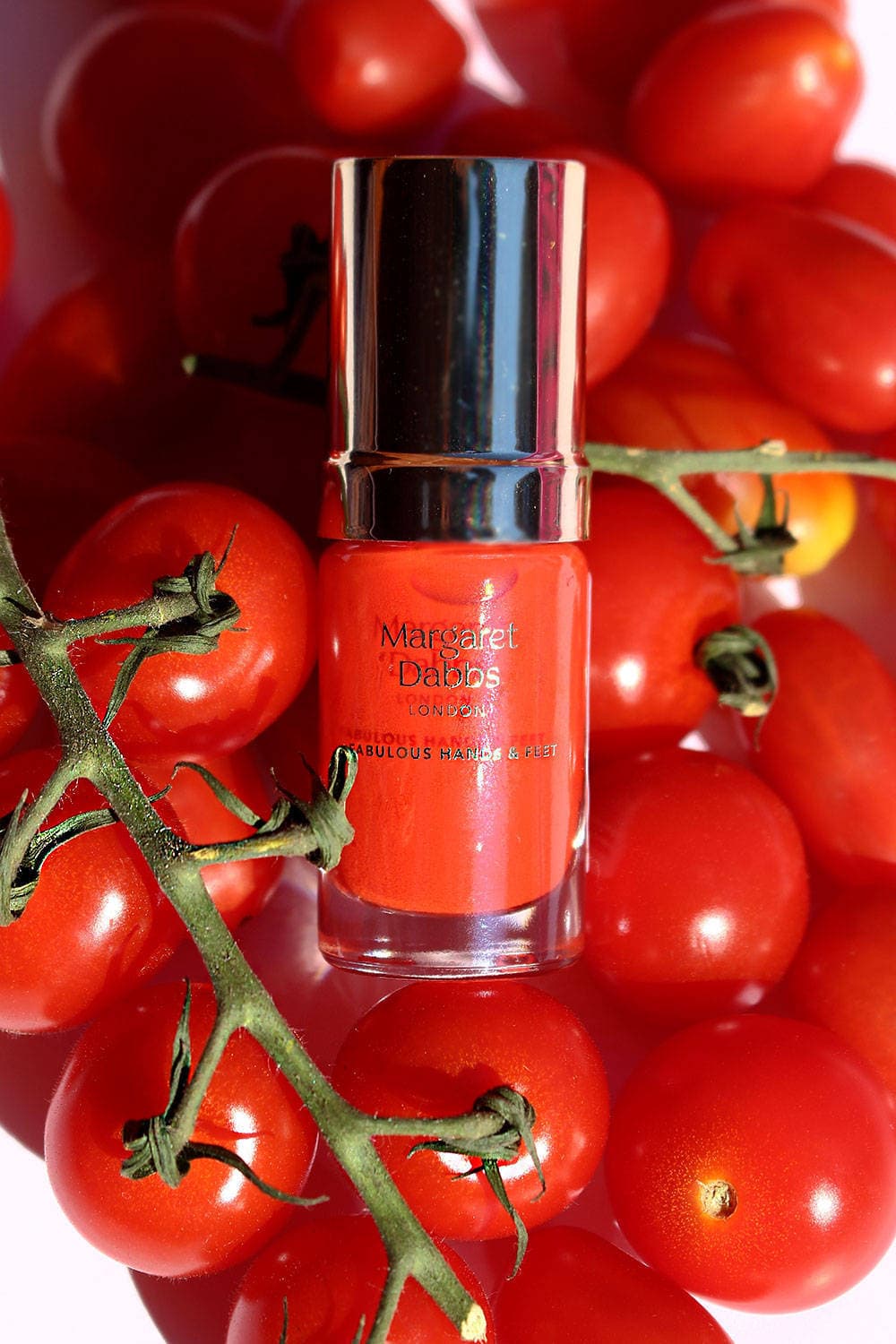 [left] Margret Dabbs Treatment Enriched Tiger Lily £14
Tiger Lily by Margret Dabbs. This rich tomato red nail polish is formulated with Vitamin E and wild Rose Botanical Extract which helps to strengthen and protect nails. The quality is evident with the product looking opaque and even on the nail giving a real professional finish.I'm very impressed by the quality of this, I've done a full manicure using just one coat and it looks flawless!
[right] Nails Inc Chelsea Grove and Charlotte Villas Pedicure Pack – £22
Another treatment enriched polish – Chelsea Grove by Nails Inc is infused with coconut water to keep nails hydrated and strong. It's a hot pink shade that looks incredible against tanned/dark  skin but equally beautiful on fair.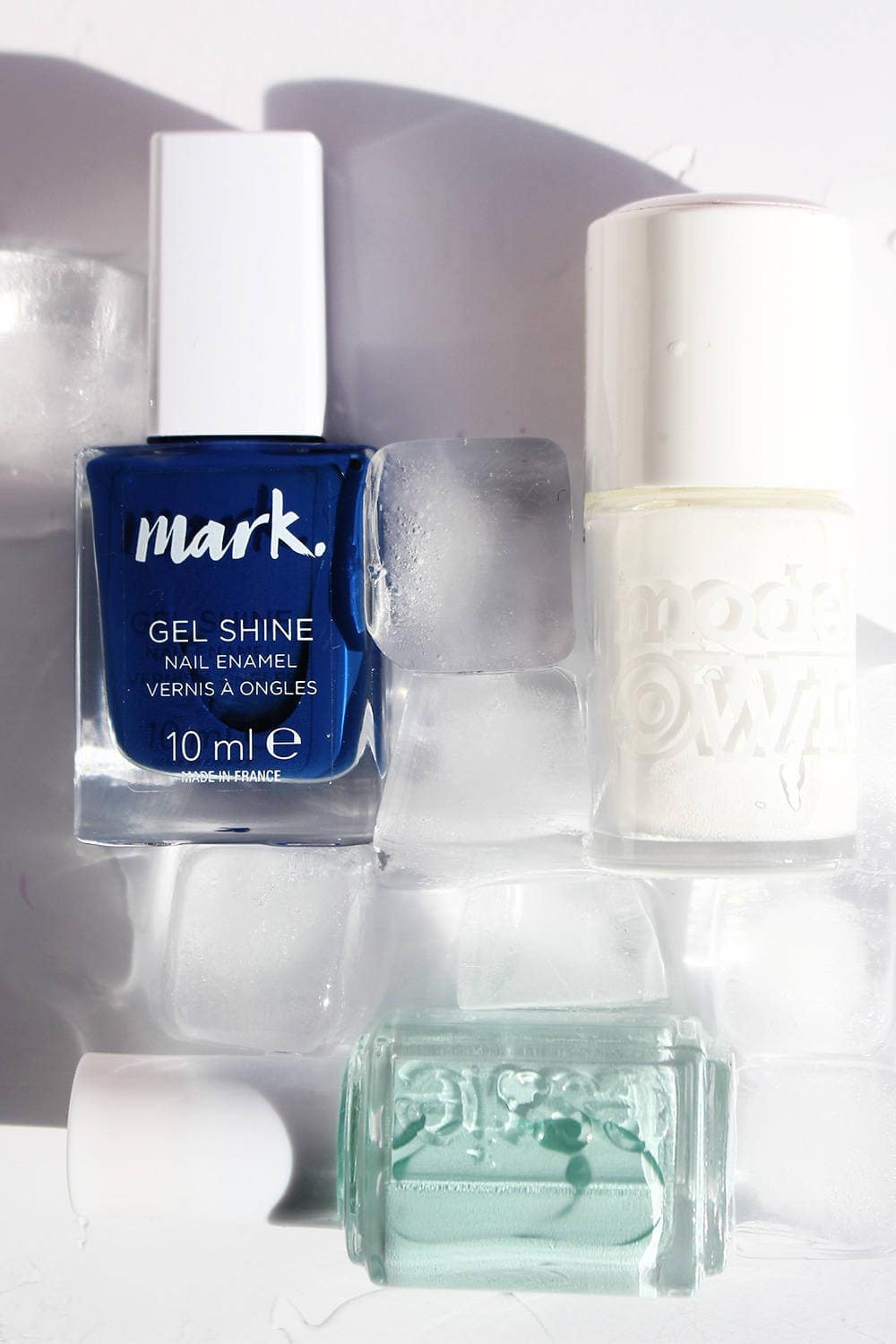 [left]Avon Sapphired Up 
The most surprising on the list is probably this royal blue by Mark – an affordable and exciting beauty brand Avon. The shade Sapphired Up is a densely pigmented deep blue which adds depth and drama but somehow brings a tan to life. It goes in my 'Must Try' list for sure and is only £3.50!
[right]Models Own White Light – £4.99
Nude nails have been having a moment but there's nothing like a stark white to off set a summer glow. It looks fabulous on toes and is a must-have as I wear it whatever the weather.
This White Light Hyper Gel by Models own is one I highly recommend. Some brands can look a little transparent or uneven on the nails but the gel effect gives this a well pigmented, flawless finish.
[bottom]Essie Mint Candy Apple – £8.09 at Look fantastic 
Next up is a shade that in my opinion in underrated when it comes to S/S nails. The cool, lighter palette of mint green looks stunning on tanned skin. It has a similar effect to white but is softer and compliments the reddish gold tones.
Essie's Mint Candy Apple has a small tipped brush to allow for more control and has great coverage.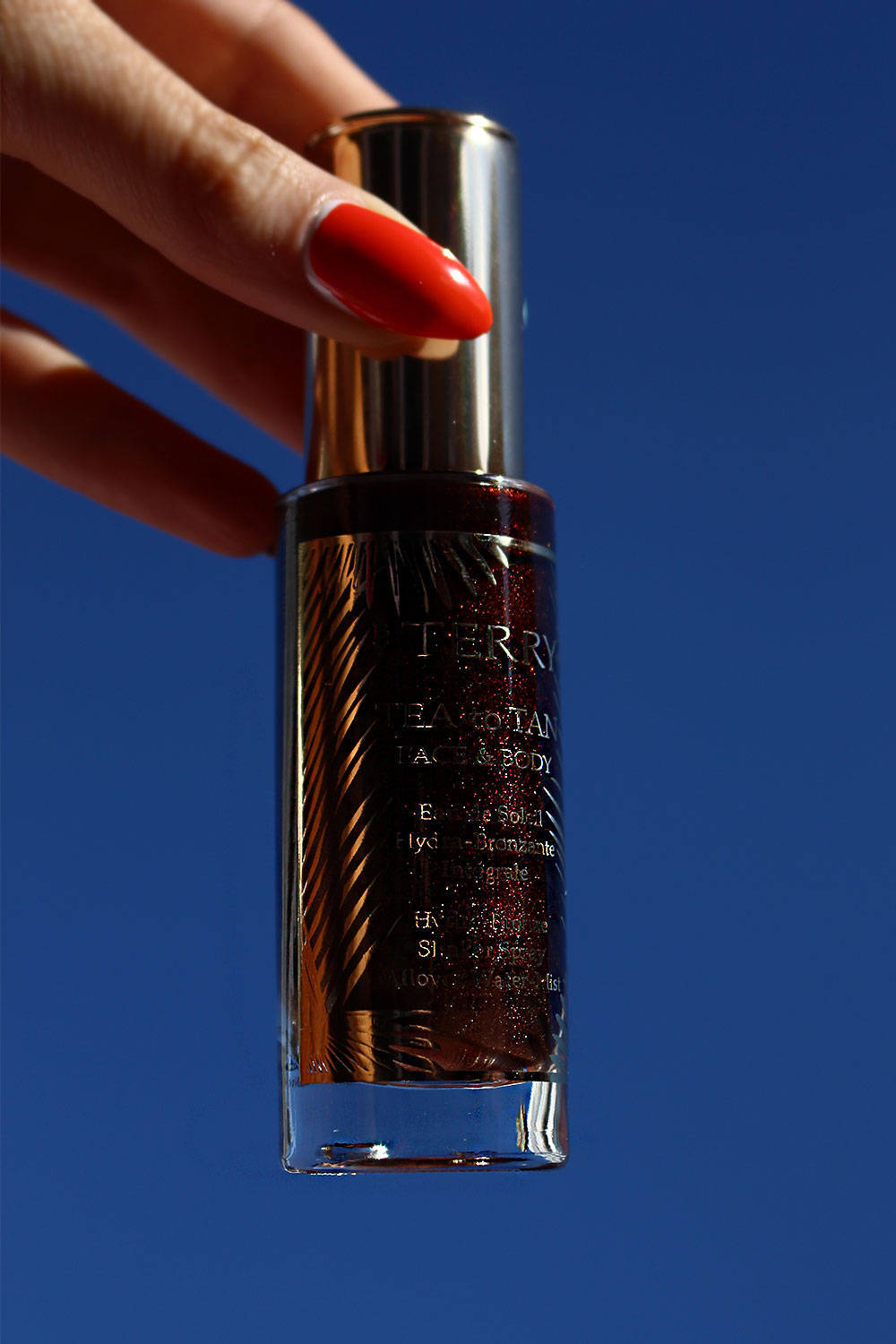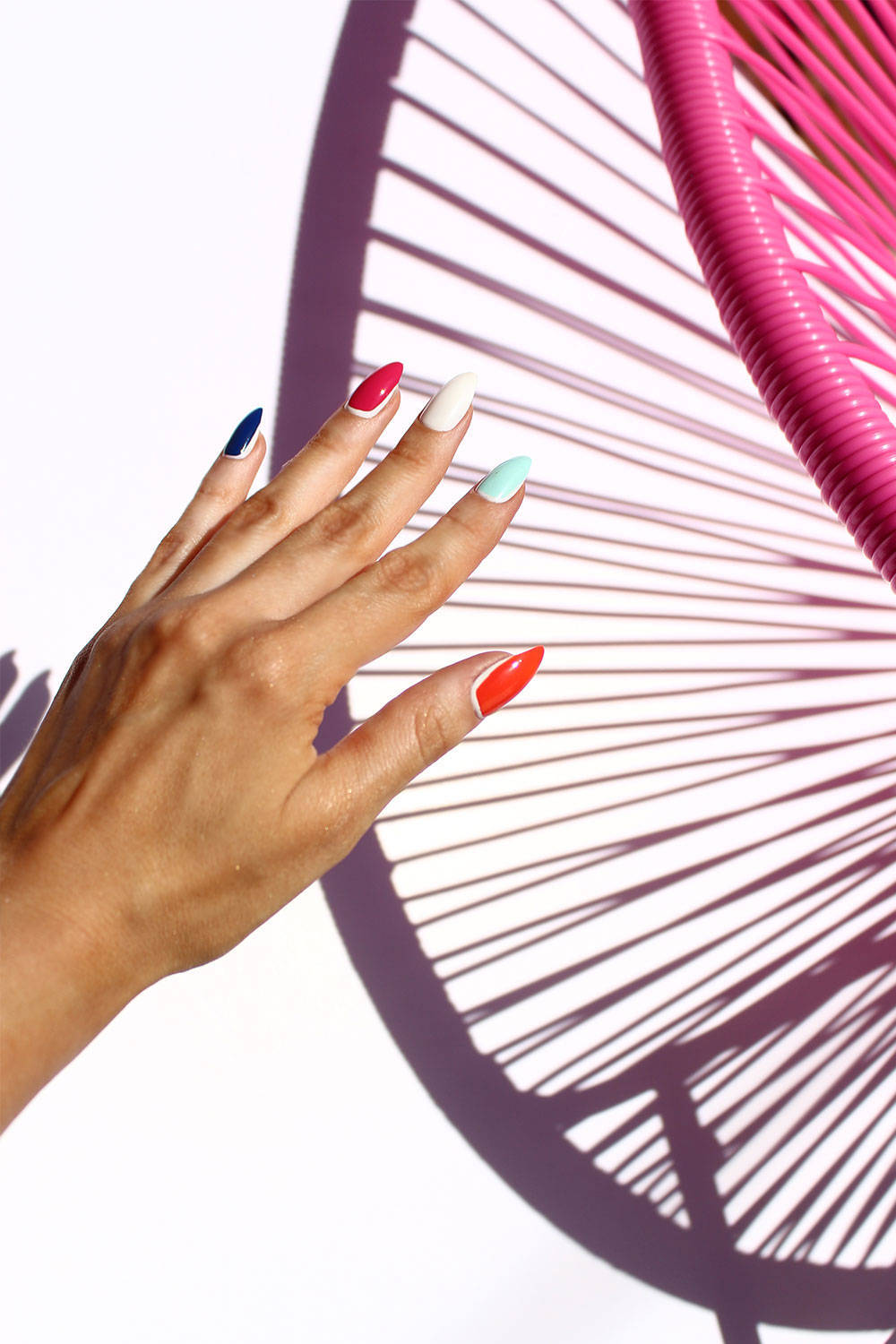 Whether you love to fake it or go real you need this hydra-bronze mist in your life. Beauty brand By Terry have launched a brand new tropical sunset collection which comprises of 2 beautiful palettes, 9 stylo backstar and the Tea to Tan as shown above and worn throughout. This bronzing mist enhances and intensifies the tan for a streak-proof result. It contains antioxidants of black tea and red tea extracts whilst combing the toning benefits of Cherry Active Essence.
Shop Beauty