5 Hair Heroes To Protect and Hydrate
Whether you've got healthy locks or hair thats been ravaged by bleach like mine you still need to protect your mane.
Styling tools can take their toll causing dehydration which leads to breakages and brittle hair. Regardless of your hair type if you're not using the right products you'll end up with split ends and a lack lustre appearance.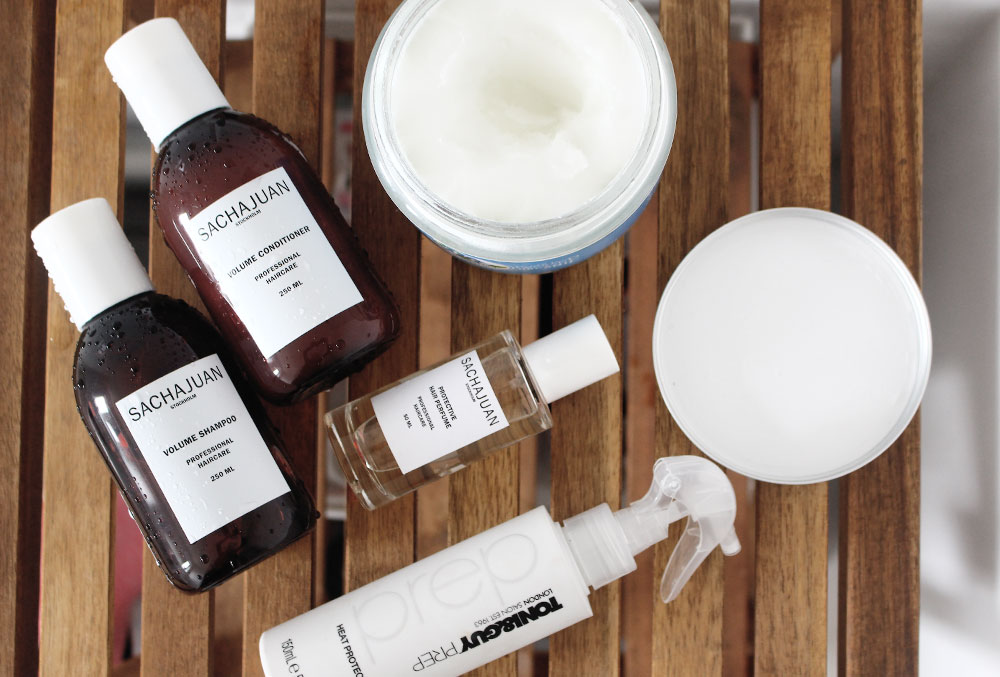 Shampoo's and conditioner's are underrated, not all perform the same and FORGET those 2-in-1 combinations. Like skincare, haircare also depends on the individual and condition of the hair. My hair isn't thick but I do have a fair bit of it and some products can weigh it down. Because it has been bleached to sh*t it needs lots of conditioning. I wouldn't ever be able to leave before conditioning, I think the consequences would result in hair that looks like a rats nest.
Here's my 5 Hair Heros-
This cleanses my hair without leaving it feeling stripped or coarse, it removes build up from the protective sprays and overnight treatments without leaving the scalp dry. I'm a little surprised as it contains SLS but I've had no issues. I would say if you have coloured hair that you don't want to fade you may want to avoid this as it does remove a lot of the purple from mine, which I'm not too fussed about as I prefer the grey shade it leaves.
The condoner isn't as thick as usual types, it's ideal for this wanting to condition without heavy products. It's always best to follow with a container as many contain proteins and can help to bulk out the cuticle making hair look thick and add volume. A lot have short term cosmetic effects which is why I add treatments to my regime. This container leaves my hair feeling weightless and incredibly soft.
Toni & Guy Prep Heat Protectant Spray
I have been using this for months and can't imagine not using a heat protectant spray as part of my hair care now. Although I try compensate my curling wand use with air drying I still mist the hair liberally with this spray to prevent extra damage. This never feels sticky or heavy on the hair and has a pleasant fragrance.
Sachajuan Protective Hair Perfume
This hair perfume not only fragrances the hair with the Sachajuan scent it also protects from damaging UV rays making it a great Summer product. I usually lightly mist the hair with this post styling.
Vita Coco Coconut Oil
Coconut oil is one of the best multi-use products you can get for the price. This jar is £10 and is currently being split between cooking, skincare and haircare. I use it as a moisturising product for my sons unruly afro and skin. I use it as a hair mask on my self leaving it for hours and as a makeup remover for pesky mascaras.
Since using this as a treatment I've seen a huge improvement on my hair's condition. I usually put it on the day I need to wash my hair and braid before leaving the oils to do their business.
You can shop the Sachajuan range at www.cultbeauty.co.uk, the Toni&Guy is available in salons nationwide and the Vita Coca was bought from Boots.
SHOP THE PRODUCTS