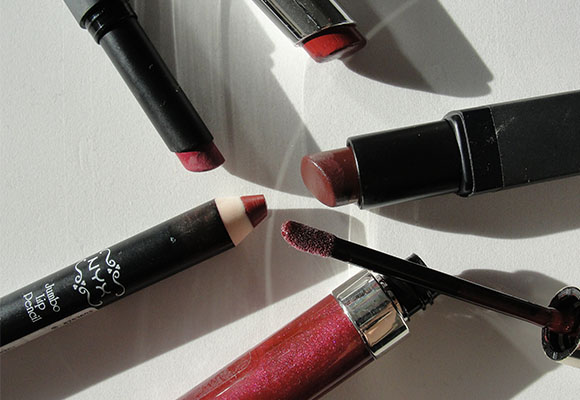 5 Berry Lip Products
It's more of an expected seasonal look rather than a trend but berry is back and on everyone's lips. I have seen it everywhere lately, it's like a official countdown to Christmas when I start seeing these deep autumnal shades.
What I also like about this particular colour is that you don't need to be tanned, it compliments all skin tones and can look chic and elegant with chiselled cheeks and mascara or slightly more grunge with a smoky eye.
There's different ways to wear this look so I  rummaging through my lipstick draw to come up with my favourite 5 berry lip products I think you should try.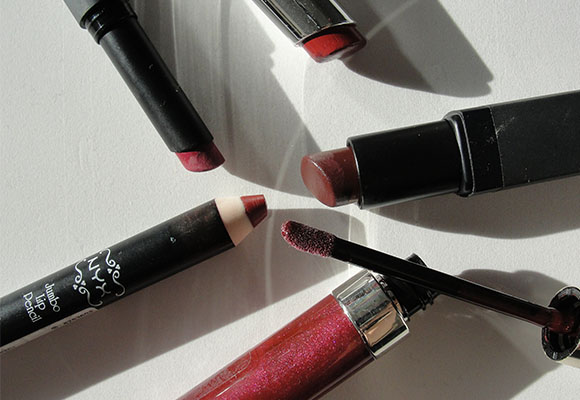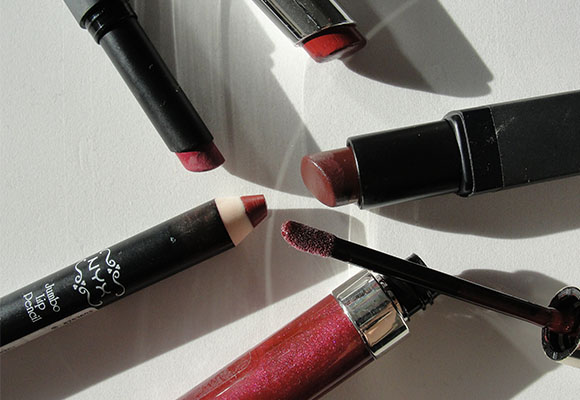 1 – NYX Chaos Jumbo lip pencil. Perfect for quick application and feels creamy
2 – NarsVal Paraiso is a pure matte lipstick but doesn't feel drying on the lips. It looks creamy in the image but that's sheen from the pigment.
3 – Revlon Red Velvet. A gorgeous product for winter, it's a rich berry shade with a gloss texture but packed with colour.
4 – Nars Fast Ride.  A sheer product that leaves a red wine stain finish but also moisturising. I'd say it's like a tinted balm. Great for those who don't like opaque finishes or novices to the berry way.
5 – By Terry Gloss Terribly Shine Wine List. STUNNING. Lots of pigment with particles of gold shimmer shot through it. Wear alone or over lipstick,  smells incredible too.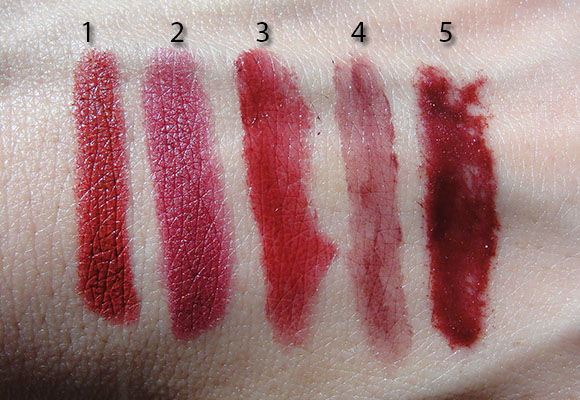 Visit my instagram @carlymusleh for a live video of the products so you can see textures in 3d