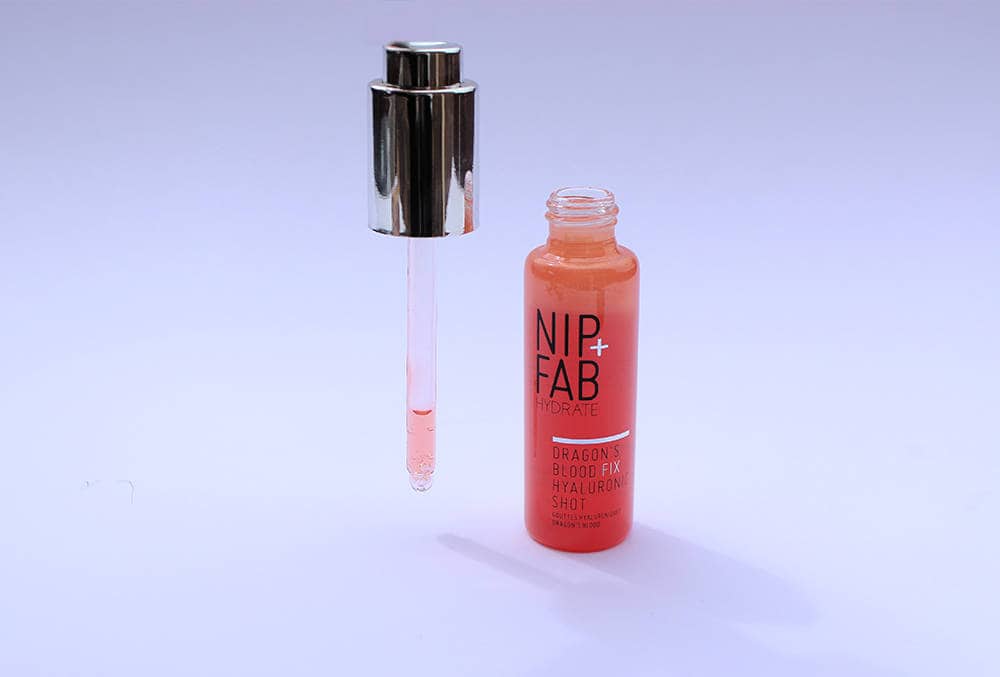 5 Beauty Shot and Boosters You Need To Know About
We all know about the superfood and health shots that you can add as a boost to juices, a craze that is still going strong. These small but mighty additions are packed with nutrients and antioxidants to protect and nourish our body inside and out.
The beauty World has also followed suit with boosters and skincare shots that slip seamlessly into our regular skincare regime making it feel more beauty science than a beauty chore and, as skin is constantly changing you can simply customise your shots or boosters with your skincare as required.
As inflammation and irritation is a major cause for cell damage and skin ageing, as well as environmental aggressors and dehydration, I've selected 5 products to protect, comfort, restore and hydrate.
NIP + FAB Dragon's Blood Hyaluronic Shot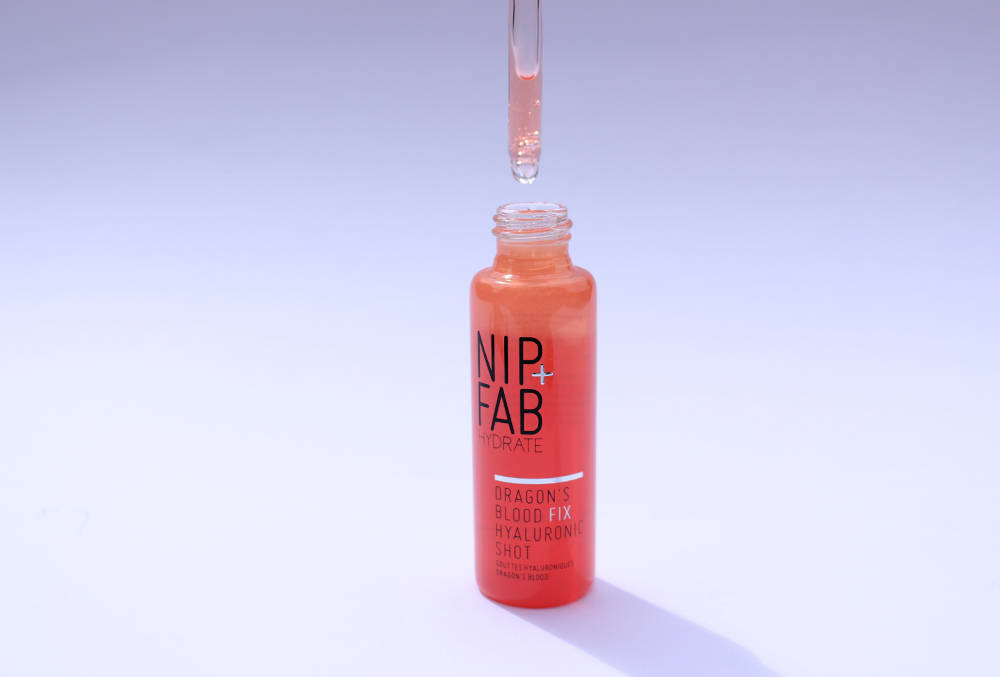 This hydrating concentrate combines the antioxidant powers of Dragon's Blood and plumping abilities of hyaluronic acid.
Dragon's Blood is a sap found within the Croton lechleri tree in the Amazon, used as traditional medicine in South America, this resin is known to have incredible healing properties, used topically on cut's, abrasions, burns and stings etc.
Because of its anti-inflammatory compounds and protective and reparative nature it's used in skincare to protect against  outside aggressions.
The 50% Hyaluronic Solution plumps skin and has the ability to hold up to 1,000 time its weight in water increasing hydration, reducing fine lines and wrinkles creating a smoother complexion.
2 drops are added to your usual morning/evening moisture cream.
Available – Superdrug (now on offer!)
Dr SEBAGH Pure Vitamin C Powder Cream

"A shot of energy for your skin Dr Sebagh's nourishing set includes five vials of the purest and highest concentration of Vitamin C" .
Vitamin C reduces inflammation and irritation, reduces brown spots and other signs of sun damage, brightens, smooths and boosts healthy collagen production.
A small amount it mixed daily with regular serum or cream.
Available – Harrods
Sarah Chapman Skinesis Intense Hydrating Booster

"Designed to slot in with your existing skincare regime, Sarah Chapman's 'Intense Hydrating Booster' is perfect for comforting stressed, parched and unbalanced complexions." It's formulated with Bioecolia® and Beta Glucan to activate the skin's natural defenses against bacteria, irritants and harsh environments, as well as Hyaluronic Acid and soothing Rose Water to plump fine lines.
Suitable for all skin types.
Use as serum or mix with daily skincare for a hydrating boost imparting your skin with a dewy, radiant glow.
Available – Net A Porter
111 Skin Space Aqua Booster

111SKIN's ultra hydrating 'Space Aqua Booster' is specifically formulated to revive dry skin. This innovative, oil-free formula is enriched with Lactil®, which replaces lost moisture by emulating the skin's natural moisturizing factors, and a Hyaluronic Acid Complex that increases hydration levels by up to 30 percent. It's particularly effective when traveling or transitioning between the seasons.
Vitamin E protects skin from environmental pollution, minimise UV damage (although not a sunscreen) reduces inflammation and increases hydration.
Mix 1-2 drops with moisturiser
Available – Net A Porter 
Dr Barbara Sturm Hyaluronic Acid

"Dr. Barbara Sturm's powerful anti-aging treatment contains an active complex of short and long-chained Hyaluronic Acid to provide both immediate and long-term effect – it's also infused with the powerhouse antioxidant Purslane. This formula immediately boosts appearance by diminishing fine lines and firming complexion, as well as replenishing moisture and nourishing the deeper dermal layers."
Purslane is rich in minerals, vitamin C and omega-3 fatty acids, nourishes and revitalizes the skin. Its excellent anti-inflammatory properties help calm down redness and irritations.
Snap vial and pat onto skin, use before moisturiser daily.
Available – Net A Porter