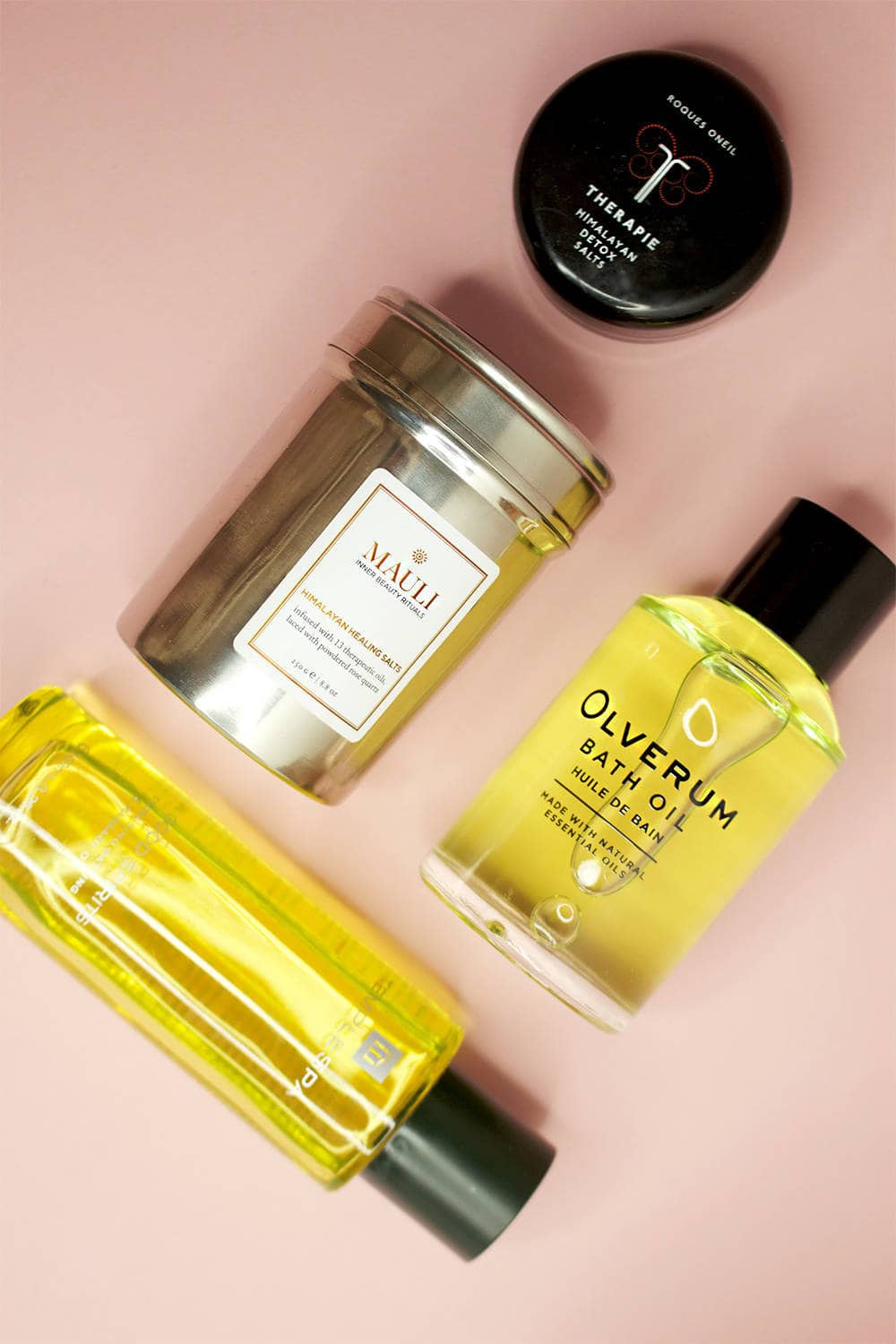 4 Products For The Perfect Detox Bath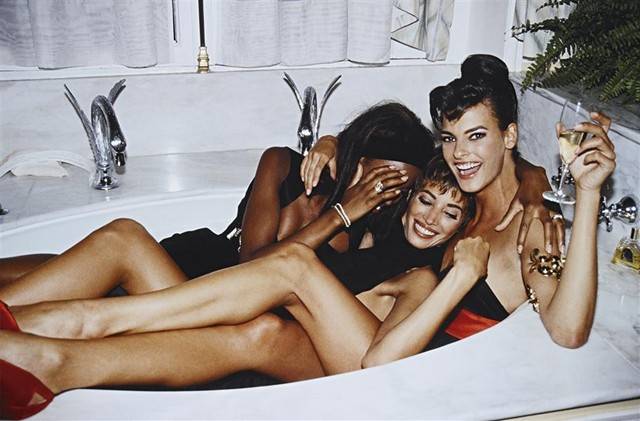 For many years I've shunned the whole bath time thing. I've always been a shower person, opting for a less time consuming ritual. However as I get older I realise the importance of down time, a detox not just for the skin but the mind, body and soul.
Instead of trying to maximise every single second of my day and leaving myself exhausted I have come to appreciate the peace a bath brings. It's indulgent, relaxing, healing and restores calm.
How you use your time in the bath is up to each individual, some read, some listen to music. I personally like silence or chilled soulful house.
When I do get such an opportunity I like to make mine as luxurious and soothing as possible, using beautiful oils and healing salts. I don't cocktail my products as each has been curated to contain a perfect blend of scents to compliment each other. What I use depends on 2 things, how I'm feeling and what needs a most attention.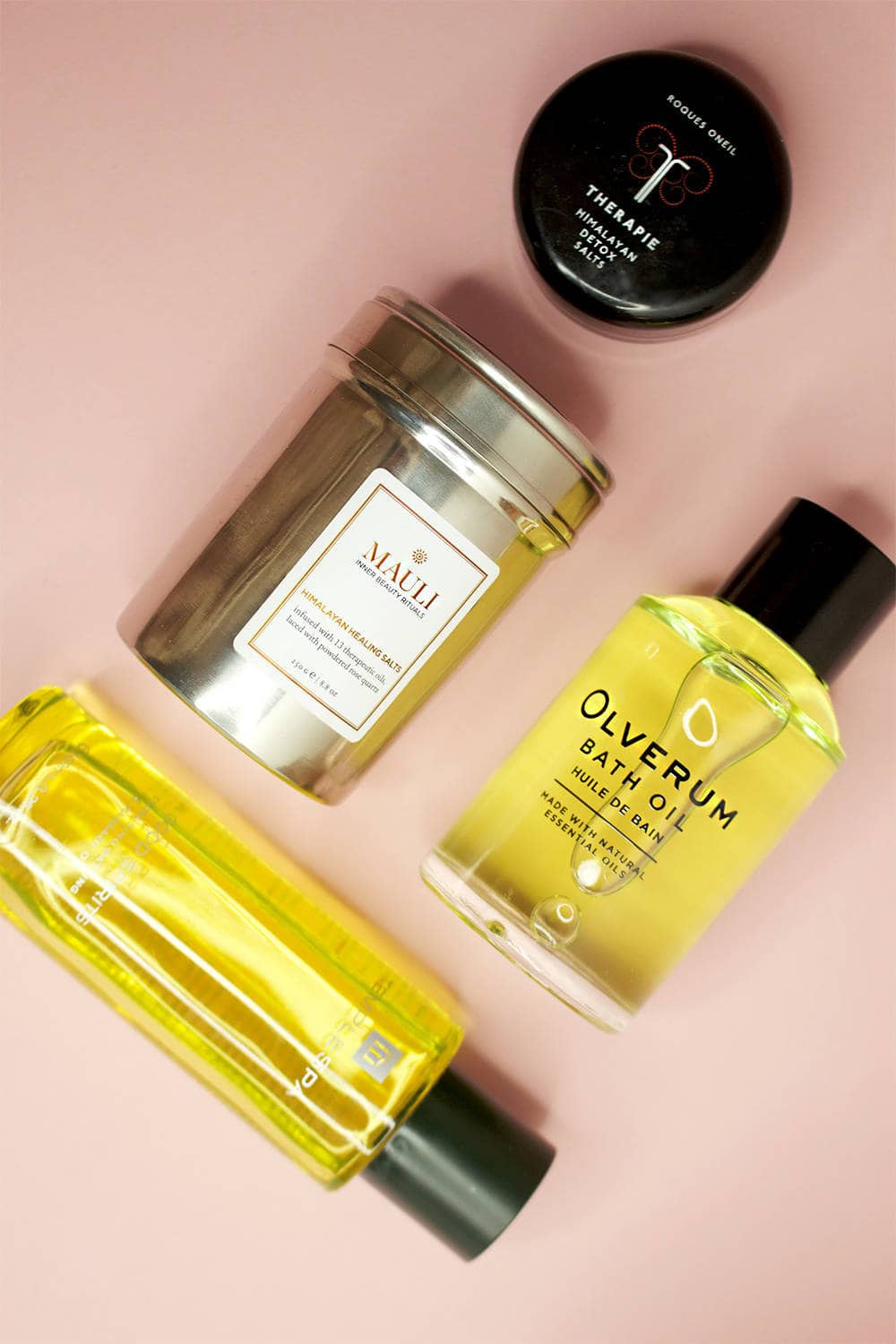 Bath salts take me back to my childhood when my dad would use them to relieve muscular pain so I always knew the benefits behind them. They would fill the house with a menthol aroma and leave the tub gritty. The bath salts I use however are more sophisticated, they create more of an overall sensory experience. There's 2 I currently love, the latest to my collection is the Mauli Himalayan Healing Salts. They contain 84 of the 92 trace minerals found naturally in the body – with 13 soothing oils and reviving powdered Rose Quartz Crystals. The blend of therapeutic oils include uplifting citrus, warming sandalwood and calming frankincense as well as protective and soothing rose.

You will adore the packaging, the salts come in a reusable metal container and a beautifully decorated spoon to help decant the salts into the water.
The other is Therapie Healing Detox Salts, another blissful blend of therapeutic Himalayan mineral salts, with essential oils of Lemongrass, Juniper and Geranium and powdered Amethyst. These work in unison to counteract the stresses and electromagnetic energy of modern life.

Use once or twice per week.
The salt will exfoliate and the minerals will balance and restore. I promise your baths will feel far more therapeutic with these.
OILS
Oils bring a similar experience but an added element of moisture rather than exfoliation. They are equally beneficial to ease stress, relax tension and to restore balance.
Olverum is a bath oil that has been around for 8 decades, a true testament to how popular this is. A labour of love, this bath oil took 2 years in the making for founder Franz Klein to create the perfect blend of ingredients. It contains 48% essential oils and only a capful is needed per bath. The aromatic cocktail contains oils to improve skin conditions, circulation, respiration and more.

If you're looking for more of a milky bath Temple Spa In Good Spirits is both a bath and massage oil. This 2 in 1 luxurious treatment oil can be used to create an uplifting milky bath or a nourishing body oil for beautifully soft skin. It's a refreshing blend of over 30 Mediterranean essential oils, including, lemon, mandarin, grapefruit, bergamot, ginger and peppermint which all work together to hydrate your skin and elevate your mood.
This certainly raises energy levels so is the perfect to uplift in preparation of a big night out or event.

What do you love use in your baths?