4 Orange Nail Polishes Under £5
My latest orange nail product purchases inspired this post, the two I picked up were actually £3 and under but finding other products on the market to match that price is very difficult. Cheaper products doesn't always mean poor quality, I've found these are actually very pigmented and when using a basecoat last more than 2 days which some of my over £10 nail polishes can not manage! Check out my favourites below.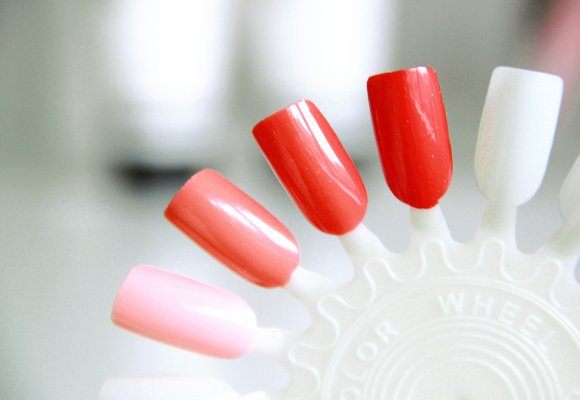 From left to right
Claires Pastel Neon £3
This looks a lot brighter in person, the colour is lost a little on camera but you can see what it looks like properly on my YouTube video. I would advise a white polish underneath otherwise it will look insipid!
MUA Sweet Peach £1
Another new polish for me, this is a beautiful pinky peach shade that covers well for the mere £1 price tag. Not entirely keen on the small brush but the finish makes up for it.
Barry M 296 Coral £2.99
More on the orange side than pink of coral this is a great purchase for the price, I get a good few days out of this and it applies lovely.
NYC Spring Street £2.
A deeper orange  with a red undertone. It's a fantastic alternative to red but maintains the same warmth. Its quick dry formula makes painting nails a little more tolerable for us impatient folk.