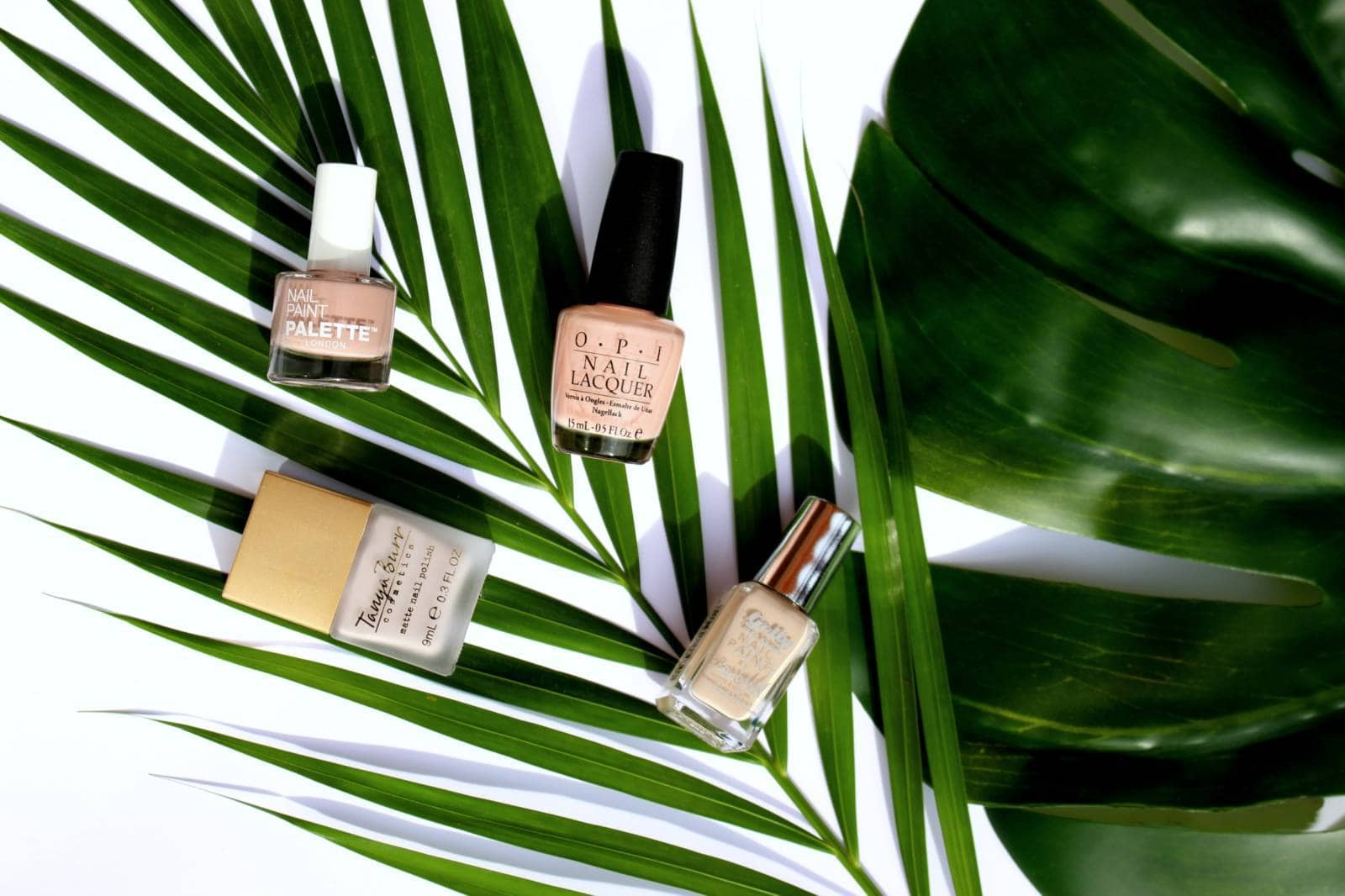 4 Nude Nail Polishes To Try This Season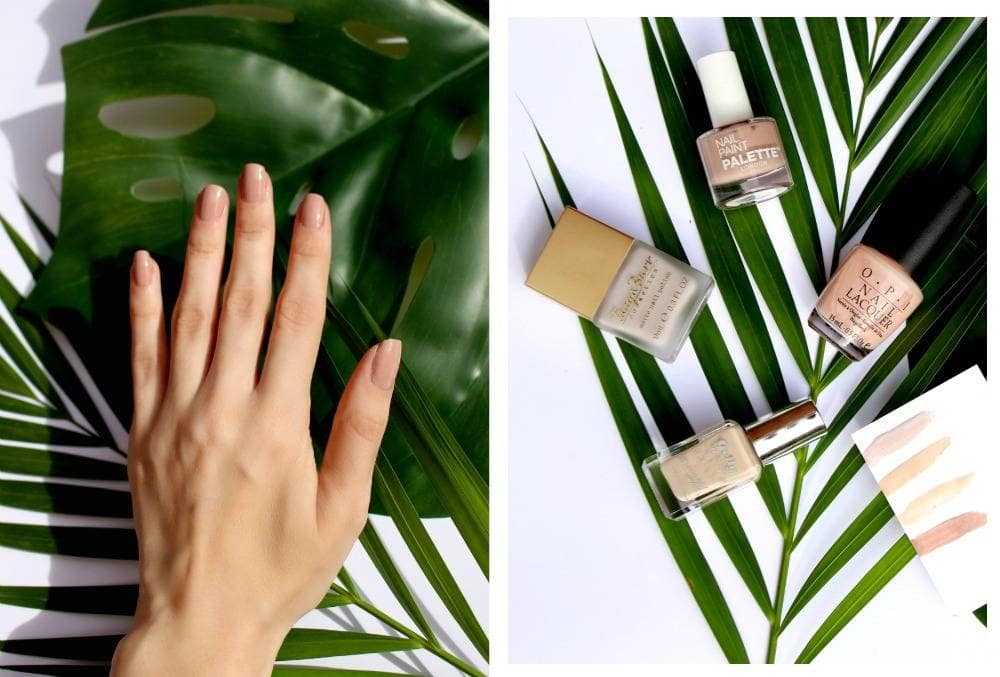 Nude nails were hugely popular at the shows this S/S and show no signs of going anywhere this season.
Backstage at Dior models wore skyline Vernis Nail Polish in Minimal to compliment the blackened lips and spidery lashes for an uncomplicated, modern, gothic look.
I searched the highstreet for some quality nudes and was pleasantly surprised by the pigmentation, application and longevity.
Ones to try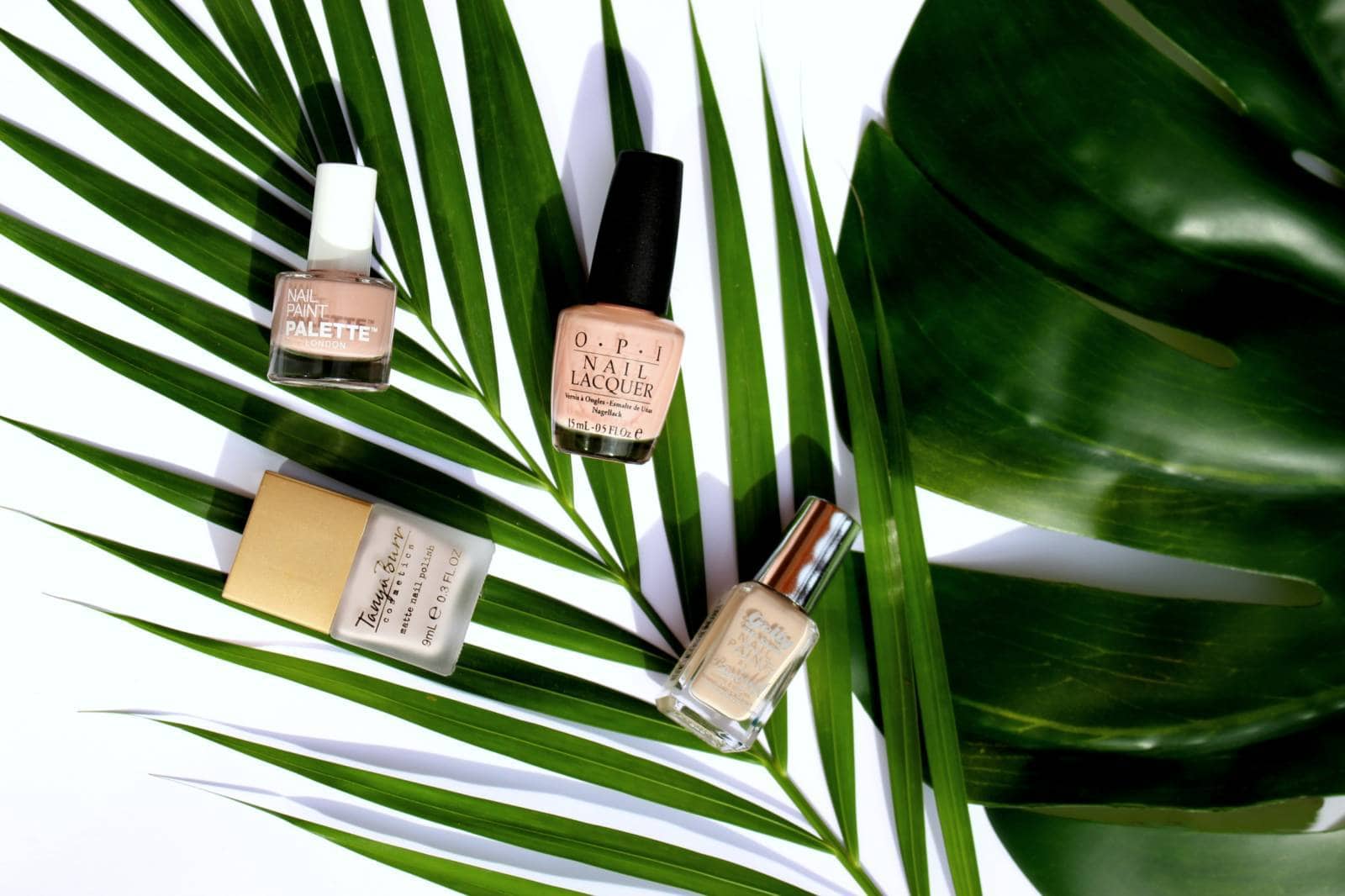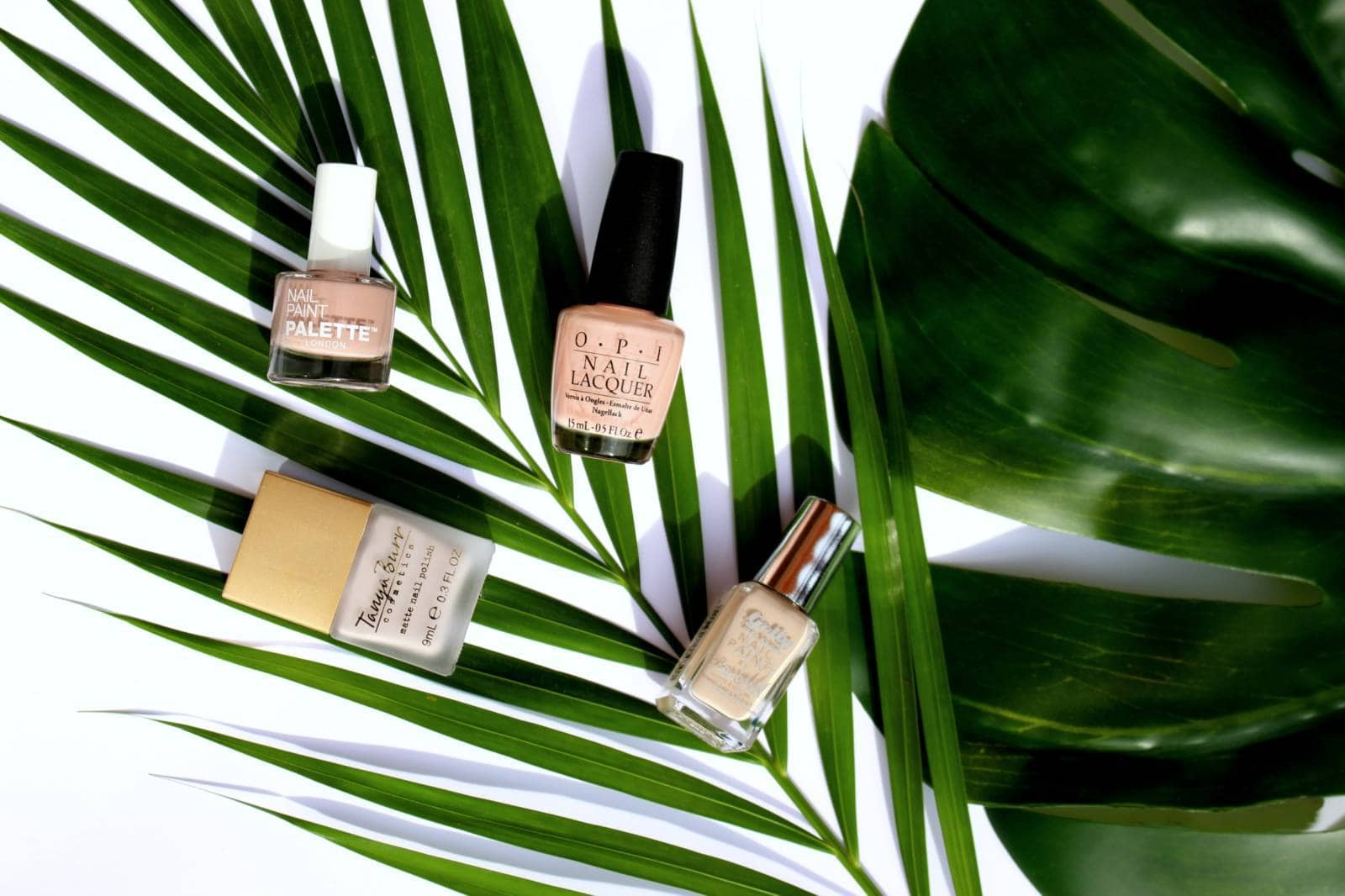 Top left to Right
Nail Paint Palette – Truffle (worn above)
A fairly new brand, this is by far one of my favourite nude shades. The pink toned beige applies evenly and the creamy texture evens out the surface for a professional finish.
OPI  – Heart Throb
More of a barely there shade, it doesn't provide a lot of coverage but does a great job of making nails look healthy. It's almost like a foundation for the nails!
Barry M Gelly Hi Shine – Lychee
Reminiscent of a milky latte, this is a toned down version of the popular white nail trend. It's more forgiving and gives nails a neat professionally manicured look. This is my go to when I have a short square nail shape and want an elegant look.
Tanya Burr – New Chapter
This is my first time trying these nail products and I have to say I'm incredible impressed! One application provided an even, well opaque finish and lasted longer than a lot of brands I have tried.
New Chapter is a beautiful taupe/grey shade in a matte finish that works with any outfit. It was also the nail polish I chose to wear when I went into hospital to give birth to my son!
Soft Pyjamas seen below is a stunning pink toned nude and looks incredibly chic on the nails. I have been wearing this constantly and like to paint Nails Inc topcoat over the top to give a glossy finish. I like the matte but it's not a forgiving texture if the nails aren't perfectly smooth so prefer a gel like surface.
Shop Beauty