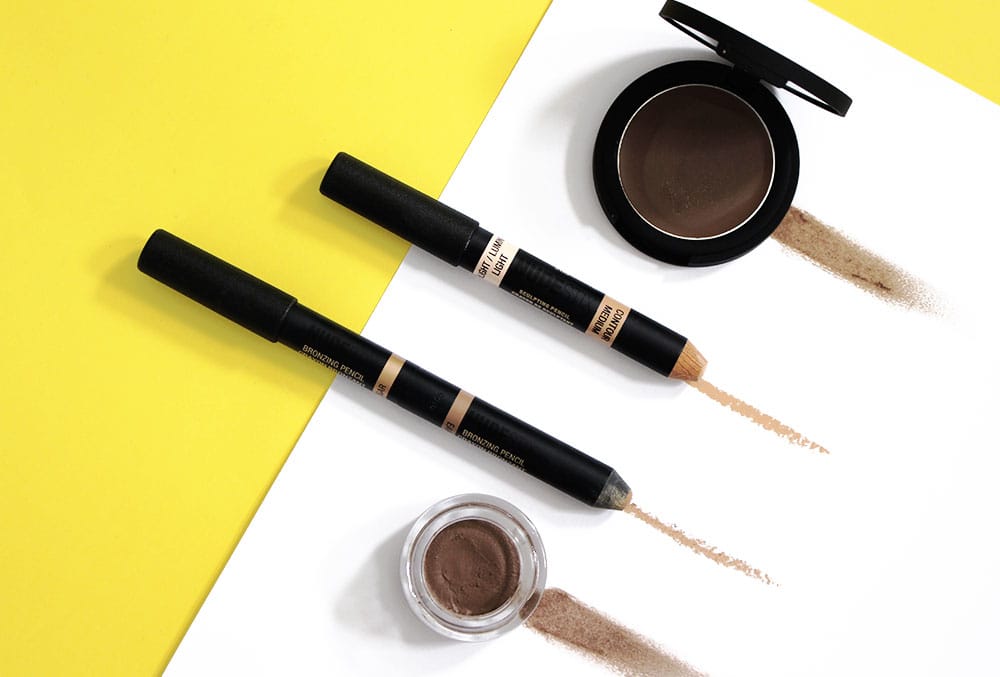 4 Cream Contour Products To Try
Contouring is a method that has been around for hundreds of years, think art, however it's only been used in a personal cosmetic way for a few decades. Somehow, in the last 3 years or so it's become some sort of phenomenon, something we are so focused on, that, for some, it's now part of the daily makeup routine. The issue here is that not all products are considered equal, and not all will give the same results.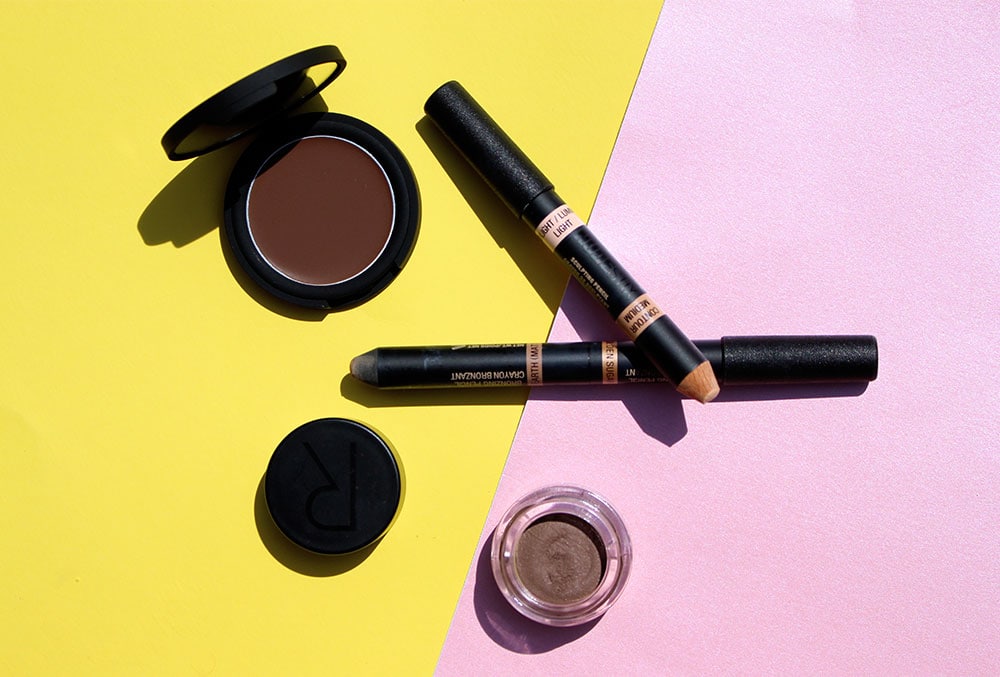 **KEY NOTES.
**Like for Like
If you have oily skin and wear lots of powder, consider powder contour to be your best friend. The surface is smooth due to the powder base, so a fellow powder counterpart will blend flawlessly on top.
Similarly with dry skin or those who prefer cream products, if you have what is considered a wet (texture) base, avoid putting a dark powder over the top or you'll be in for a muddy face disaster. Try a matte cream product which will create the look of shadow whilst keeping a realistic texture to the skin.
To throw things out the window a bit, I wear liquid foundations and sometimes like to wear powder contour, BUT, I will always use a translucent powder on the areas I want to contour first, to, as I say, avoid the muddy look.
Here's 4 new products to try –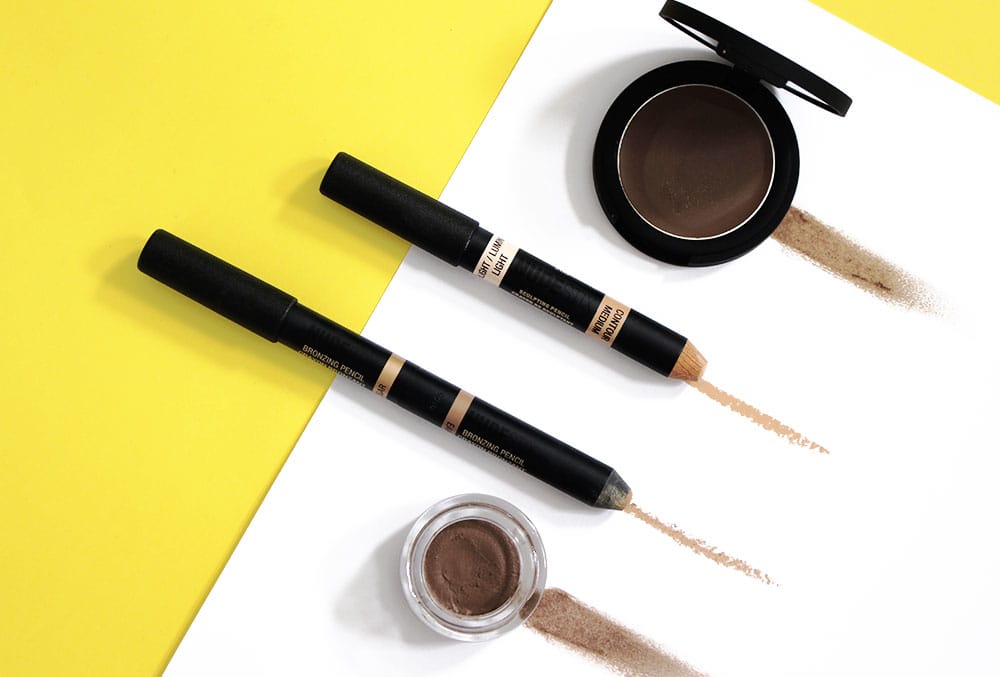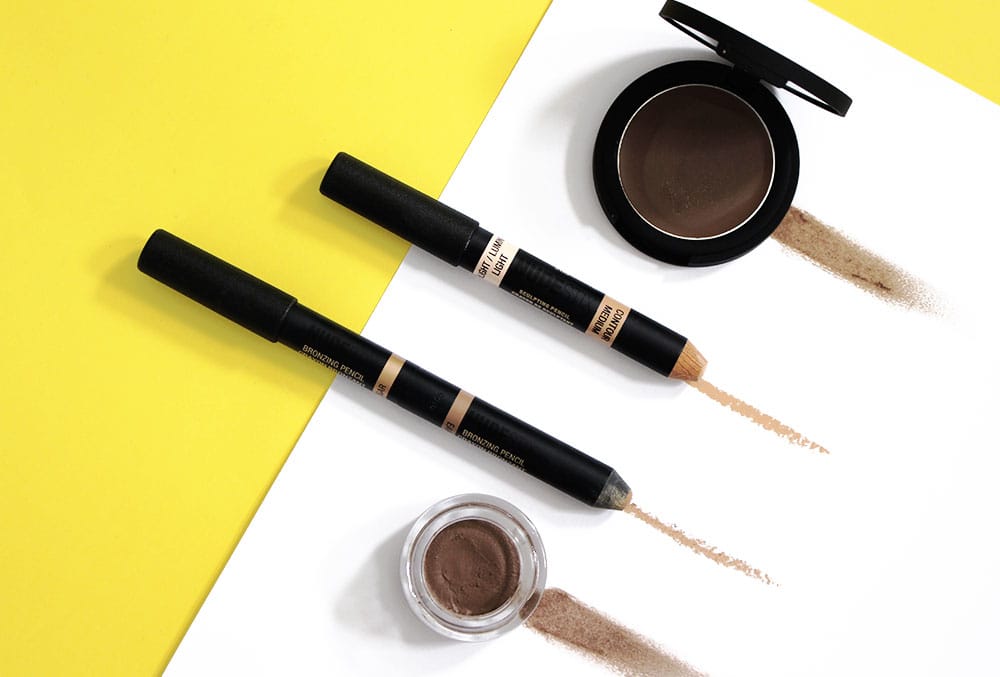 TOPSHOP Contour Cream in the  shade Swerve
Cream to powder formula that dries to a matte finish, an earthy shade with yellow undertones, I 'd recommend using sparingly as it is quite pigmented and would use on medium + skintones.
NUDESTIX Sculpting Pencil in the shade Medium
Cream texture that feels moisturising and sets. Great product to shade small areas like the sides of the nose, medium is very light for a contour shade so it would be best suited for pale skin.
NUDESTIX Bronzing Pencil – shade Earth Matte
Another cream pencil, this time with more of a chalky texture, perfect for providing a natural looking, subtle contour and warming up the face a little. The finish is very natural and blends easily.
It may be labelled as an eye product but it doesn't stop you using it else where, plus, since it's gentle enough for the eye area you know it's ok for the rest of the face. The soufflé texture works into a matte finish on the skin. The colour is slightly more grey, an ideal tone for creating the illusion of shadow. **Generally the warmer the colour the less realistic the contour will be, peachy shades are best kept on the cheeks and forehead as bronzer.