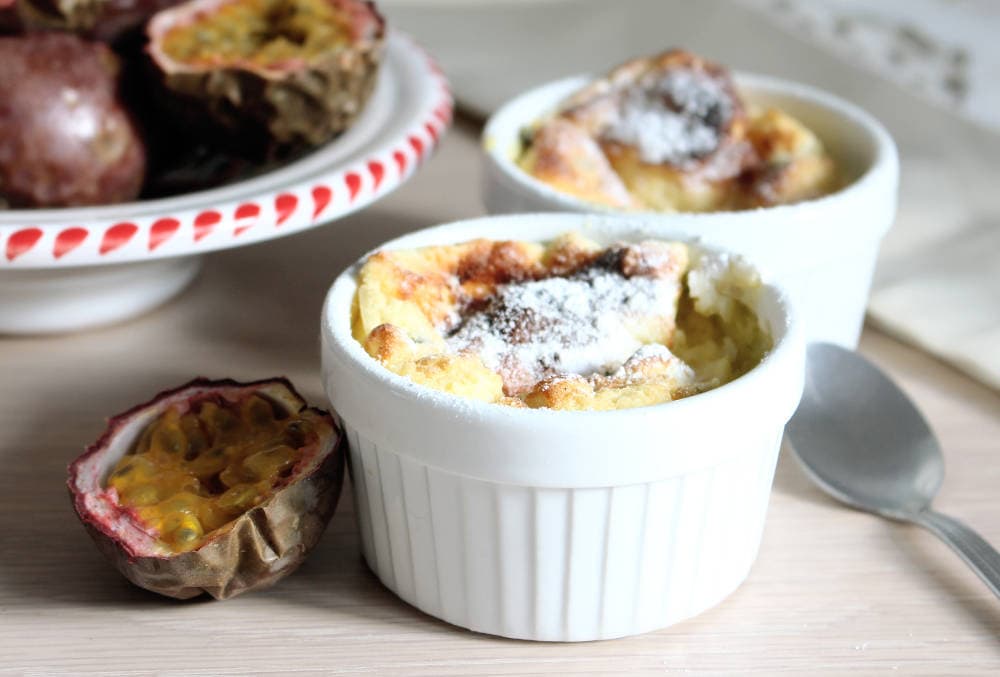 3 Ingredient Passion Fruit Soufflés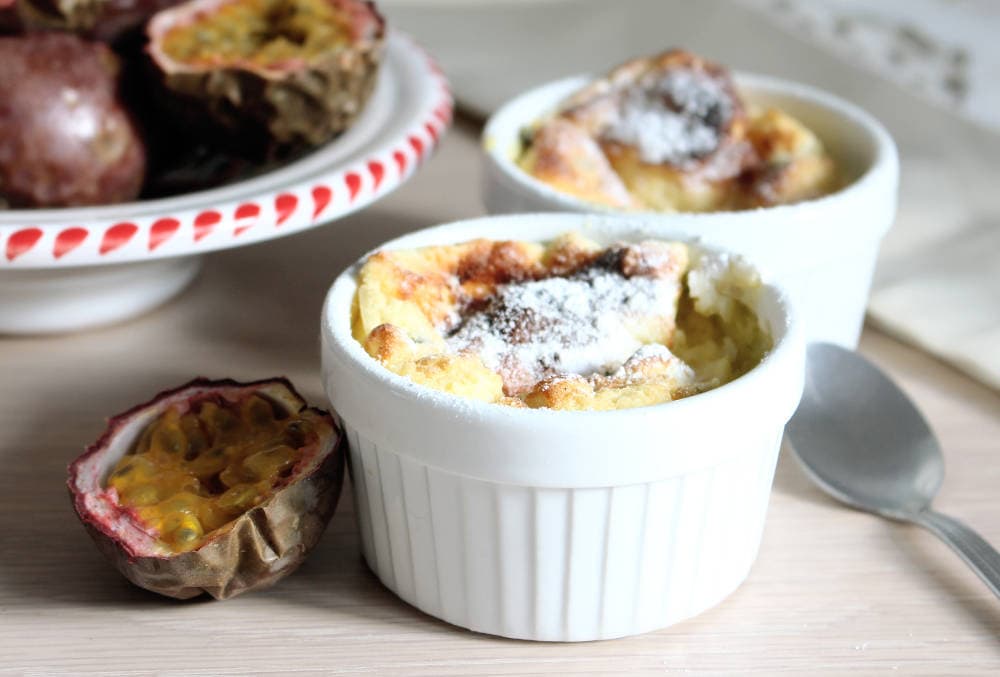 Easy Passion Fruit Soufflés
Watching an episode of Jamie Oliver's cooking show I realised I had never ate or cooked with passion fruit. Jamie explained that the fruit is best when the outer casing looks a little disheveled and what many would presume as spoilt.
I went to the fresh section of Fenwicks in Newcastle and found unlike Asda's shiny passion fruit which Jaime said to avoid, Fenwicks had the ripe passionfruit I was looking for.
In an old cookbook of mine I found a recipe but adjusted it slightly to my taste, adding vanilla custard instead of plain for the sweetness to contrast the fresh tangy fruit.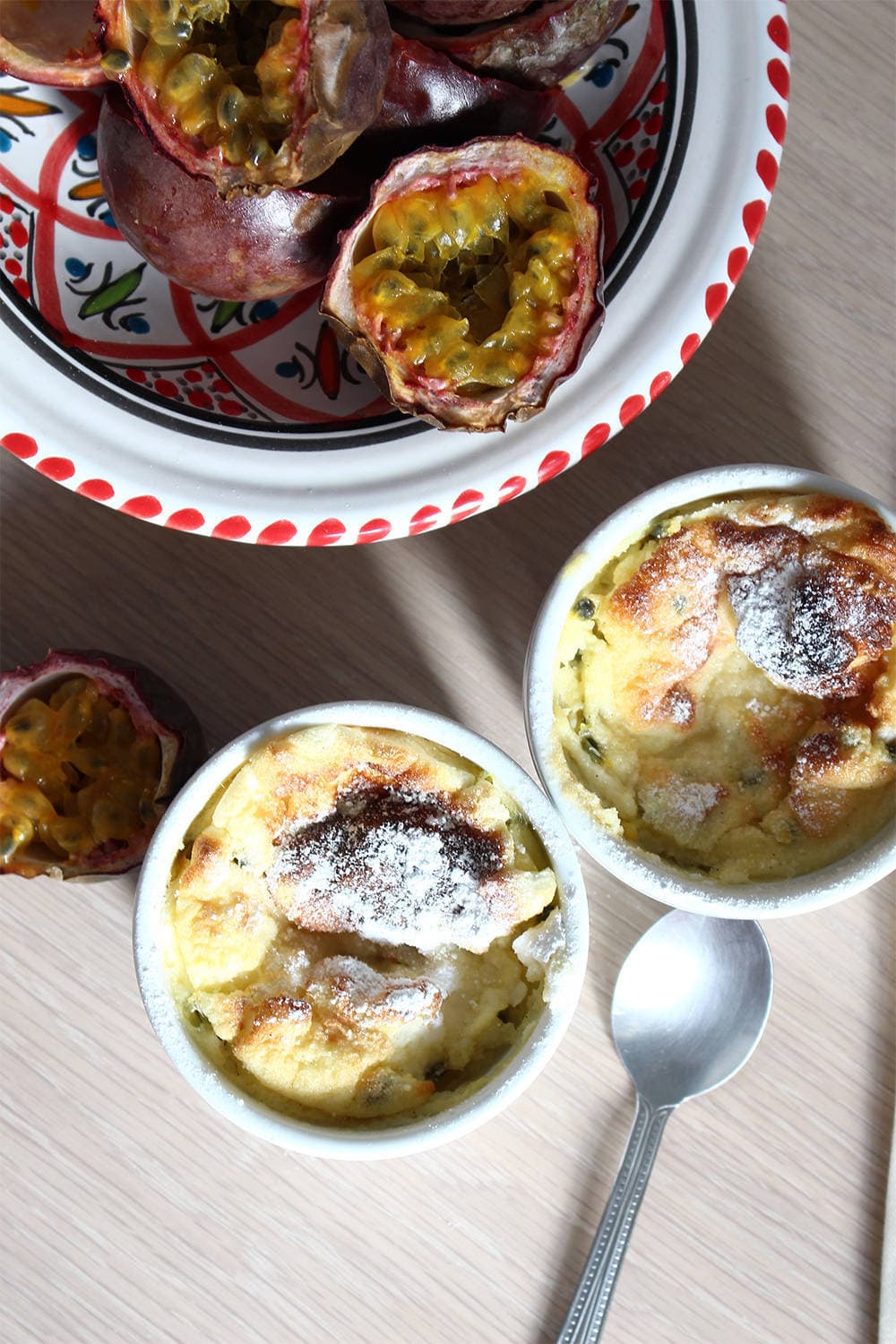 These passion fruit  soufflés are simple and only require 3 main ingredients and a little patience.
Ingredients
200ml ready-made vanilla custurd
3 passion fruits
2 egg whites
Butter for greasing
Icing sugar for decoration
Method
Preheat the oven to 200°C /400°F/Gas 6. Grease 4 ramekins with butter.
Pour the custard into a bowl, add the passion fruit seeds and juice and stir until evenly combined.
In a separate bowl whisk the egg whites until stiff and fold a quarter into the custard. Carefully fold the remaining egg whites into the mixture then spoon into the ramekins.
Place the dishes onto a baking sheet and bake for 8-10 minutes or until risen.
Sift a little icing sugar onto the top for decoration.
Serve immediately!
Mine deflated slightly as I was photographing them and kept repositioning the dishes. I can confirm however that they taste amazing, they're light, sweet, tangy and incredibly moreish!
I'm on instagram – @CarlyMusleh, if you make any dishes from this blog I'd love for you to tag me in your pictures to see what you've created!