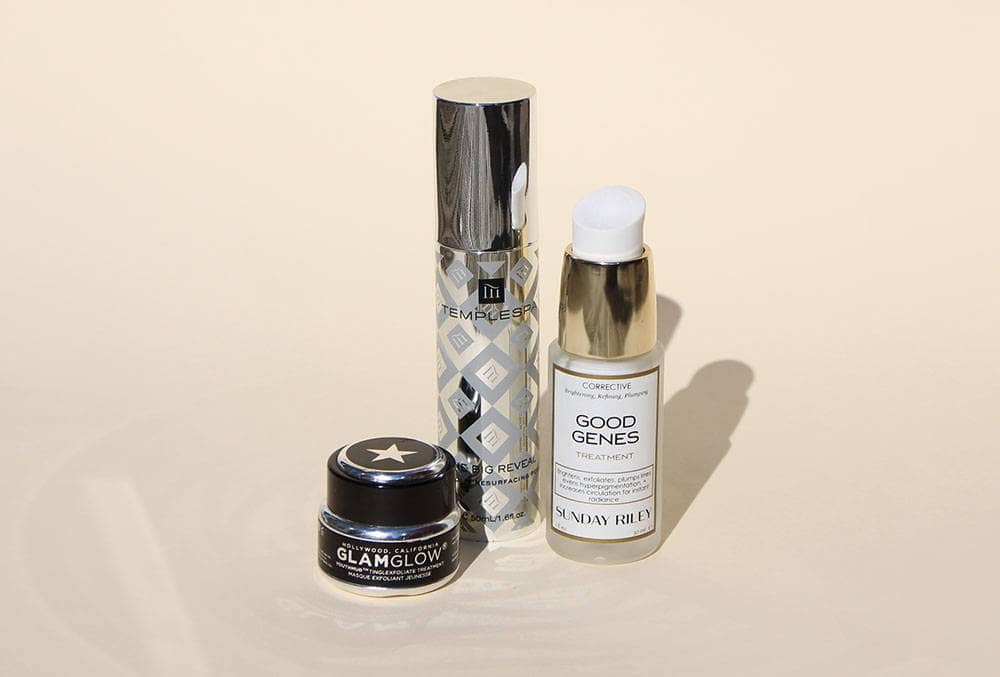 3 Glow-Getters For Radiant Skin
Late nights, shoddy cleansing and slower cell renewal can lead to dull skin. It's true that radiant and glowing skin resembles a healthy, youthful complexion so it's no wonder that " THE glow"  is the most requested look when it comes to makeup.
Unfortunately that's just a temporary effect so to get something beyond the layers of maquillage you need to look at the skin. Some of us (me) need help with exfoliation. As we age these cells take longer to shed so skin can look flat, thankfully there's help to give us the radiance we desire…
Here's 3 of my glow-getters taking precedence in the beauty wardrobe right now.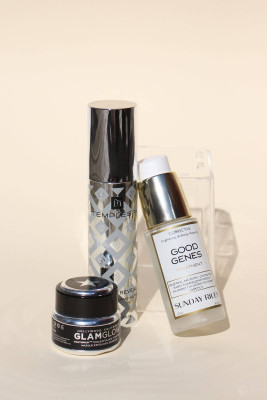 A true cult beauty product, this has been favoured by models and actors as a instant pick-me-up for the skin. An exfoliating clay mask that draws out impurities and toxins, gently exfoliates and brightens whilst the super-antioxidants protect against free radicals. The result is hydrated skin and a noticeable improvement in texture. Lines are smoothed and the complexion looks fresher.
Natural. Cruelty free. Suitable for vegans.
Shop the product

A glycolic reserfacing peel that provides an instant facial in a gommage style. The gel is smoothed onto the skin in a thin layer and left for 50 seconds then rolled off with the fingertips. The glycolic acid smoothes and resurfaces the skin, pomegranate seed detoxifies and brightens, red clover contains anti-oxidants and raspberry seed extract provides hydration, essential fatty acids of omega 3,6, and 9 and protection.
You'd wouldn't expect to achieve a lot in under a minute but this cocktail of acids, oils and botanics pack a punch leaving skin feeling smooth and looking instantly refreshed. It's a pre-party must have!

A daily serum doubling up as a treatment mask, that works to target fine lines, creating a smoother texture, even out hyper-pigmentation, exfoliate, improve radiance and heal scar tissue. This multi-tasking corrective treatment contains lactic acid which breaks down the material bonding dead cells together to reveal healthy skin that glows. Good Gene's stimulates collagen production and brightens  with results that last

Always remember to use good quality broad spectrum SPF with a high UVA rating, it's especially important whilst using Lactic Acid. I also wouldn't use all of these together, you could cause over stimulation and disturb the balance of the skin.