1 Red 4 Textures – Giorgio Armani 400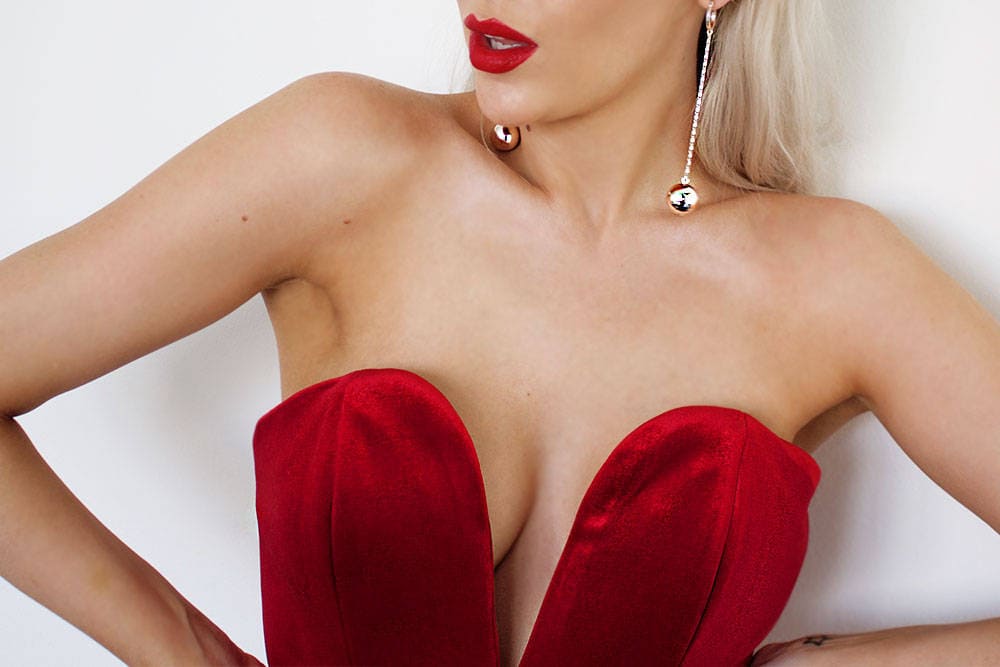 "Red is the color of life, of blood. I love red." – Coco Chanel
Red is a shade that can symbolise many things, for me it shows assertiveness, being daring, powerful and at the same time playful. It's a product that has stood the test of time within makeup history and if you look back at the references it has been one of the most desired looks across globe for centuries. However in the same breath it's also one of the most intimidating shades to wear due to its bold appearance.
It's one product that continues to evolve but remains traditional, a classic, retro.
Of course it will have different connotations to different cultures and is still made and applied in a traditional method in some countries. Being a makeup artist I have seen the improvements in formulas and difference it has made to the consumer wearing or at least trying a red. When I started matte lipsticks were incredibly dry, they would feel uncomfortable, accentuate poorly conditioned lips and literally be a drag to apply. The flip side was a gloss, sticky or oily, it would seep into feathered lines around the mouth and could easily look trashy. Beauty technology has improved astronomically and thus created a variety of textures to condition, compliment and colour lips beautifully.
Brands have realised that it's not a one-texture-fits-all and that despite a matte lip being modern it can also be unforgiving for some. Creme, liquid, matte, satin, gloss, there's a one for everyone and amazingly beauty brand Giorgio Armani have created 4 textures of their infamous red shade 400.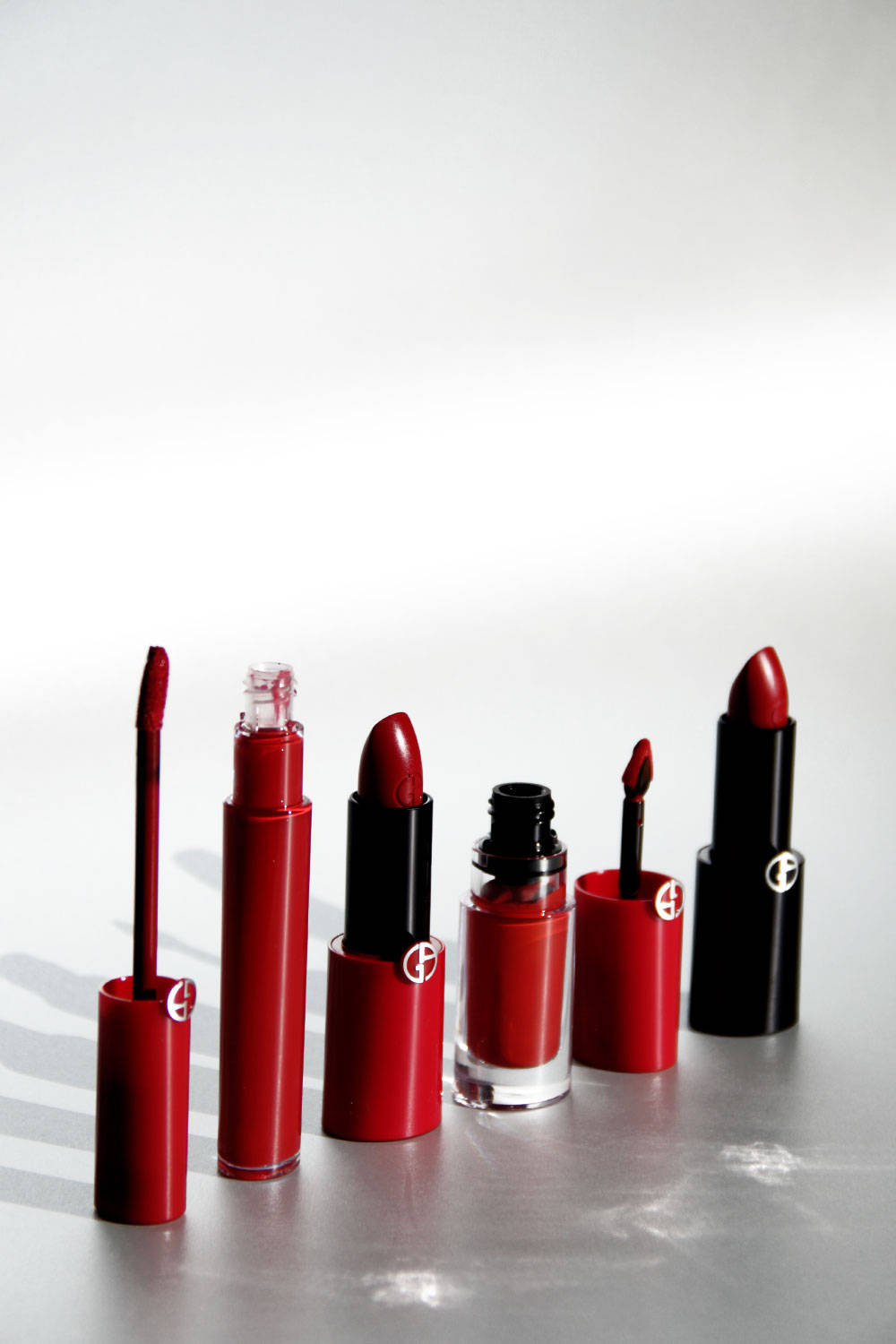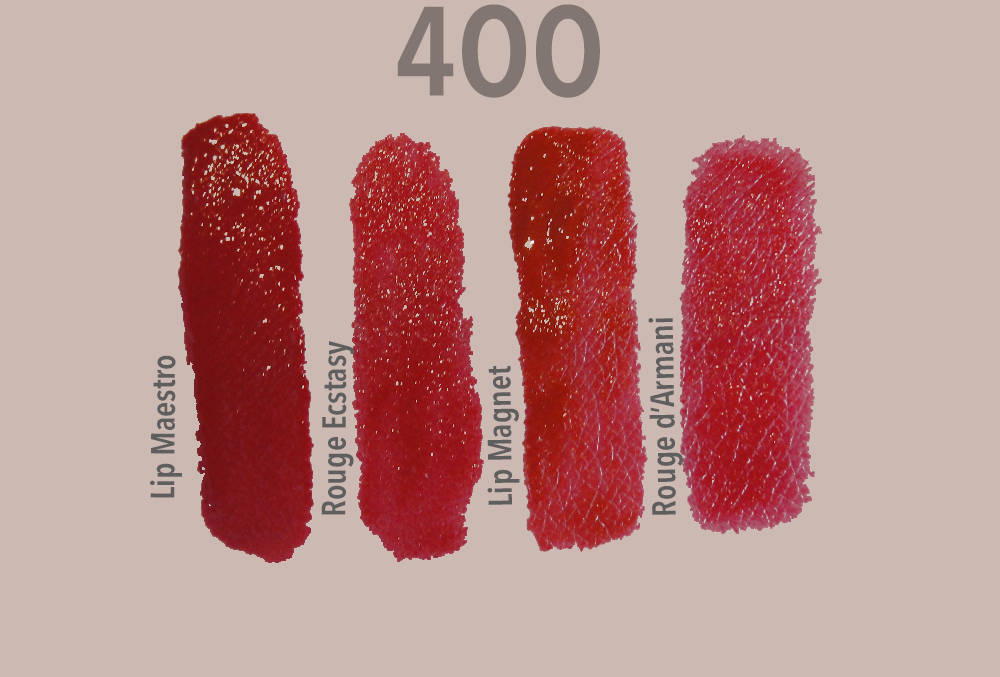 1. Lip Maestro 2. Rouge Ecstasy 3. Lip Magnet 4. Rouge d'Armani
Lip Maestro – A creamy gloss that feels moisturising on the lips and leaves a creme finish.
Rouge Ecstasy – Armani's first CC – colour and care lipstick.Nourishing with a velvet finish, less pigmented than a liquid lipstick due to its balm-like texture. Perfect starting point if you're trying red for the first time!
Lip Magnet – Lightweight, matte with intense pigment, feels invisible on the lips due to the new technology that allows "gradual evaporation" leaving behind beautiful colour and less liquid!
Rouge d'Armani – Incredibly hydrating, designed to last up to 8 hours, light creme finish.
Each product is made beautifully with every bit of detail being taken care of. They feel comfortable, are highly pigmented, aren't scented and are long lasting. In-fact two have stained my arm when I was testing on my arm despite using an oil cleanser!
It's one product that continues to evolve but remains traditional, a classic, retro.
My tips for wearing red
Exfoliate lips with either a scrub or rough towel
Condition with a lip treatment
Blot
Apply lipliner or if you're confident go straight in with colour (I use a small square tipped brush)
Blot
Re-apply for long-lasting colour

Understanding that also one shade of red doesn't fit all, Armani have developed a range of shades with a variety of tones and depths of red so you can go for that true red or one slightly warmer should you want that fiery red shade. Recently they released a limited edition Rouge d'Armani lipstick which features Uri the gorilla emblem on the casing, calling the shade urban gorilla red.
Remember you can always customise colours and become your own mixologist. If you want to ease yourself into a red then mix a little of a lighter shade in or try just pressing the lipstick onto the lips and dabbing off to leave a light stain. As you gain more confidence you can go heavier in coverage and hue!