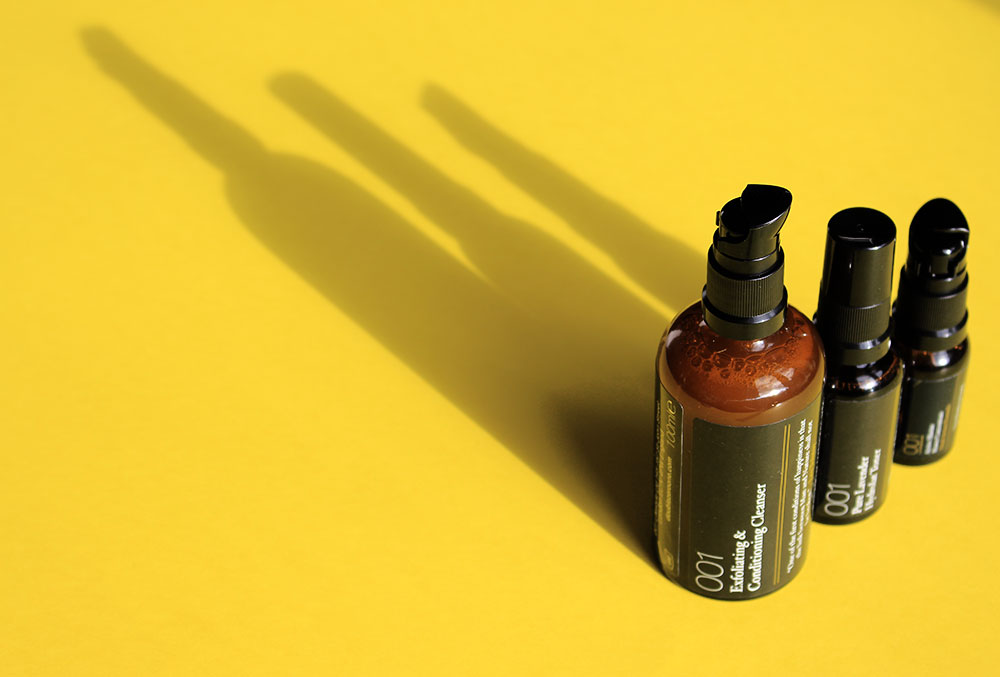 001 Skincare is a British brand that has just hit my beauty radar. Not only are the products formulated right here in the UK,but founder Ada Ooi has brought her expertise as an aromatherapist and beauty therapist to create a skincare line inspired by Asia and modern bio-chemistry.If we have learned anything it's that those in Asia understand healthy skin!
Doublezeroone was designed by Ada to "return skin to a state of natural equilibrium" in a time where we are faced with daily aggressors and hectic lifestyles. All of which can make skin imbalanced and accelerates the ageing process.
001 Exfoliating & Conditioning Cleanser
A foaming cleanser that turns into a creamy milk rather than a mass of bubbles, the botanical oils prevent the skin from feeling dry or tight after use and the Lactic and Salicylic acids get to work on exfoliating and deeply cleansing.
What they say
"This fine foaming daily cleansing elixir effectively removes impurities, exfoliates and moisturises. Natural Lactic Acid reveals glowing skin, L-Carntine helps aid cell regeneration and 3 luxe essential oils leave skin feeling silky soft"
001 Pure Lavender Hydrolat Toner
What is a Hydrloat?
Hydrolats are the waters collected when plants are steam-distilled to gather essential oils and they have similar powers to the oils themselves. Hydrolats are widely used for natural, therapeutic skincare. 
They're 100% natural, free from preservatives, colours and additives.
What they say
"Comprises of 99% pure hydrolat from high grade distilled Lavender for a Ph balancing, pore refining pick-me-up. Use as a cleanser, toner, mask, hydrating spritz and a mist to set make-up for soothes, hydrated, plumped radiant skin"
A refreshing mist that I prefer to use at night due to the natural relaxing effects of the Lavendar scent. Skin feels cool and calm after use.
001 Active Marine Power Concentrate
Containing super ingredients like Ubiquinone, (CoQ10)  a potent antioxidant naturally produced by the body and important to cell functioning and development. Himanthalia Elongata Extract an algae derived from seaweed which is known to provide high levels of vitamins, minerals and amino acids. Stabilised water-soluble vitamin C with anti-oxidant properties, and also promotes a bright, radiant complexion.
What they say
This potent face and eye serum comprises of Omega-rich Marine Algae to help strengthen the skin hydro-lipid barrier and prevent depletion of elastin and collagen. Anti-oxidant Eric Green Tea, stabilised Vitamin C, Aloe Vera and Citrus Oils invigorate, increase cell turnover and recharge for healthy glowing skin.
My skin has been responding very well to this, it feels hydrated, smooth and looks glowing after use. Again a very mild scent that is barely noticeable.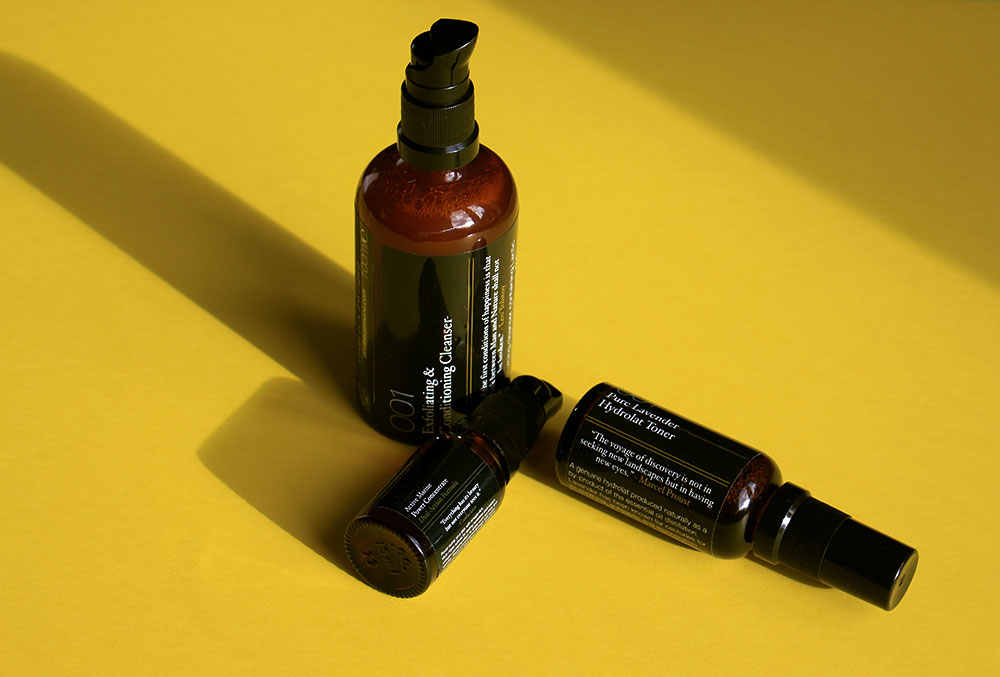 With simple apothecary style bottles to appeal to both men and women, this brand has created a professional high end skincare line with a reasonable price point. It is the brand you need to look out for in 2015!
As they contain natural actives, the products have a relatively short shelf life and should be used within 6 months. To protect the proteins and oils it is recommended to store these away from direct light. I store my skincare in a draw within a wardrobe to keep cool and away from light.
Available www.001skincare.com
Twitter @001skincare
Facebook https://www.facebook.com/doublezeroone001