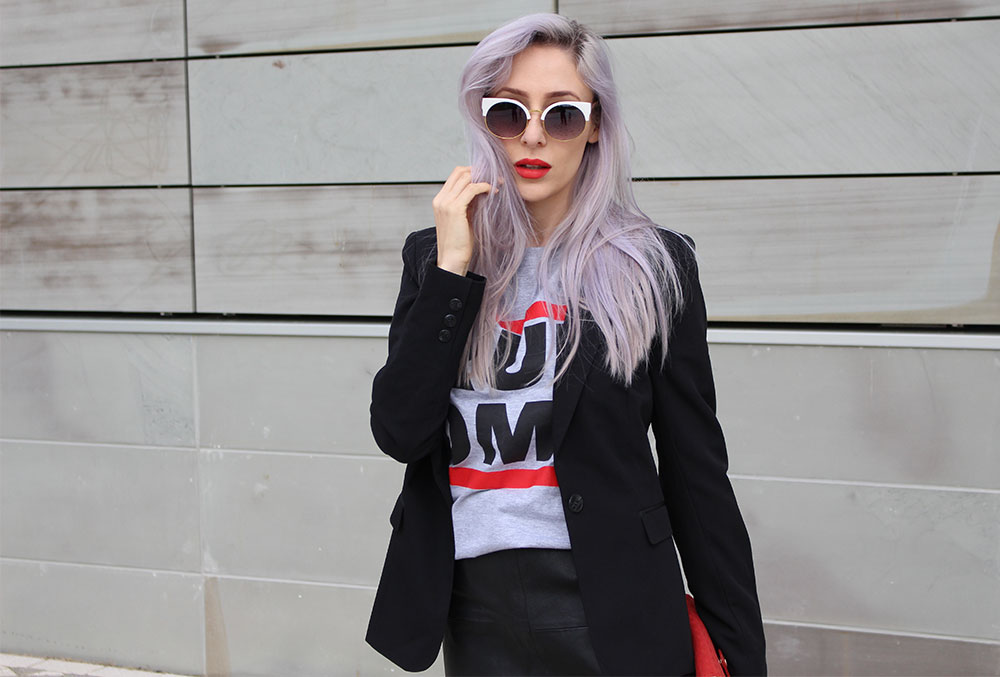 It's been a long time since I wore a skirt that wasn't a pencil skirt, I love a dress of all lengths but I struggle with mini skirts that fit my short frame. Thankfully I still had this leather mini my mam gave me over 11 years ago, it still had the tags and she'd had it years so it's crazy that I've only just got around to wearing it myself. I think it needs some love!
Its slight a-line shape means it's not super restrictive and easier to wear during the day. I wanted to create an outfit that was part band member part business woman, a kind of Chung/Brady hybrid. The suit jacket is from La Redoute who I recently worked with to create a  5 days of style post. The boots are my recent sale find at Zara which happen to be the bargain of the century and look equally great with jeans.Winning!
To bring the look together I pulled the red from the tee and used that as an accent for my clutch and lip shade. It's pretty much a greyscale outfit with a bright pop of colour!
So what's been going on?
This month has been super busy so far, I feel incredibly lucky to be working with so many great brands and creating content that I'm excited about. I've been working crazy hours recently so I'm happy it's being noticed, it's encouraged me to keep going even on the days I've been poorly and just wanted to stay in bed.
You never know how far you are from achieving great things so keep on pushing!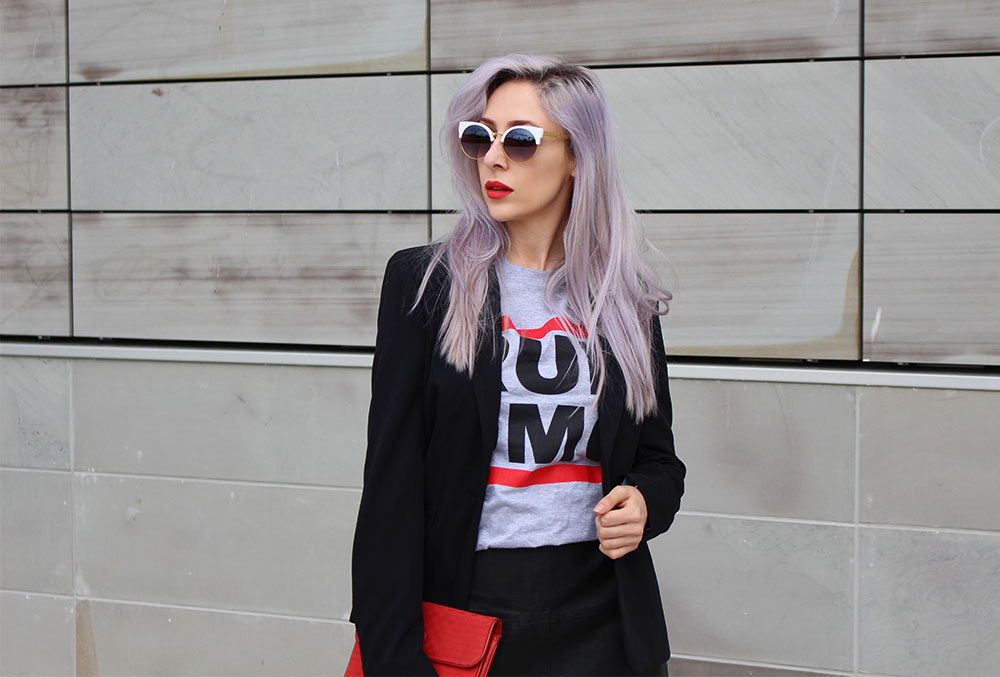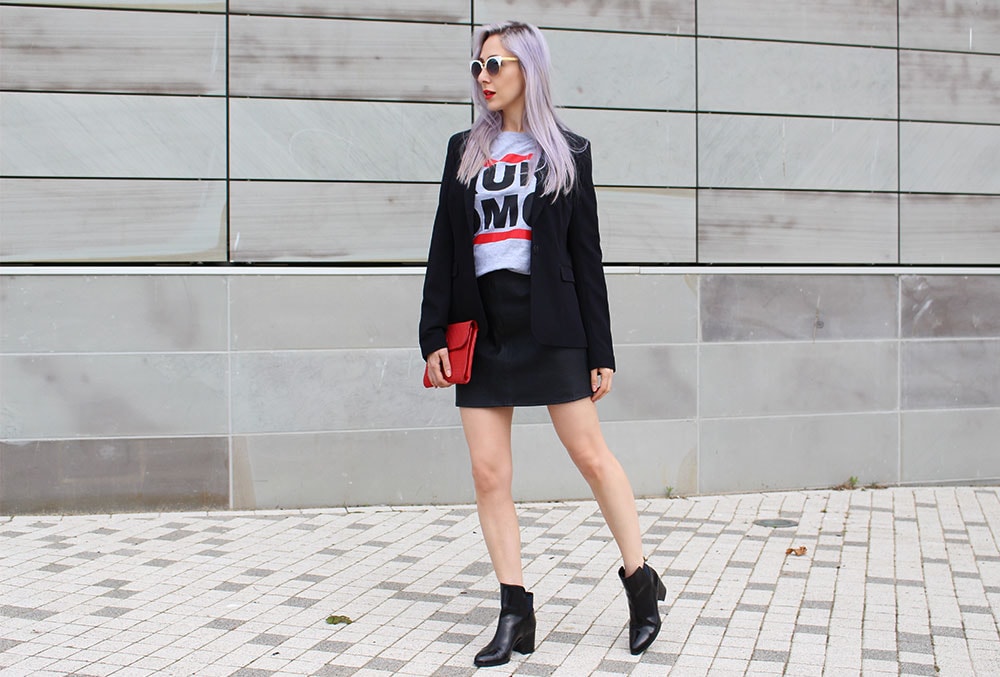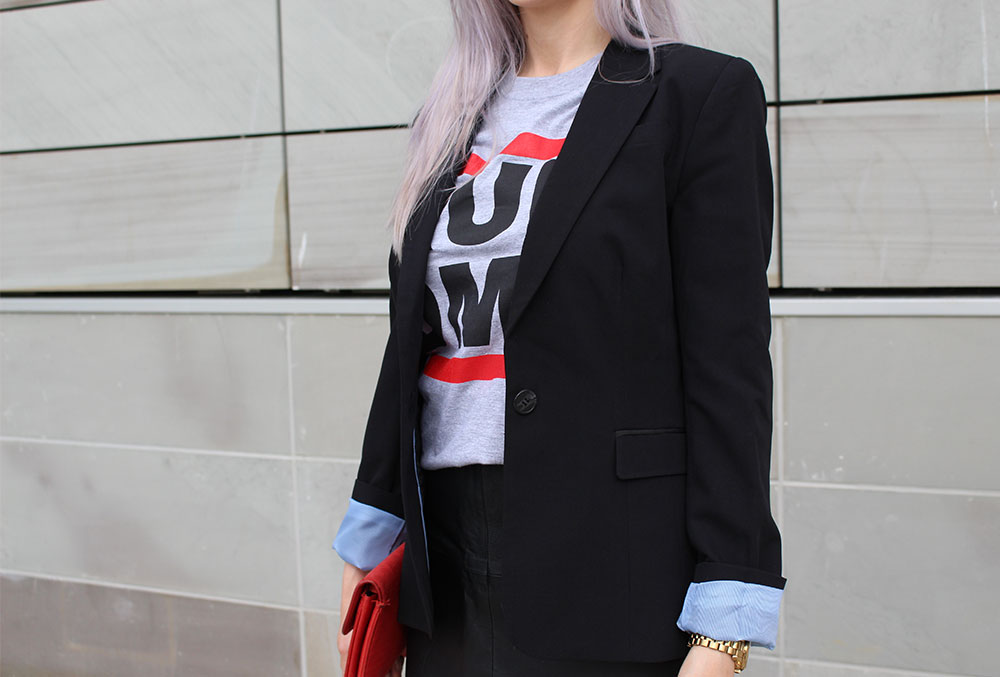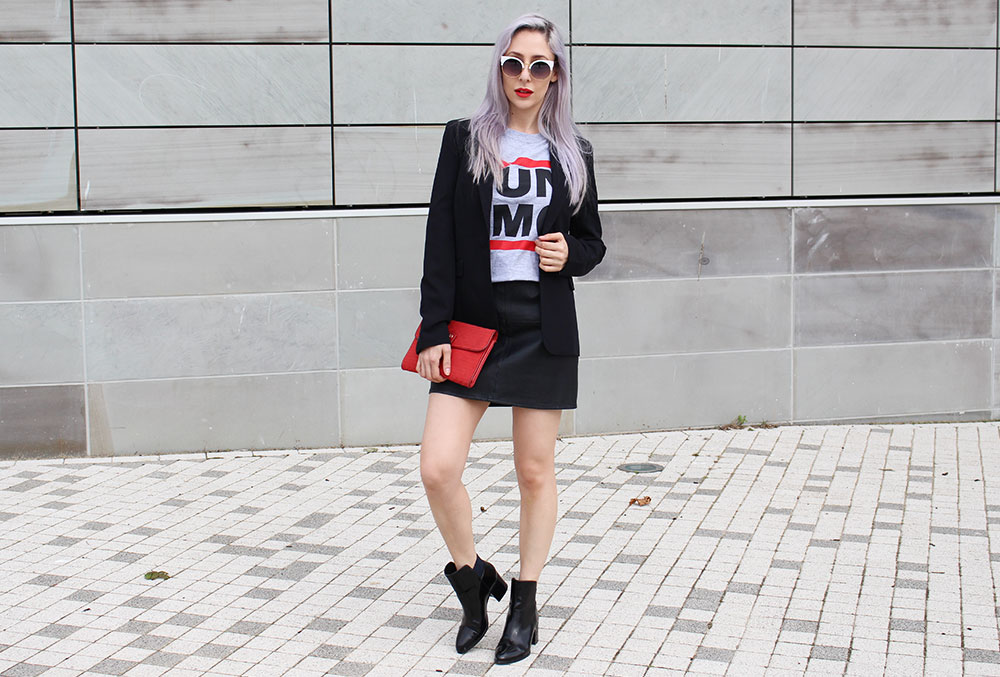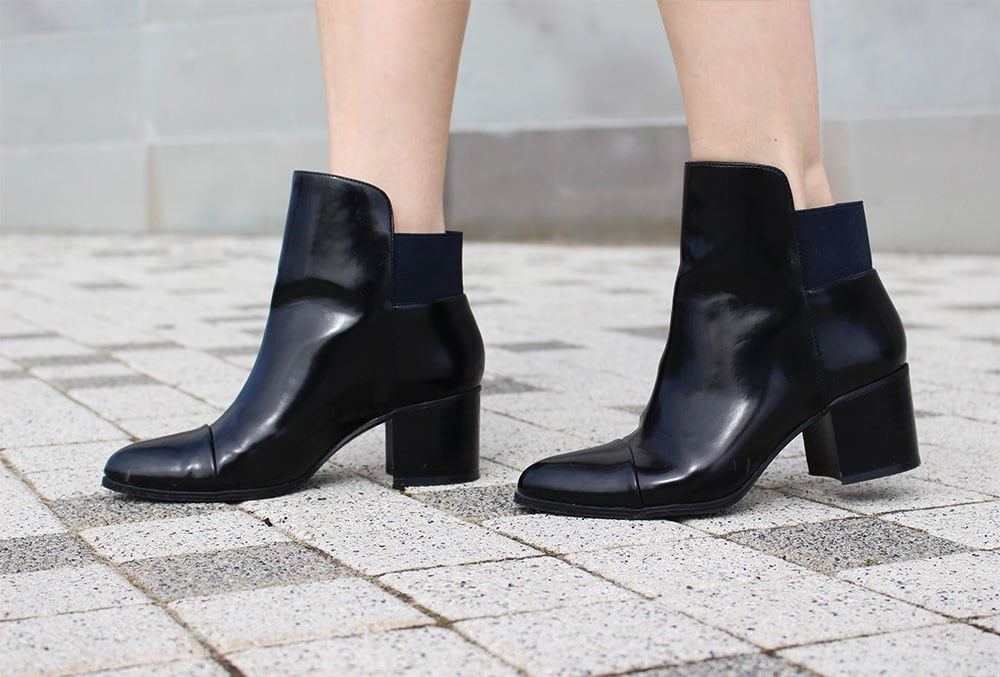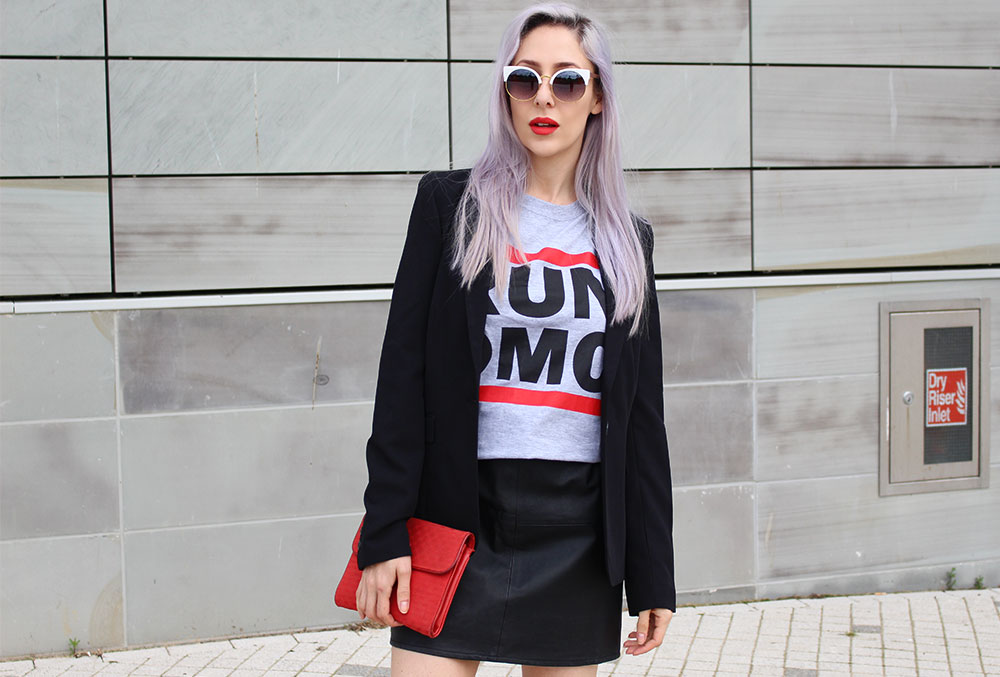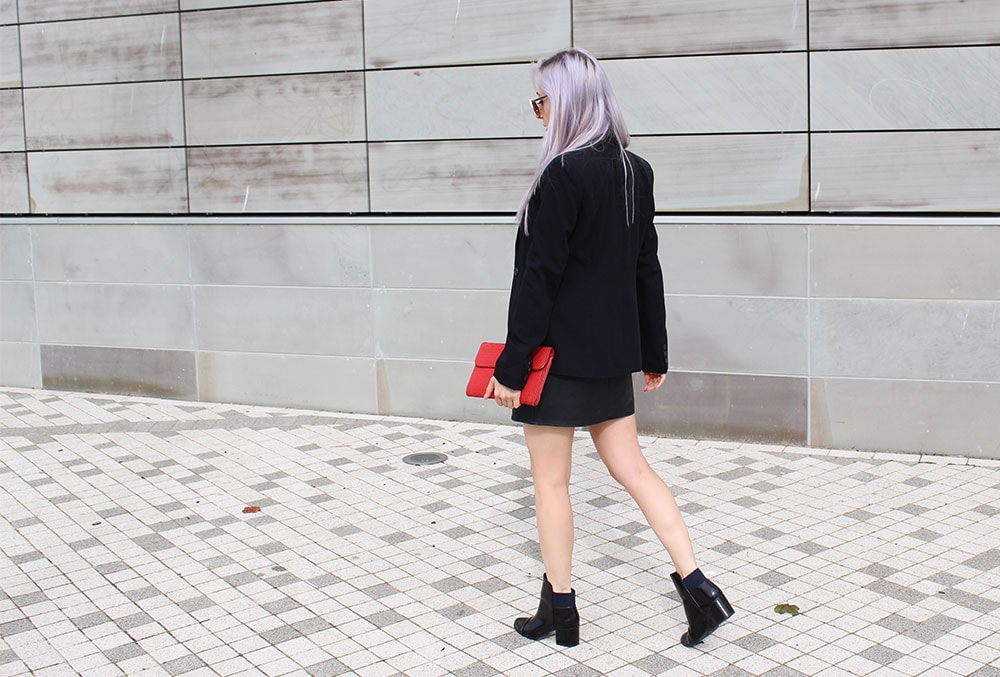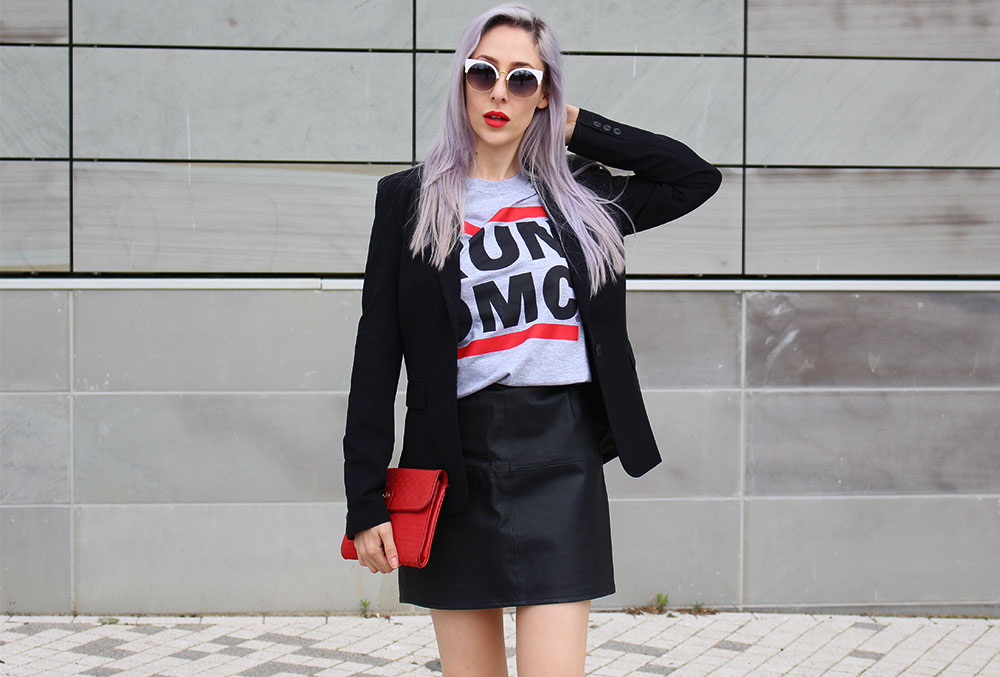 Tee – Boohoo | Jacket – Laredoute | Skirt – passed down (similar) | Clutch – Gucci | Boots – Zara (similar)
SHOP THE POST