When time is short and you need to find an outfit, you can guarantee you can't think of what to wear and everything you do have is "crap."
This is where my trusty jeans come in, whenever I'm in a sartorial pickle I use jeans as my base and work from there.
Depending on the place or occasion I might opt for heels and a shirt, but, on the flip side, I may go for trainers and a tee. With 5 minutes to decide I grabbed my Zara skinny jeans, Zara white cropped crossover top and Misguided coat, finishing the ensemble with my Nike trainers.
It's casual outfit with sporty vibes thanks to the footwear and topknot.If you were taking this from day to night you could change for heels, lose the coat and add a bright red lip. Easy Peasy!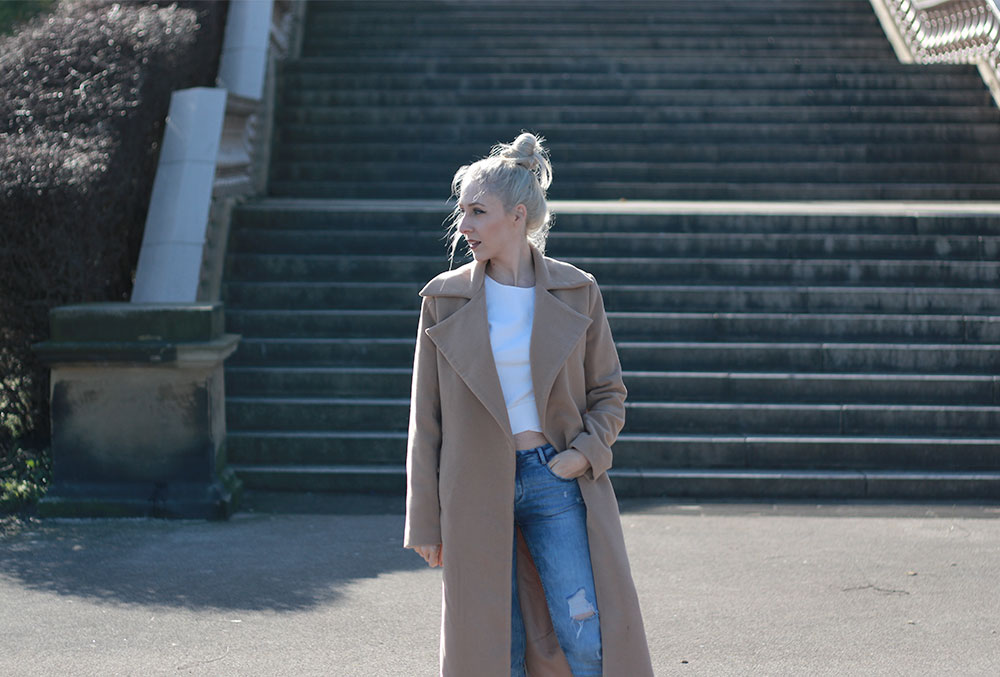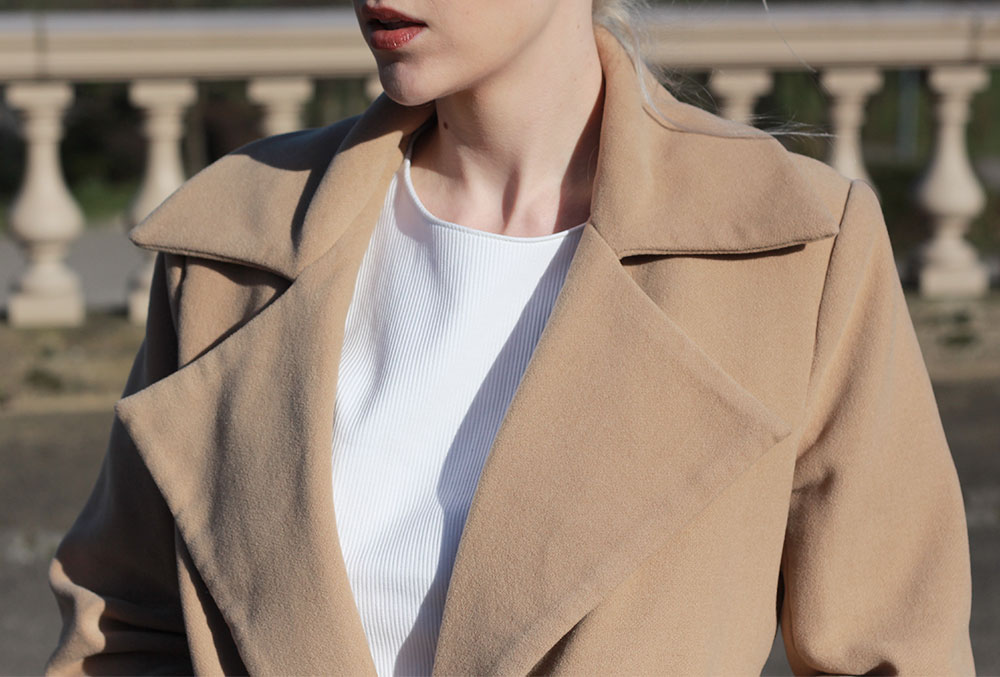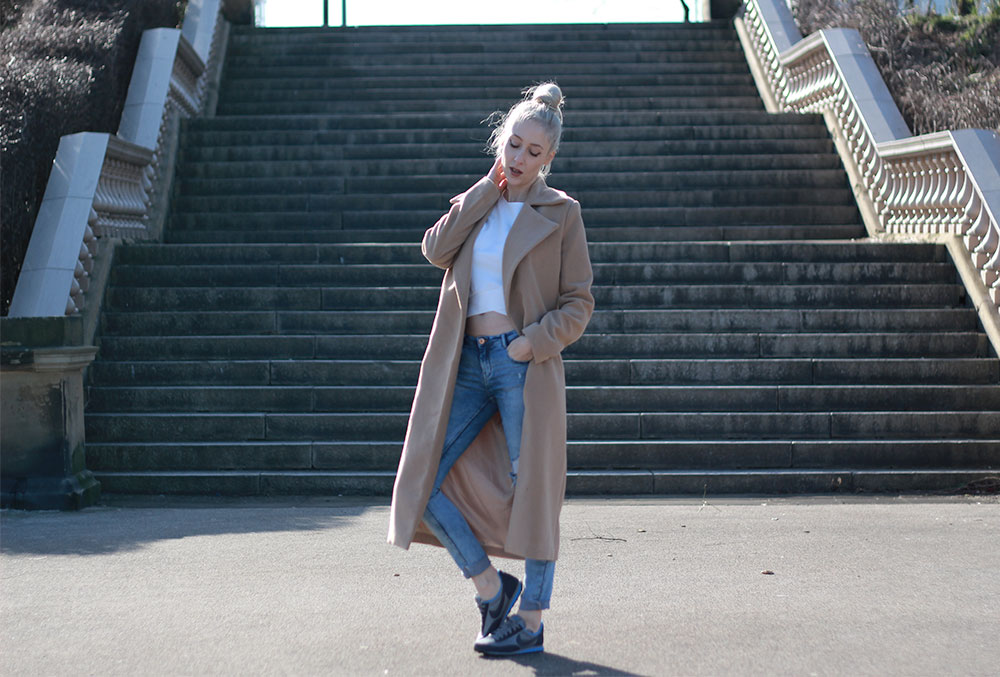 ---
 SHOP THE LOOK
---