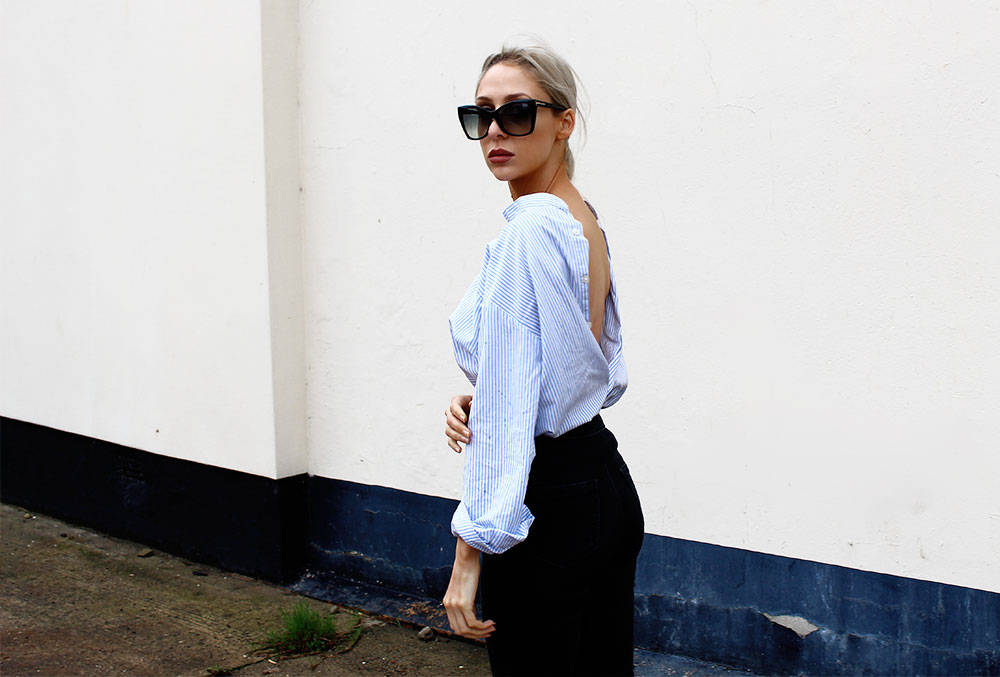 Rework Your Shirt – The Backwards Button Down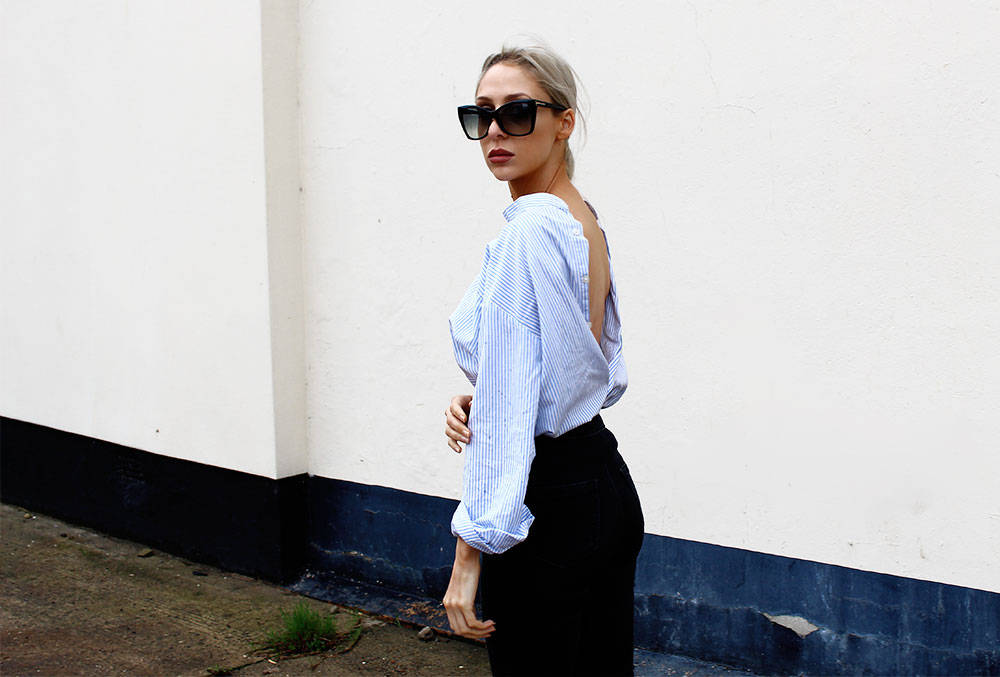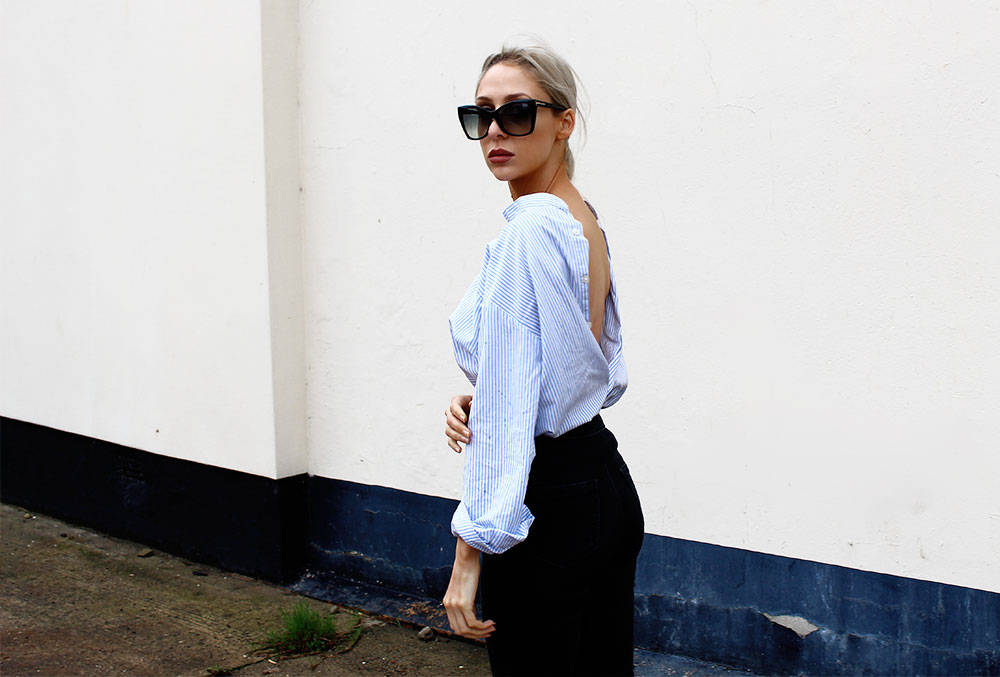 So you're probably looking at this thinking 'that's a shirt backwards' and you'd be absolutely right, not only that, it's mans, collarless button down, worn backwards.
This Thomas Pink shirt DID belong to my other half Richard. It's quite gimmicky as it has a removable collar and cuffs and a white set you can add if you want a contrasting collar.
I've worn it in a couple of outfit posts but wanted to try something different, I saw it hanging up with its back facing and thought that would make an interesting neckline, with boxy front detailing and the exposed back would add some unexpected femininity to an otherwise masculine shirt.
Keeping it casual I went with high waist denim from Topshop and Zara heels. I wanted to add the illusion of length on the lower portion of my body as the shirt creates extra volume to the top section.
To allow focus on the back I went with a sleek, modern low knot with my hair and balanced the outfit with some large black shades from Tom Ford.
It's definitely not a look everyone will love but for me trying new things and seeing clothing, makeup, decor, whatever it may be, differently and trying to rework it into something new has always been a passion of mine.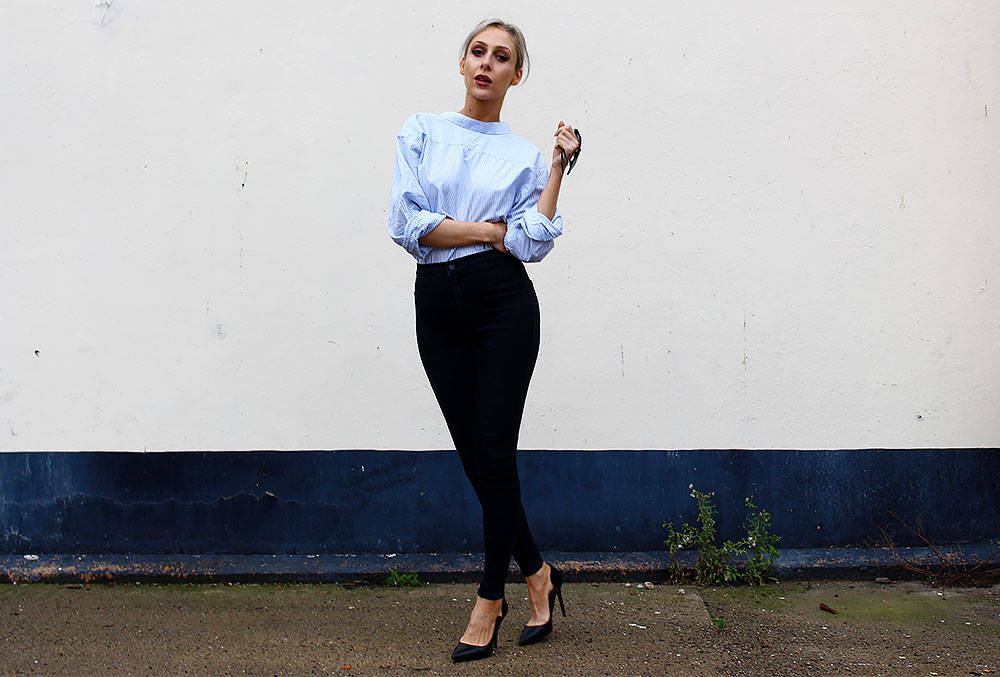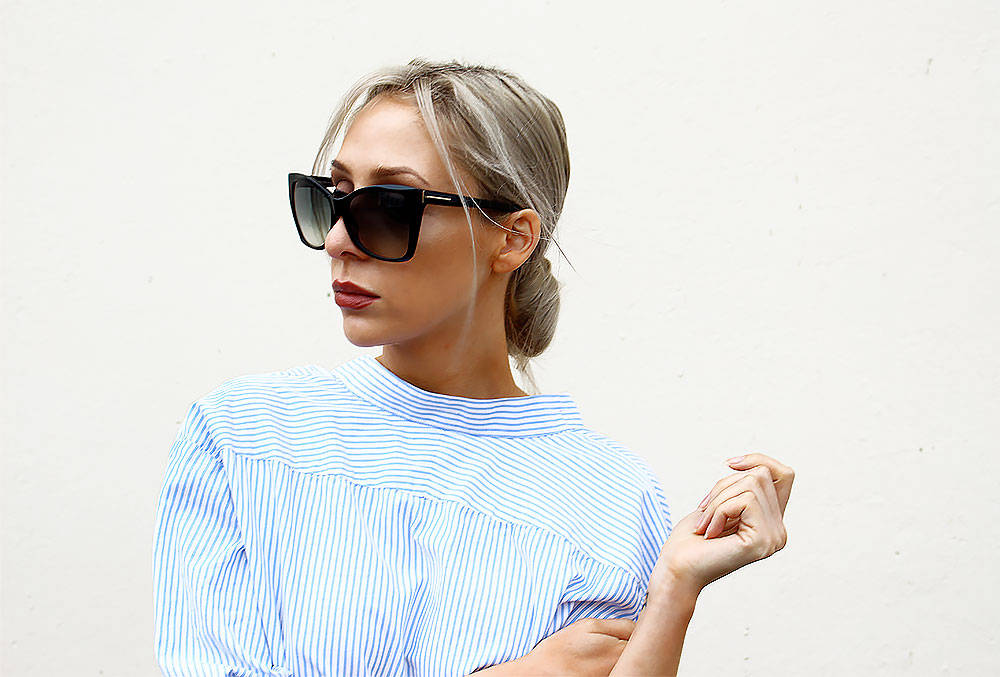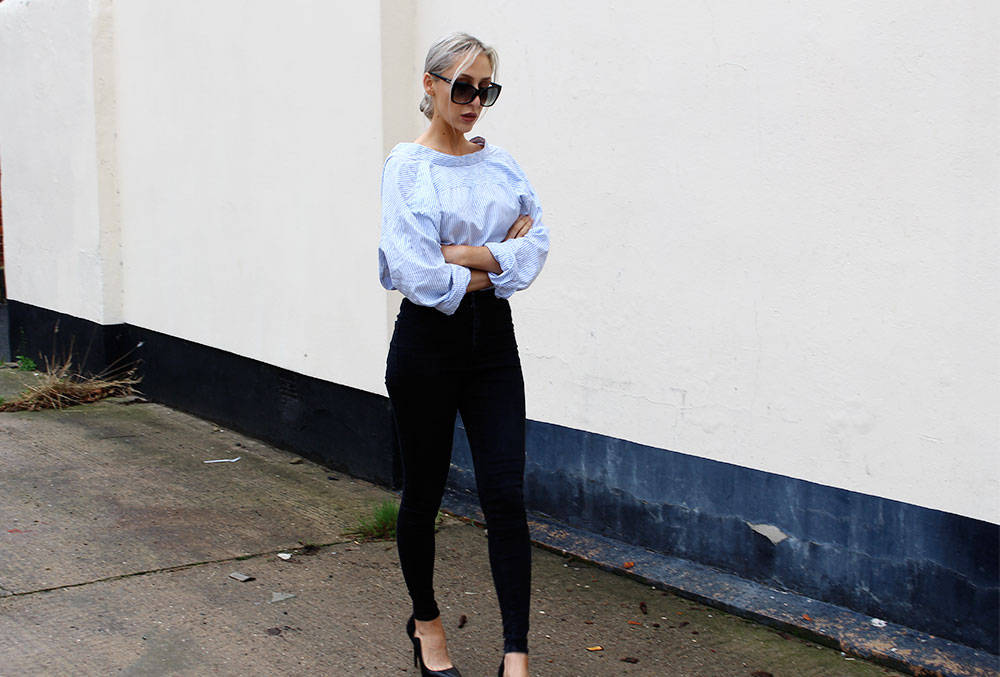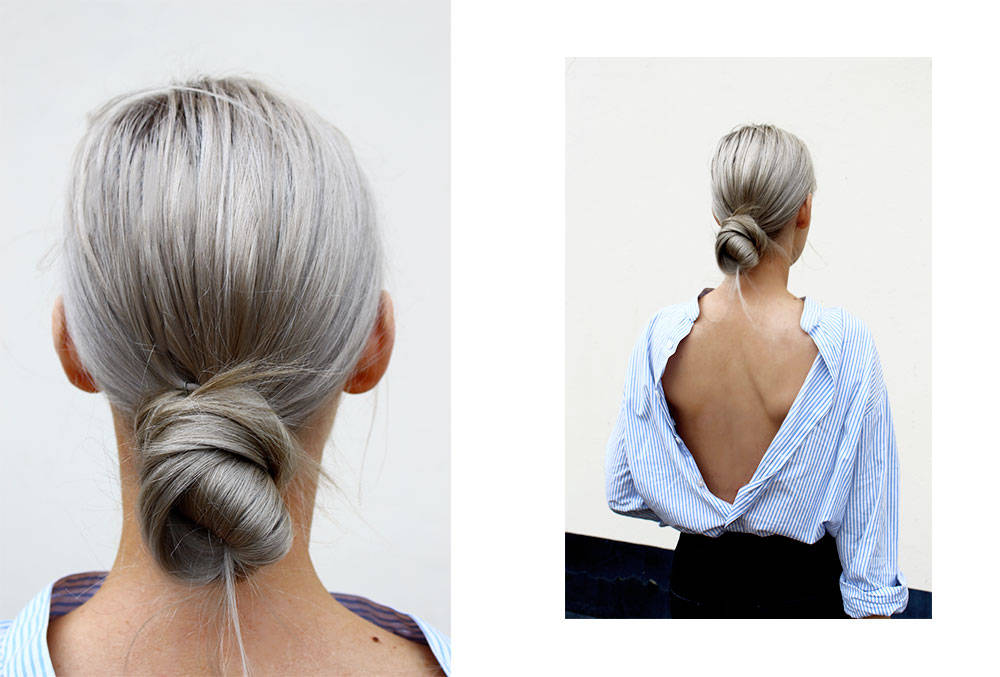 ---
SHOP THE POST