To view Carly's portfolio of work simply click on the images below and it will display a gallery of professional images which you can navigate through easily.
For all bookings and enquiries contact bookings@beautysauce.com, here's a few of the brands and publications Carly has been fortunate to work with.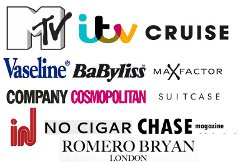 There's more than one page of images so click the numbers at the bottom of the gallery images.
ALL images are copyrighted, please do not use without permission