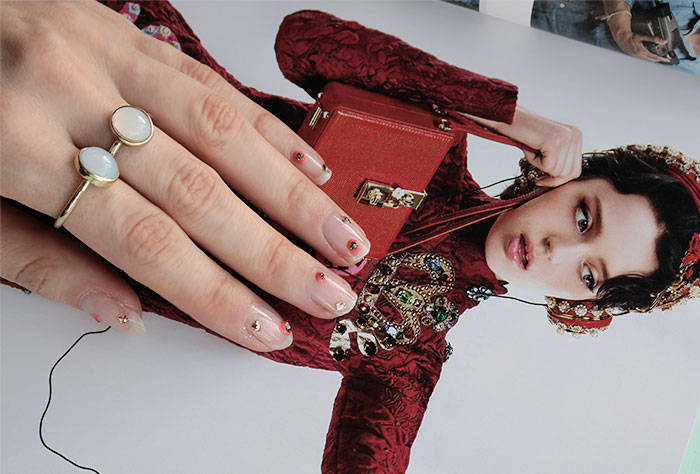 If you're not ready to go for the dark Wintery nails and want something eye-catching yet delicate, you will LOVE these…
At New York Fashion Week, Jenny Packham's manicurist – Michelle Saunders, created "dew drop" effects to the nails using Essie. The inspiration behind the nail art was the embellishments that featured throughout the collection.
This is an incredibly simple but effective technique of creating jewels, with the smallest drops of nail polish.
Here's How.