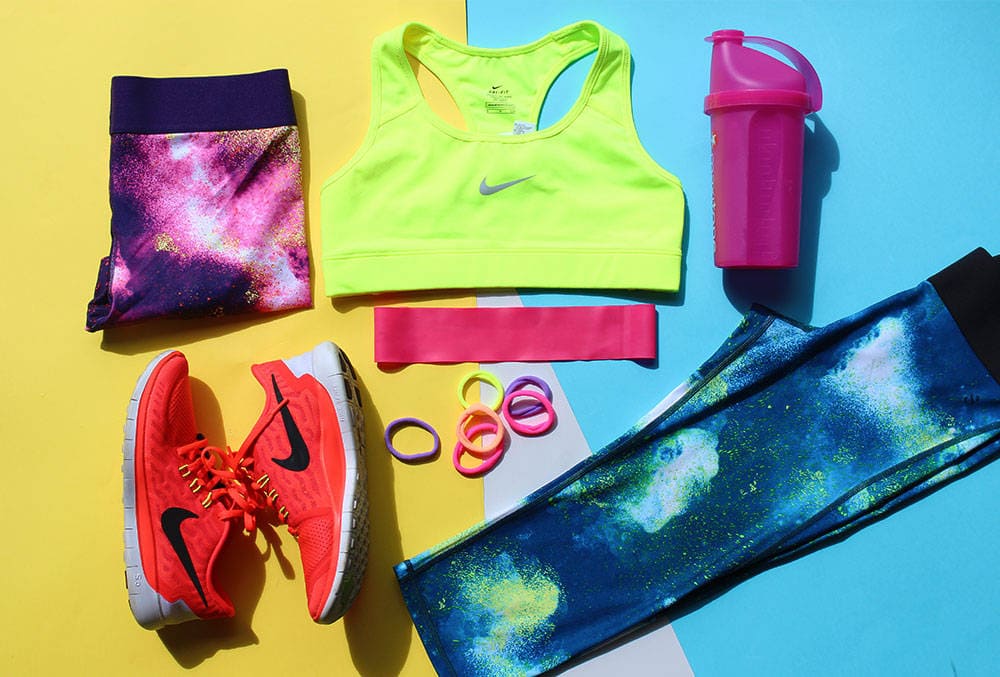 If you find the thought of working out a little mundane there's one sure fired way to become a keen bean, and that's fun clothing. I started going to the gym in black, yes all black, like I was mourning the loss of my fitter body perhaps…
Jokes aside, black clothing in general does makes me feel comfortable, however I do love a bright pop of colour thrown into the mix, just for good measure.
I like a sweet dash approach when it comes to neon, I prefer to place it against a blank canvas to emphasise the shades without clashing, normally I'll go for fluorescent trainers then keep the rest dark, see a perfect example here, or bright yoga pants paired with black trainers and a vest. It's a simple recipe and an easy way of incorporating some intense shades into your workout wardrobe without feeling like a 90s raver, unless of course, that is your intention..