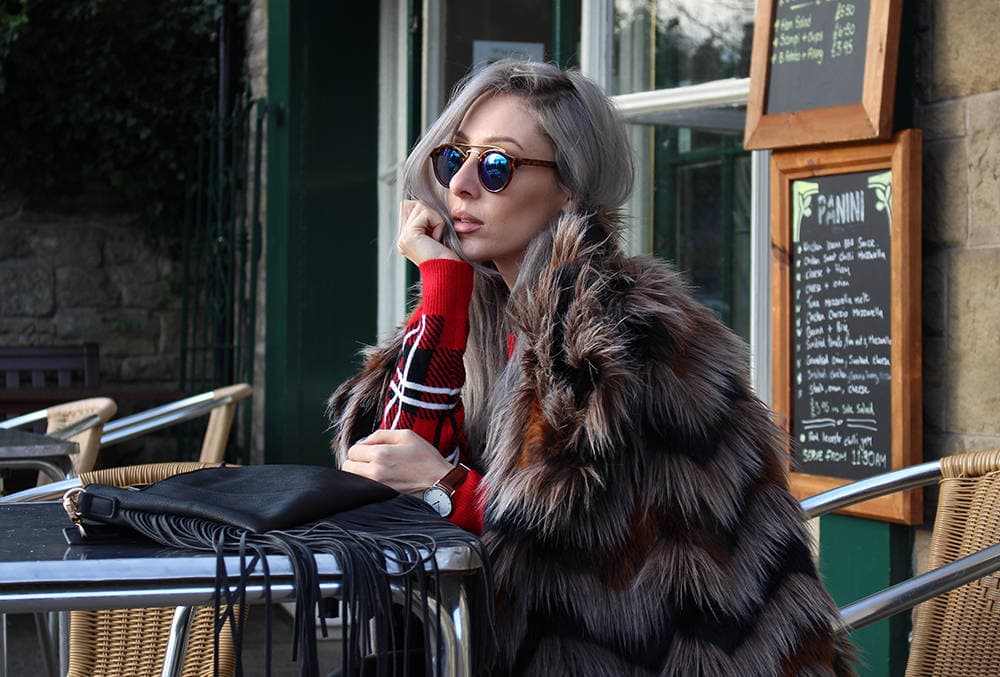 It's festive sweater time! I repeat it's festive sweater time.
Now you don't have to go for the kitch or "my nan knitted this"style jumper. A simple fair isle or arun is enough. I've gone tartan and teamed it with some faux leather trousers and my trusty Zara heels.
I've been juggling a LOT lately so feeling really overwhelmed but trying to stay as organised as possible. This time of year is insane! Christmas parties, dinners, events, vlogmas and blogging. Not that I'm doing all these, I simply can't. I have a child to look after and me and Rich both work so it's a joint juggling act.
Speaking of which, it's our sons birthday today. I can't believe I have the funniest little 7 year old. He makes me laugh so much each day, I'm sure you would have seen the evidence of this on my snapchat (carlymusleh) and our vlogmas on the family channel – The Offiongs. 
I want to thank everyone who has subscribed and watched so far, we are so new to vlogging and getting used to including it as part of daily life. We don't super edit it like my main channel videos. We keep it as raw and natural as possible. It's not stylised it's just us chatting to you guys and each other. Welcome to The Offiongs!
Coat – Next (very similar here) | Trousers – Newlook | Heels – Zara (past season) |Sweater – Missguided (not in stock but tonnes of festive sweaters available)