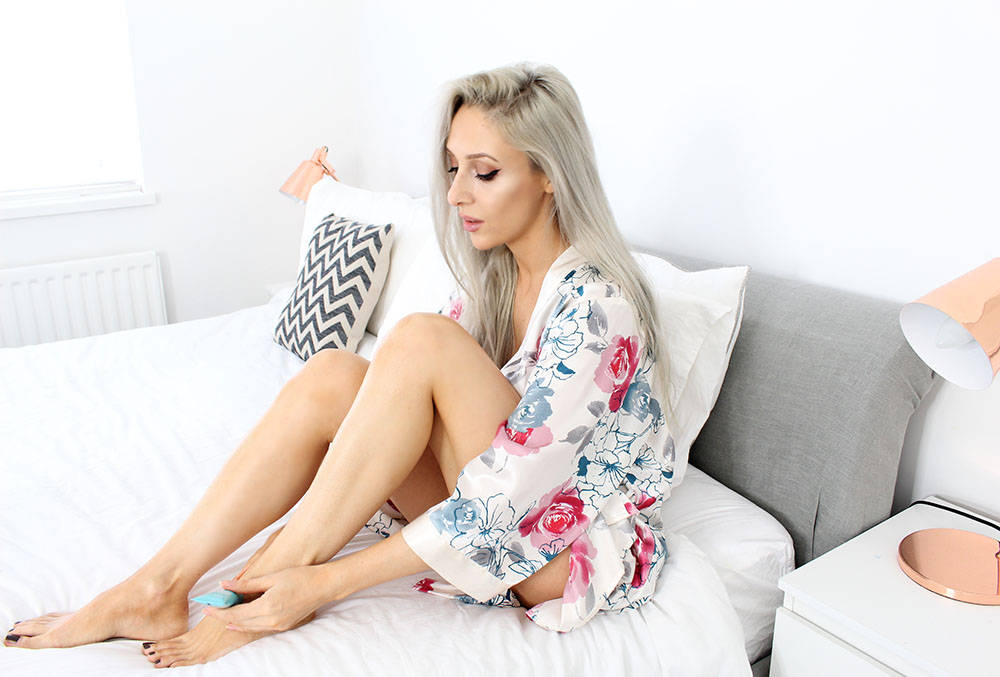 Winter time often means that feet get neglected and the toes go into hibernation for the following months. With tights and boots covering any evidence of abandonment it's easy to forget about the condition of one of the hardest working parts of our bodies. But why bother if no one sees?
This is why…
1. That small amount of maintenance throughout the Winter months will mean come Summer you'll not need to get out that industrial sander!
2. You won't feel embarrassed if you're asked to remove your shoes and you have no socks. Been there, done that, got the I'M EMBARRASSED tee.
3. You won't have those annoying bits of loose skin that seem to hook onto your tights or have your feet sound like crepe paper as your shuffle around in bed.
All it takes is around 30 minutes and you'll have baby soft skin and neat nails, ready for any expected or unexpected situations that may arise.
How To:
I start by removing any remaining nail polish with a nourishing nail polish remover
Remove any hard or cracked skin with an exfoliator I use the *Micro Pedi as it's more abrasive yet incredibly gentle, you could also use those Ped Eggs too but I haven't tried one myself.
Cut and file nails into desired shape.
Push back cuticles (this is best after a hot shower or bath as skin is softer)
Buff the nails with either a manual or mechanical buffer. I use the Micro Nail which I used in this

video  

(I use this ever time I do a manicure too, it helps smooth out the ridges I get).
To prevent the nails staining use a base coat.
Apply 2 coats of polish.
Once dry apply a top coat.
Finish with a foot cream, I love the Bliss Foot Patrol or Soap & Glory heel genius.
Available at boots.com