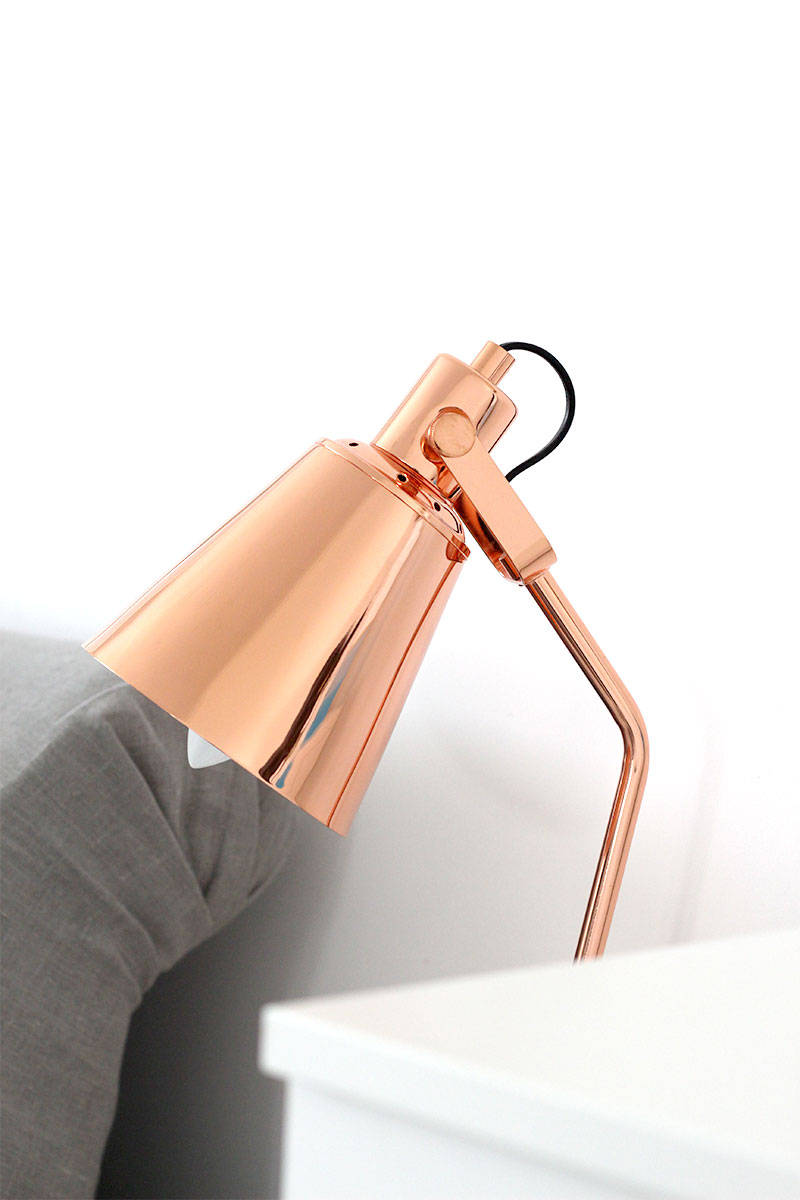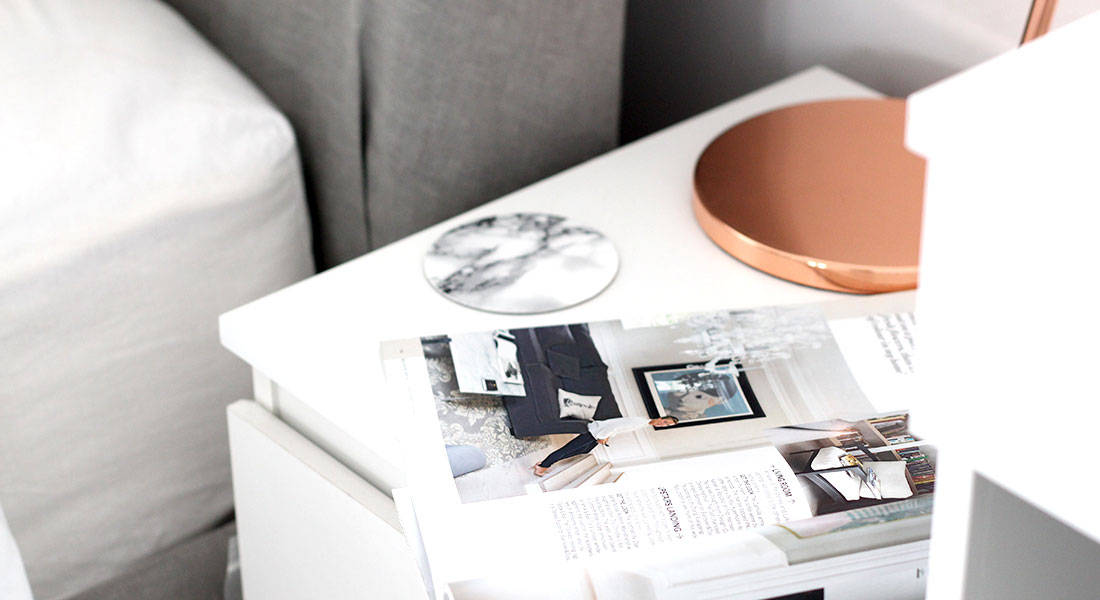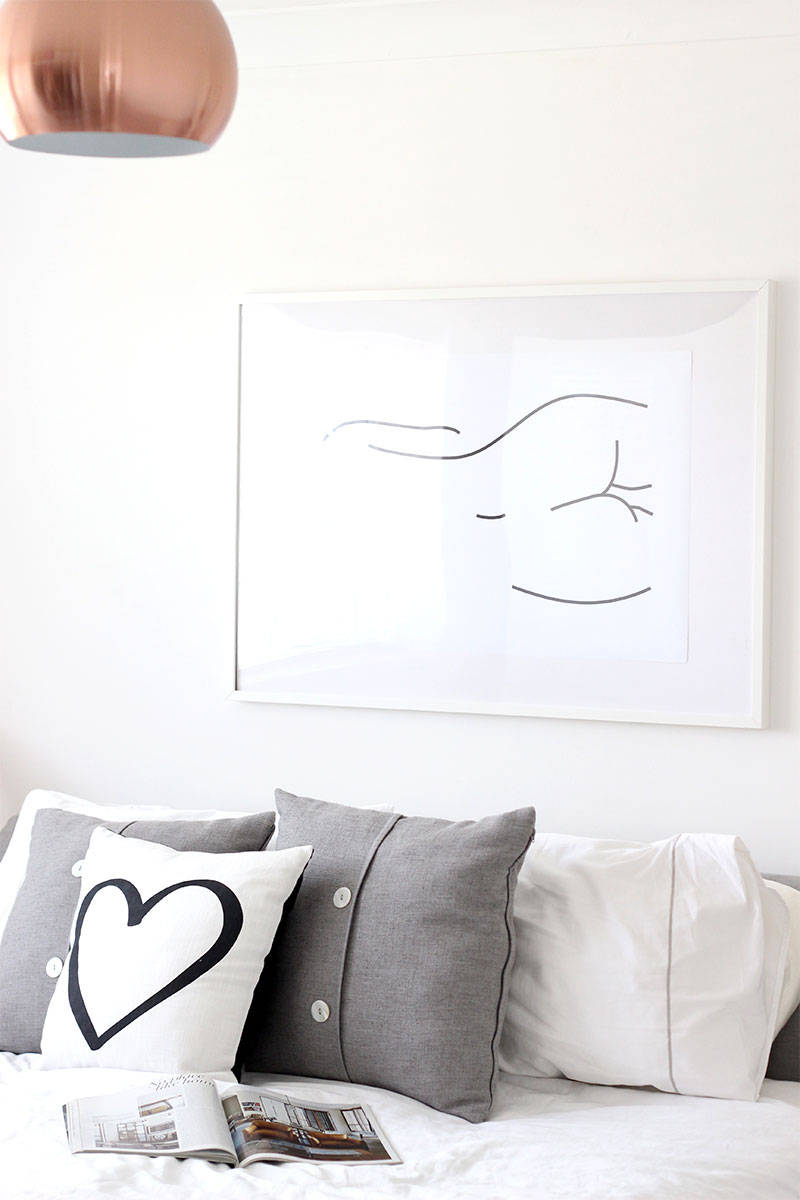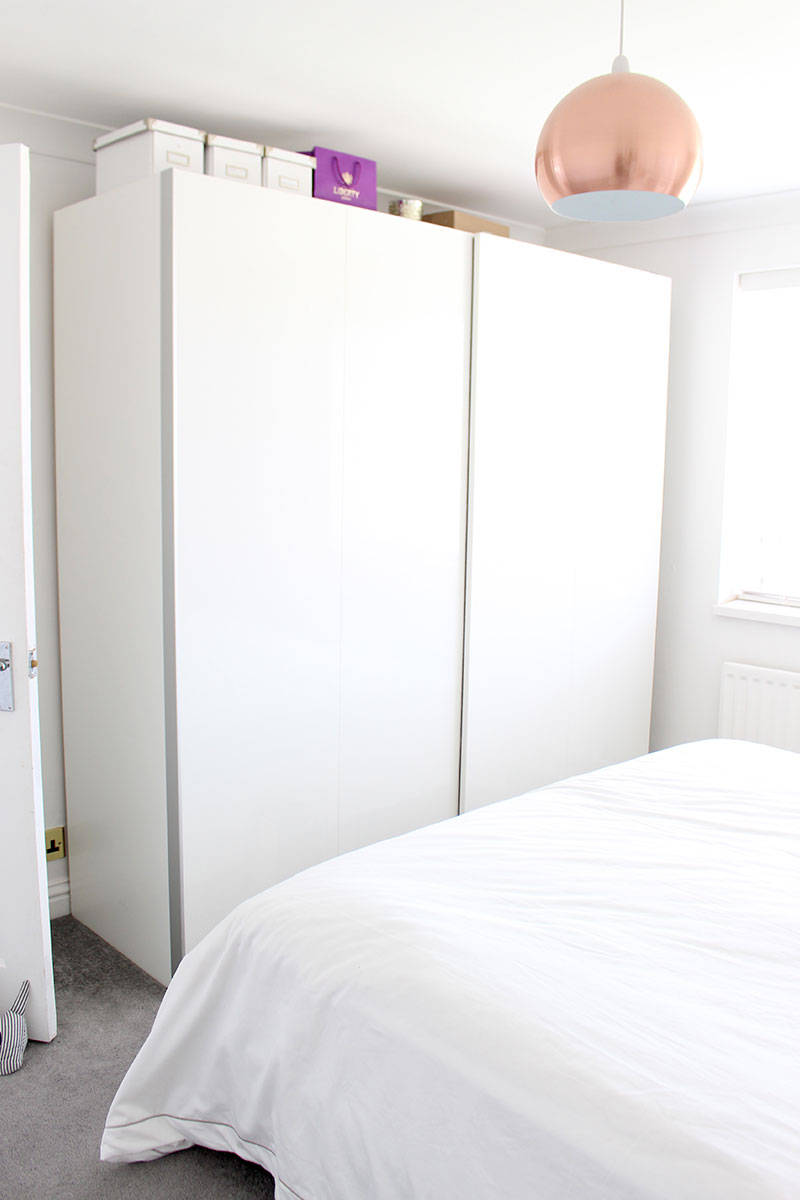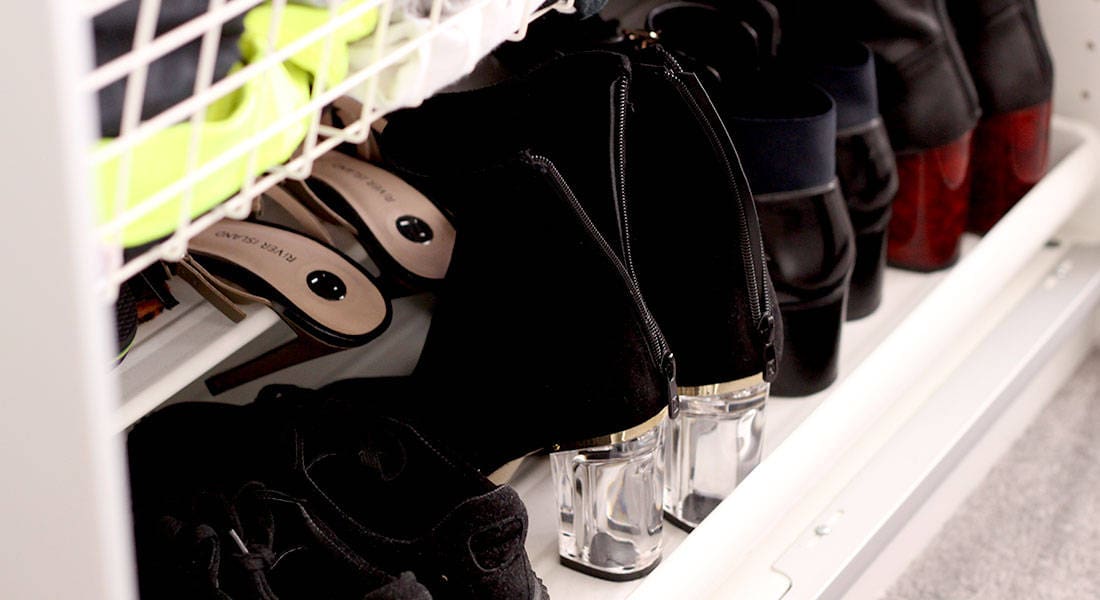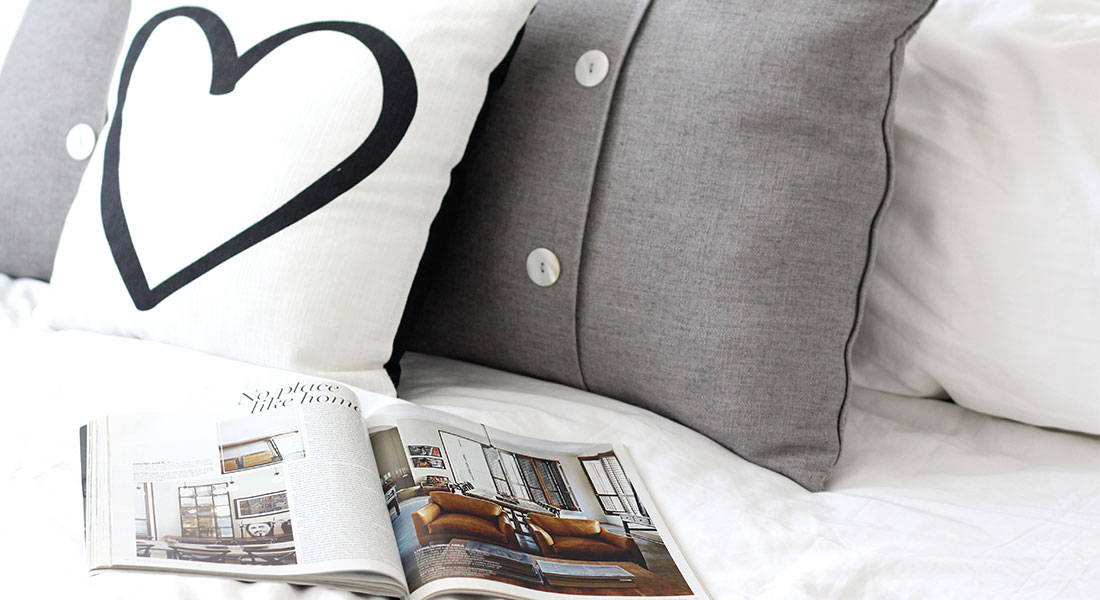 Today I'm sharing the simple serene space that is my bedroom. It's a modest looking area but we have used the space well with a corner for me to get ready, alongside a Super Kingsized Bed which I'm seriously attached to.
We live in a 3 bed semi-detached house with front, back and side gardens so there's potential for a side extension to fit a studio/office and 4th bedroom on top. The smaller third bedroom once was home to all my equipment but now there's a little one on the way I have been relocated to the kitchen area (post coming soon) and that room is now a nursery.
To make the home feel spacious we have created a theme running through the entire house. White bounces light so every room has matte white walls. In large rooms this method can create a very clinical space so we have pulled some warmth and depth back into the open spaces downstairs with dark wooden floors and furniture. Upstairs we've kept things minimal, see my son André's room makeover here. We've used soft furnishings to keep the area's cosy and reduce noise. Every bedroom has the same soft grey carpet, the landing has a contrasting black,grey and blue stripe carpet to make the area appear wider. The bathroom (post coming soon) has a grey slate, again to pull everything together. For us it's all about an energy and flow that is not restricted.
Accessories wise we wanted an earthy and slight industrial feel, we've used natural textures throughout and although I would have loved some cage lighting in the bedroom it would have felt a little too monochrome so we contrasted the cool greys with the warmth of copper. The side lamps were a last minute purchase from Sainsbury's and Rich picked up the ceiling light from B&Q which matched the lamps perfectly!
For storage and wardrobe space we initially had planned a built in area and had quotes from Sharps and a few local companies. It was going to go on the back wall where the bed headboard is but as I was imagining walking into the room and being greeted by an overpowering wardrobe we changed the plans. We decided to downsize our wardrobe instead and use clever storage through the house. It allowed for more space and kept the room feeling airy and light. The wardrobe is a freestanding double sliding white gloss from Ikea, we ideally wanted to use other furniture stores but the majority were small and not plain enough to compliment the minimal design aspect we wanted.
The side drawers were a quick and temporary purchase from Ikea as was the dressing table. We want to change these in the future but again we struggled to find companies to create furniture that was small enough to fit alongside each other in the space we had and also have the ability to store our possessions.
The print above the bed was an image I found online that I had printed to around an A2 dimension. Me and Rich agreed we needed something above the bed but didn't want any quotes or serious paintings etc. We wanted something abstract, cheeky or even messy looking so contemplated giving André paints to get arty.
The bedding is courtesy of Next and is absolutely heavenly to sleep on, the 400 Thread Count Egyptian Cotton Bed Set is pure white with grey satin stitched embroidery. The 3 pillows also from Next compliment the texture and tone of the bed frame which I covered with grey canvas like material, you can see that DIY here.
At the vanity area I wanted an unfussy station and stool with no attached mirror or beveled type edges. Instead I added a mirror in the same height dimensions as the frame above the bed to create uniformity and pull the eye across towards the window creating the feel of space. Inside the vanity I keep all my daily products, the things in here are my must haves and my absolute go tos, 1. allowing me to get ready quicker and 2, reducing the unnecessary clutter than my old vanity once housed.
Again we used complimenting yet contrasting textures, the natural feel of the faux fur rug and cushion contrasted the boxy shapes around the room.I also created marble effect coasters with old round plastic ones covered in marble print vinyl.
Inside the wardrobes we each have a rail, 2 large cage drawers and 2 shoe shelves, one of which pulls out for ease of use. We have reduced our clothing and store seasonally. All the thick coats and sweaters are in clear suit bags on rails and boxes in the loft. Every few months we have a mass clearout and donate to charity. We're currently with Sue Ryder along with a few others and it's great to receive letters about how much our clothes have raised for them. I think more places should do this as it encourages you to donate more!
My wardrobe keeps my latest obsessions (until they've been well used) and staples. The things I go to time and time again that are seasonless. It stops the hoarding and creates a stress free morning, trust me as a mother of 1, soon to be 2 I have had my fair share of stressful mornings so know anything that makes life easier is worth downsizing for.
Incase you're wondering, we don't really keep much under the bed. I hate that looming feeling of mess that's hidden so instead we have clear vacuum bags that keeps our bed linen in and a couple of weekend bags.
If we had a bigger house the decor would be different for sure, I do like drama and 1930's plushness however in small spaces it can create feel overwhelming and for me a feeling of claustrophobia so I think when it comes to decor it's best to mix personal preference with the feeling an area creates.
The best tip I can give is to create a moodboard, always.
What's your decor style?
Shop Copper Lamp Inspiration