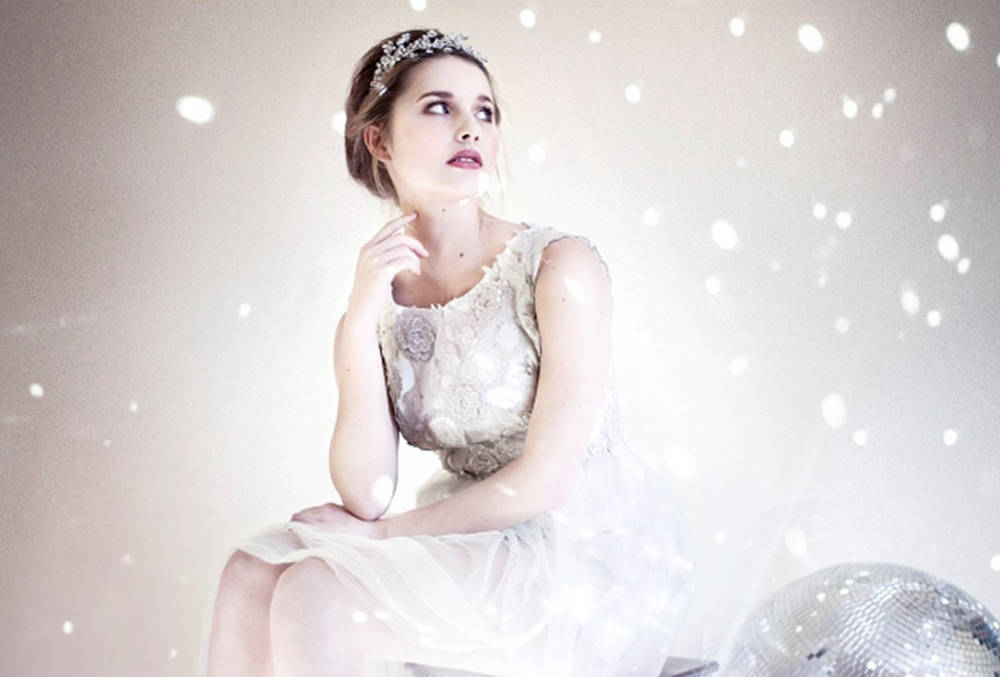 Image – Georgia Claire Tyrie – Make-up Me
So then, where to begin. I wasn't sure I was going to blog much during my time off as I was really excited to switch off but I found myself a little lost when Andre was occupying himself with lego and Rich was watching football.
I'm not used to doing nothing and I'm not good at relaxing but I've been trying…
So 2015 has taught me a lot, it started incredibly and has ended with a grief that has left me helpless for my friend. Both work and life have taught me valuable things, there's no good luck, it's hard work and most importantly work to live, don't live to work.
I wanted to re-cap to look back over this year,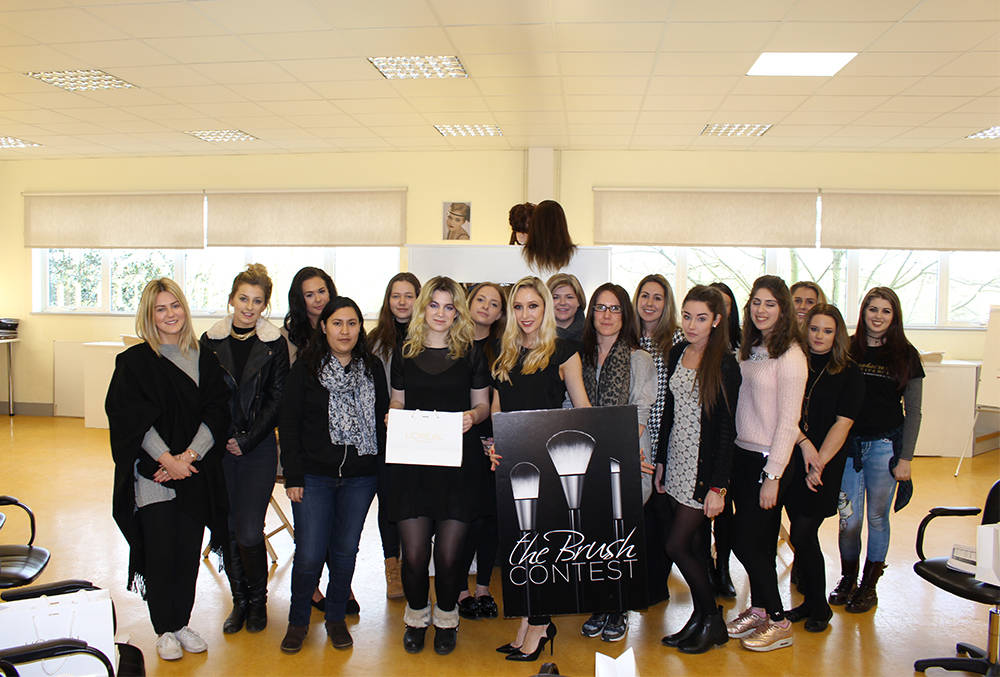 January
What a month!
It started with an award at the Johnson & Johnson skincare awards for Best Established Blogger runner up. A night that celebrates the beauty industry with some of the largest publications and online media in the UK. From Elle to Stylist this is a highly recognised event and I'm proud that blogger and bloggers are included amongst such high profile corporations.
I went on tour with L'oreal!
I couldn't quite believe when I was asked but I got to travel the UK and Ireland to inspire makeup students to use their talent to win an incredible opportunity of being a makeup artist to celebrities and return with a huge cash prize.
I'd never spoke to a group of people before and found myself speaking to a room of students and demonstrating a makeup look which was absolutely terrifying. I was so honoured to have been asked that I didn't mention to the girls at L'Oreal I hadn't any practice at public speaking. I just jumped in with my heart rate hitting the roof and hoped for the best.
THIS TAUGHT ME THAT YOU CAN!
January was also the month I added to my office equipment by purchasing a MacBook Air. I can't describe in words how I was feeling as it was just overwhelming. I went into this full time last year after starting YouTube in 2009. This year was when the I truly saw the fruits of my labour and it was an emotional time.
THIS TAUGHT ME PERSEVERANCE PAYS!
February
After blogging my outfit posts a while they were starting to gain motion and fashion PR were noticing. I was being invited to fashion events instead of just beauty and despite having speaking to a brand for over a year and being overlooked they started taking note and I began working with them.
THIS TAUGHT ME TO NEVER GIVE UP! NO DOESN'T MEAN NEVER!
Hello Dublin!
I love this place. My second time to this city and my first flight of the year. I did the second date of the tour in Ireland and had an incredible time. The hospitality of the Irish people was incredible. I love the energy and professionalism of everyone I met. I was certainly inspired. I was told at this event I'd be speaking to around 10 people. Turned out to be around 30-40 (which you can't see). They asked me so many questions regarding YouTube and as they took notes I started thinking "are they really interested in my little stats?" but hey almost 60,000 is not a small number. Thats 4 times the WWE arena which is huge!
I also travelled to Scotland (one of my favourite Countries) and London again for the masterclasses, each time gaining more confidence and appreciating my job.
THIS TAUGHT ME TO STOP BEING SELF DEPRECATING AND ENJOY EVERY MINUTE!
March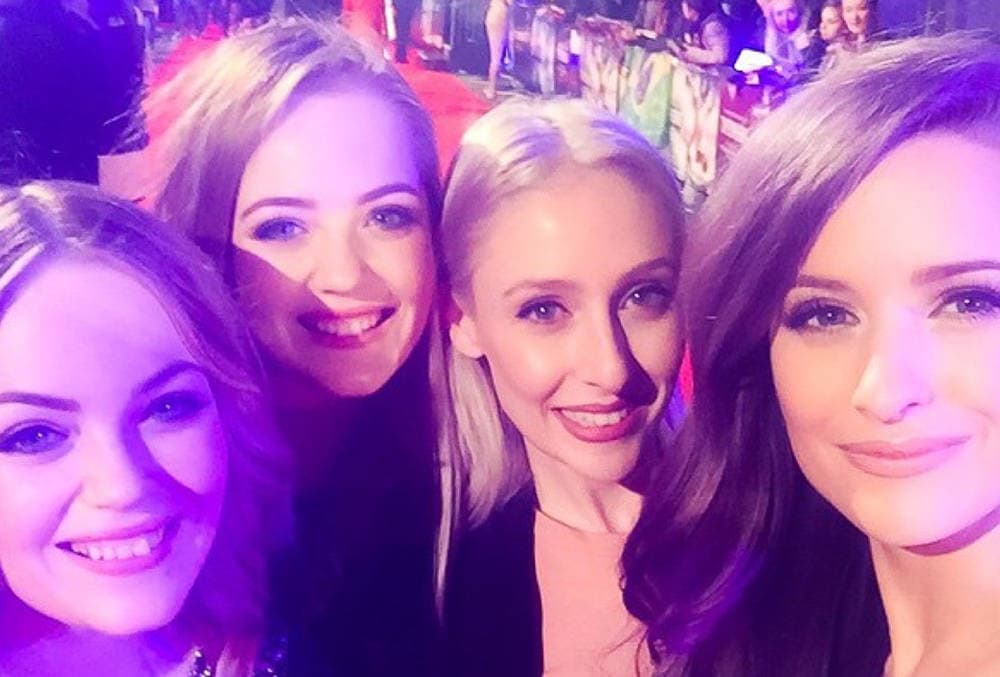 I began working with more fashion brands and became close to a PR I'd now call a friend. It's amazing who you can bond with by sharing a similar passion and energy. I also started being contacted by prestigious brands and I collaborated with Creme de La Mer. This was such an honour as I felt like my blog was starting to be taking seriously and appreciated by large brands.
This is the month I decided to go grey before the craze in the UK. I bleached my full head which I'd never done before and went for an icy look. It was a mega change but one I felt helped my confidence.
THIS TAUGHT ME, GO FOR IT!
A huge highlight this month was walking the red carpet for the World Premier of Insurgent. I was incredibly nervous and so unbeliviebly stressed that I almost didn't go. My train was delayed then there was tube issues and I had to tackle a busy Oxford Street with my huge suitcase. I had 40 minutes to get ready for that Premier and felt like I looked a mess but put on a smile and got on with it.
Looking at my YouTube I was thinking of ways I could help young girls or boys who had no parental guidance to ask personal beauty questions as I myself was very shy, so although I had my mother I couldn't ask her questions like how to shave properly. I decided to make a video thinking it may be seen by a few but it was very well received and currently has 262,000 views and counting followed by some of the most heartfelt messages.
To top this month off I interviewed the very beautiful Michelle Keegan. An opportunity I will not forget. It's the very first time I went into a job and didn't have an ounce of nervousness. I prepared questions and we chatted like friends. It was a fantastic experience that I want to thank Garnier for.
THIS MONTH TAUGHT ME ROLL WITH IT, DO IT, AND ENJOY IT!
April
I really started concentrating on my images and began taking better outfit pictures and also improving my beauty posts. I had more trips back and forth from London and hired out an apartment in Jesmond to film for ASDA's channel Mums Eye View. I began to look at all my production differently and constantly strived to improve on my last post or video.
THIS TAUGHT ME TO LOOK AT MY BRAND DIFFERENTLY
May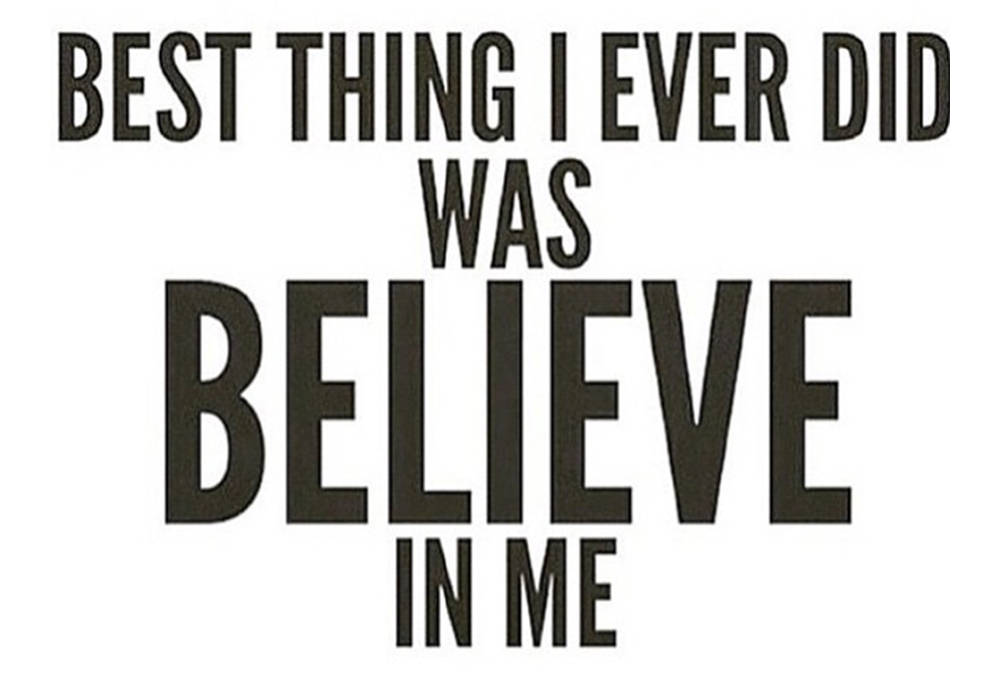 The month I hit 50,000 after YouTube had that humongous clear out and wiped thousands of inactive accounts. I dropped to 35,000 and was so disheartened so this milestone meant a great deal to me. I'm incredibly thankful for all the support from my subscribers old and new.
THIS MONTH TAUGHT ME IF YOU LOVE WHAT YOU DO IT WILL SUCCEED EVENTUALLY
June
I started improving my diet even more and began writing some healthy recipes for my blog which were incredibly popular. The 2 ingredient protein pancake and eggs in purgatory were a huge hit.
I also attended many events but once that stood out was an overnight stay and 3 course meal at the boutique inn called The Plough Alnwick. Only 6 editors were invited, two of us being bloggers and others from well know publications in the North. I chatted to one editor the following morning and we gained a huge amount of respect for each others job. Even though both similar they each come with their own pressures and it's good to understand that.
THIS MONTH I LEARNT TO TRY NEW THINGS!
July
This month I collaborated with one of the brands I have loved since I lived at home. When La Redoute contacted me to style 5 days of outfits I was honoured and over the moon. If you had said this would happened when I was 21 I wouldn't have believed you!
THIS TAUGHT ME  YOU NEVER KNOW WHAT THE FUTURE HOLDS!
August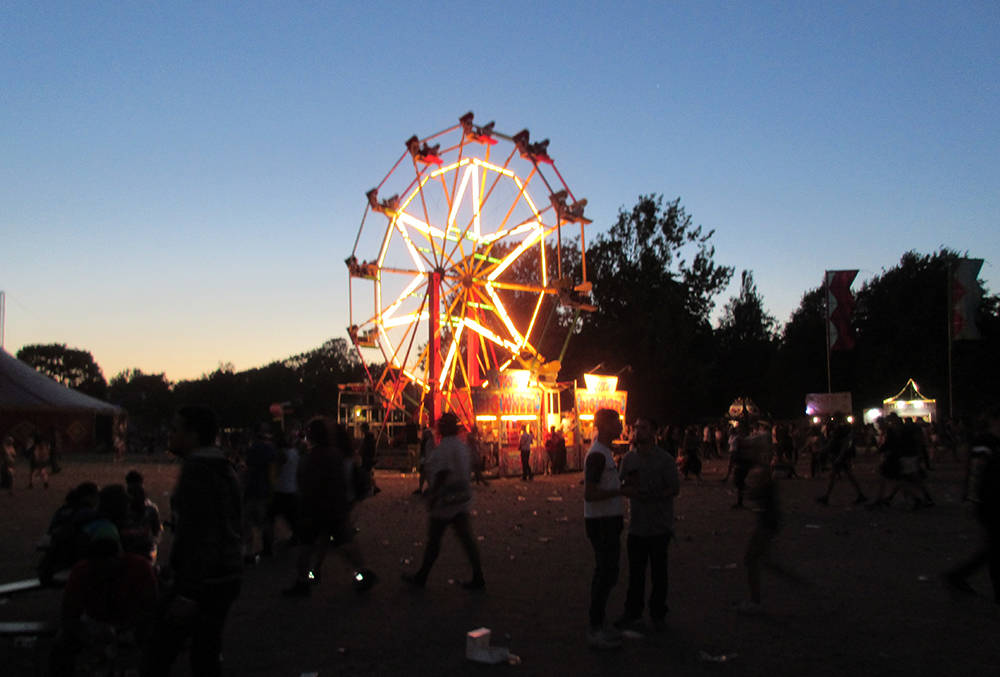 A truly special month, I had said to Richard how I'd never been to a festival and it was on my to-do list. This month I not only got to go to a festival but I got to enjoy it with so many incredible women. I had the biggest laugh with the girls at Pegasus and finally met Gracie and Zoe. I had one of the best times of my life and hope to do it again, so thank you for this memory to all who were there!
I also attended the InTheStyleUk event where I shared cocktails with the infectiously funny twins Lucy and Lydia and beautiful Rupinder. It's also the night I met the wonderful soul that is Em Ford. She's humble, talented and stunning. Lot's of love for that girl!
THIS MONTH I LEARNT THAT HARD WORK SHOWS!
September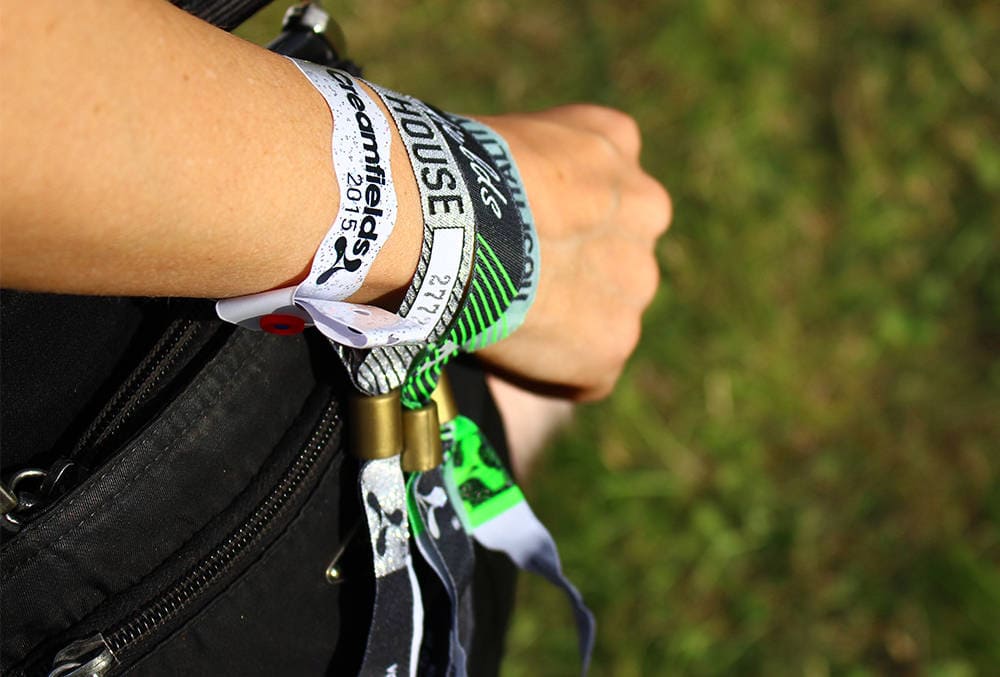 Another festival – Creamfields, this time even bigger and despite a little hiccup it was one of the most memorable times me and Rich have shared together. For 3 days we danced, ate and drank. Something we missed out on as I had our son early in our relationship. Now was our time to catch up on being a little selfish, staying up late and not having little man waking us up.
I also got to work with one of my favourite online stores ASOS and even more fashion brands including Little Mistress and NIKE.
Another unforgettable moment was shooting for Red magazine. The advertorial for Superdrug's B range meant I got to travel to London to a beautiful location and work with some very inspiring women. On the way down I suffered with a terrible migraine and turned up with a colleague I had met at King's Cross looking lovely, whilst I had no makeup, glasses on, comfy clothes and a stotting headache. I sipped water and admired the decor whilst the other girls got glammed and their photos taken. Thankfully by the time mine was due to be taken I felt a little better and put on a poker face.
That evening I had planned to meet Em for an event and go for food. She didn't know this but by this point I was so ill and on the bathroom floor with a cold flannel on my head. I couldn't let her down as I was already late so by some kind of magical force I put a little makeup on over the very natural look applied for the shoot and got dressed. The event was watching Breakfast at Tiffanys in a cinema with Next,  I thought this is going to be delightful for my head (insert sarcasm) but you know what I left feeling so much better. I think the relaxing and eating salty popcorn helped. So much so that we grabbed a pizza at Pizza East in Shoreditch afterwards where we chatted for hours. It went from being packed, forcing us to eat at the bar to us being one of  only few left.
This month I also spent the evening with fellow Northern beauties Em (Sheldon) Kayleigh and Lauren. All very positive, hard-working women that leave you feeling inspired. They're such kind girls who all super supportive!
THIS MONTH I LEARNT TO RELAX AND ENJOY EVERY SINGLE MOMENT!
October
Not so much happened in terms of travelling or brand collaboration however I did work on my content and saw an increase. I filmed an Autumn Lookbook which gained a lot of views in a short space of time in terms of my usual stats and gained the attention of brands which lead to work down the line.
THIS MONTH TAUGHT ME THERE'S ALWAYS ROOM TO IMPROVE!
November
This month I got to work with Very, Goldsmiths and Warburtons.
To create content for brands is something I throughly enjoy and makes me continue to strive to better myself. I'm always humbled when a brand chooses to work with me as there it's a very saturated career.
I was also asked to speak on panel at a YouTube creator event. Something I hesitated at initially but so glad I did. I was a great experience and allowed me to meet some incredible people, one Chyaz who is one of the most genuine girls I have ever met. She's an absolute doll.
THIS MONTH I LEARNT TO JUST KEEP GOING!
December
Finishing off the year I had my last trip to London. I had a magical experience at the Garnier Christmas dinner and went to show support for Louise at her Sprinkle of Glitter Diary launch.
My last meeting left me on a high by sitting with a PR I have been speaking to for a while but hadn't met before. After talking beauty and ideas for 2 hours I headed home full of inspiration and plans for the year ahead. I'm so appreciative I get to meet people who can inspire in such a way and make you feel welcome despite living so far away.
THIS MONTH I LEANRT TO SURROUND MYSELF WITH MORE INSPIRING PEOPLE
This is my time to say thank you for supporting, for the kindness and for the love. I appreciate it all and none goes unnoticed. Here's to 2016 and I wish you all a healthy, happy, prosperous future. xxx