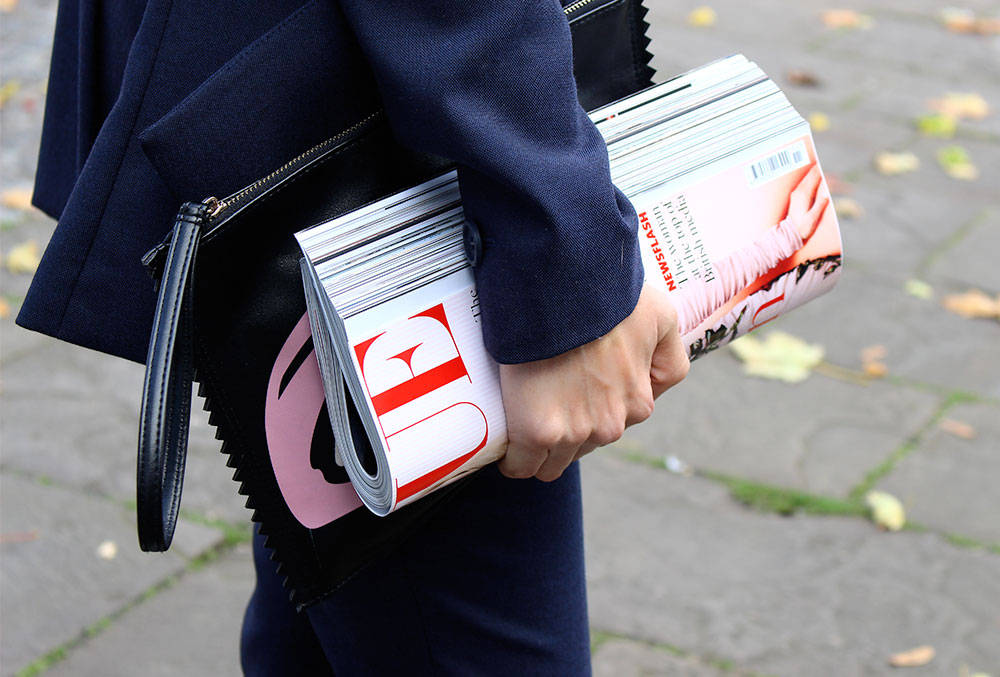 Some days you just want to put on a double breasted suit and go for a cup of tea…
Words I'm sure my Grandad would have said, but sadly he is no longer here for me to ask if he did or his thoughts on my ensemble. I'm not too sure what he'd make of a suit with trainers combo, complete with a Mickey Mouse t-shirt mind!
I grew up being a tom boy, slow in development with liquorice lace like limbs. As the years went by I was sure I'd grow taller, hopefully blossom but no, a tom boy I stayed, so I embraced it. I was 17 when I started wearing makeup properly, before that I assumed concealer on bare skin would be sufficient to cover my teen acne and look undetectable. No. It was bad. If you want to cover acne I suggest a base of some kind AND concealer. I literally had no clue.
However here I am, 32 years of age, a professional makeup artist and qualified beauty therapist, with filled out limbs and a passion for styling. I may have improved my makeup skills but a girly girl I am not. I hate perfectly coiffed hair unless it's an occasion or it's to contrast a very undone look. I like to sleep with my hair wet and clip the top so I avoid flat top syndrome and gain an uneven kink in the ends.
The suit is a recent number from NEXT, a store I'm becoming more and more impressed with. See the fabulous faux fur coat in my post here. I like the practicality and versatility of separates, I will wear each on their own to create completely different outfits but also like the fact there's an element of tailoring in each look.
For this outfit I wanted to add a touch of sporty with a sprinkle of 80s by using the t-shirt. A suit can immediately make you look more mature or (depending on the suit) bland so it's good to add some interesting twists with accessories and other garments.
In some other none related news, I took these photos outside a coffee shop in the very beautiful and very BUSY Tynemouth without worrying every 3 seconds if someone was looking. Being a bit of a reserved sorta gal it was hard trying not to look like some narcissistic toad without having to explain it's part of your work. I'd still say I was a little shy however I'm getting to the point in my life where I have to decide, do I sweat about some random looking and waste 45 minutes effectively "fannying on" (official terminology right there) or do I just get shit done and use those extra 45 minutes to hang out the washing and hoover?
Not very fashionable but absolutely realistic!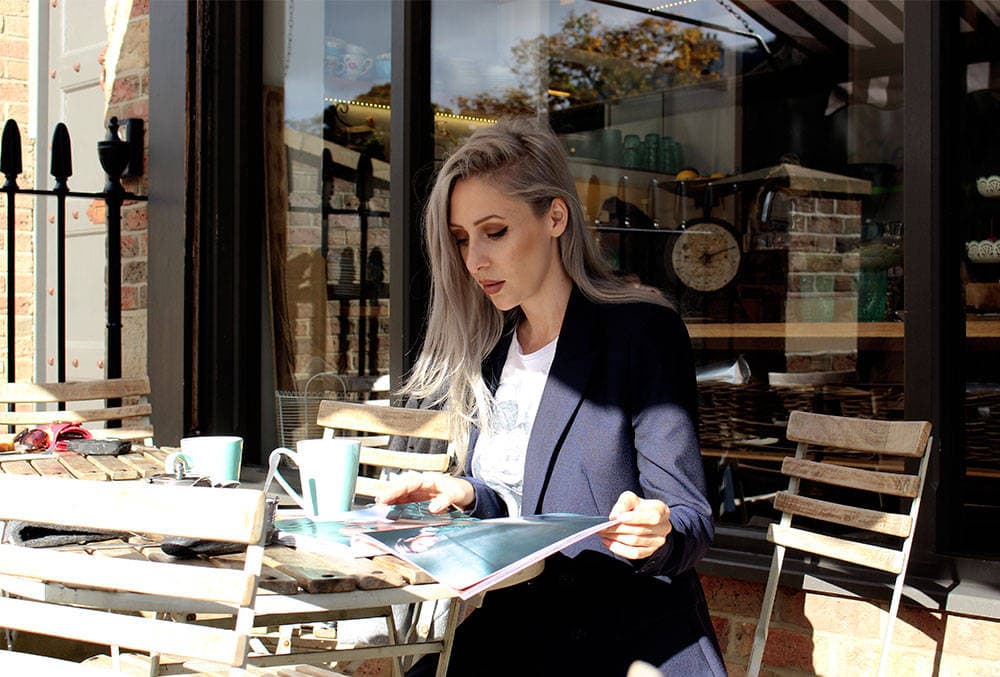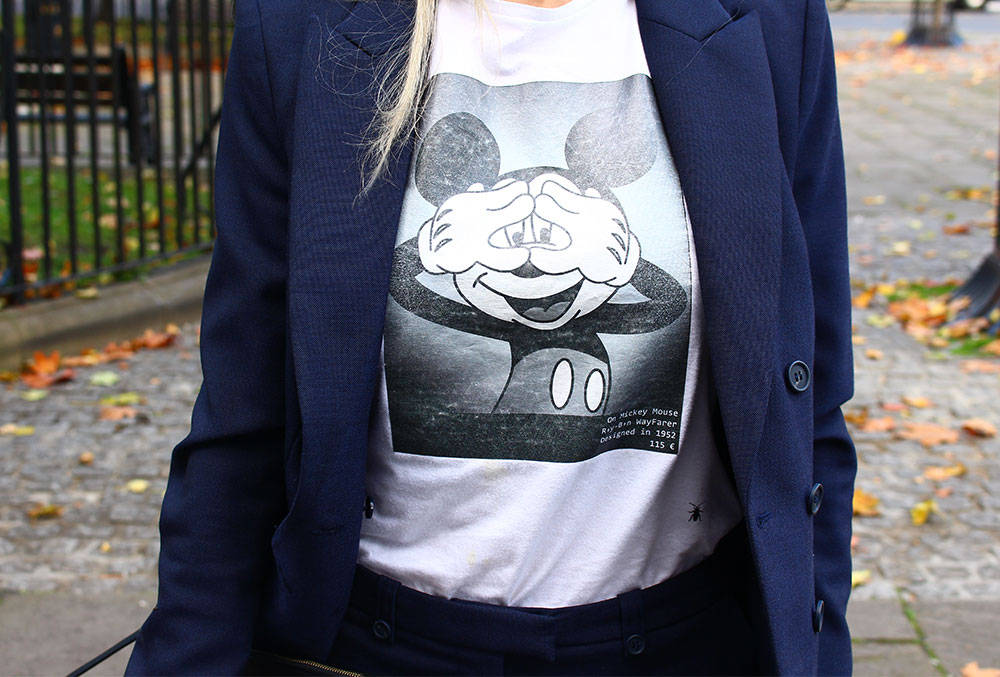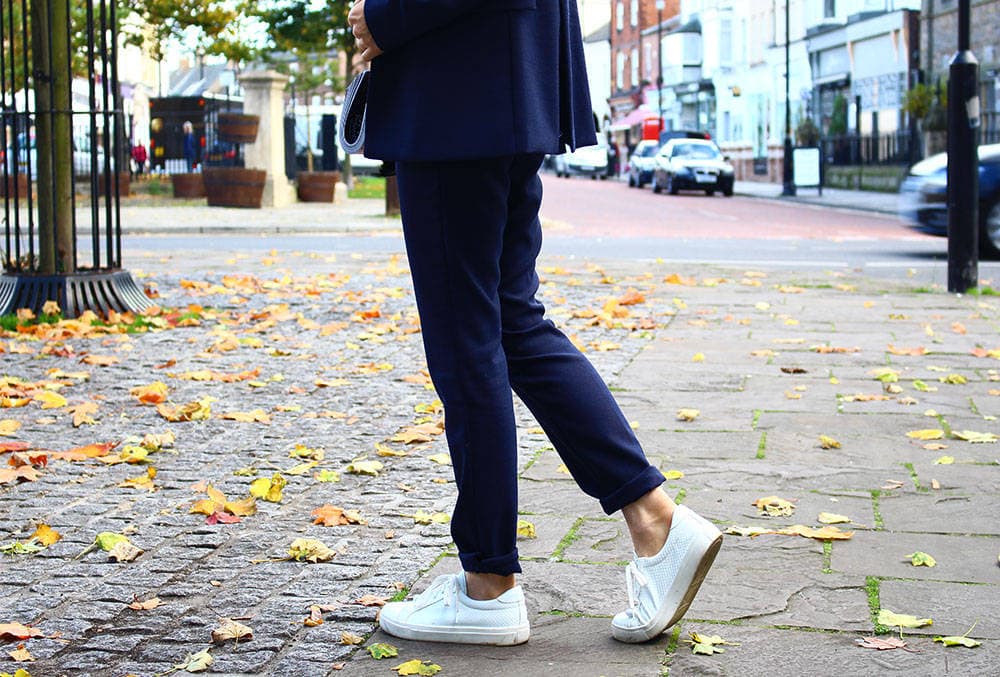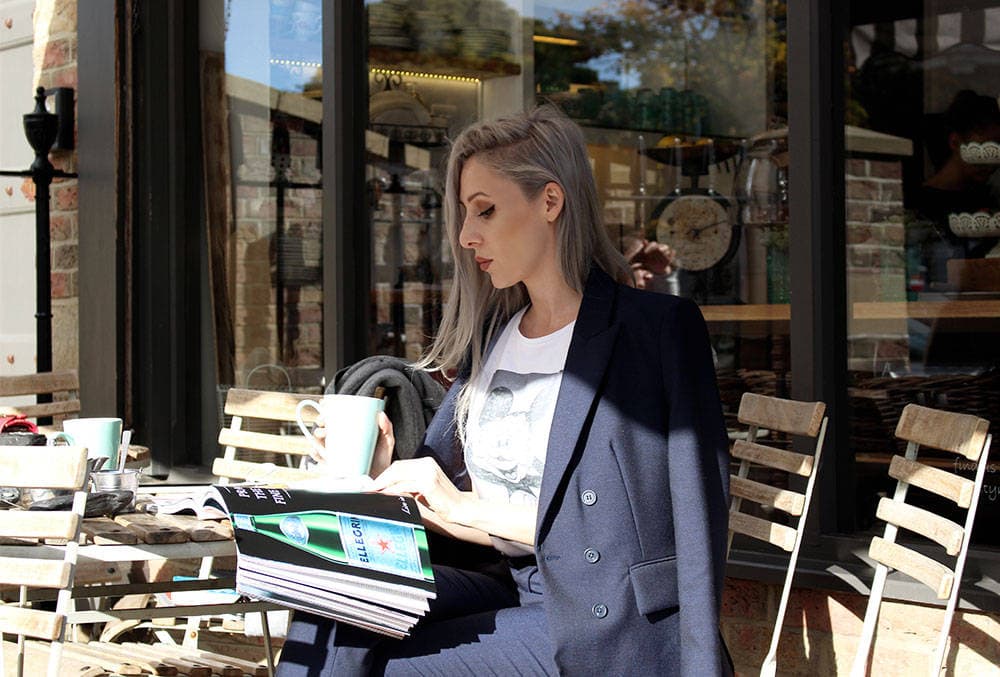 Suit – Next | Trainers – Topshop | Tee – Hype Nothing