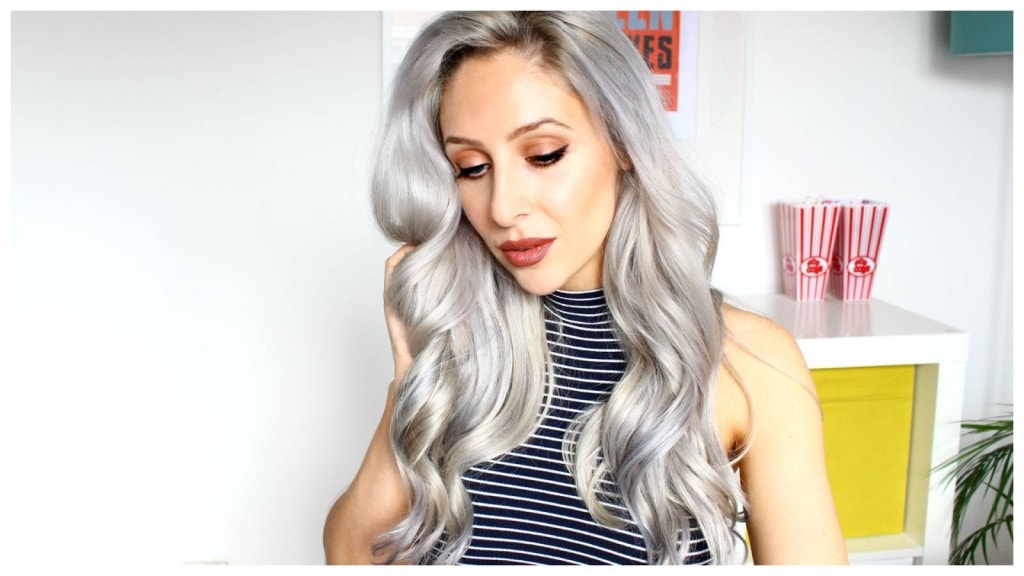 Lot's of requests later and it's finally here, I show you via a tutorial how I apply my hair extensions, which sizes I use first, my tips for keeping them in and hiding them, and how to curl them. The trick to hair extemions is concealing them well and blending them with your natural hair. It's not meant to look like a wig it's meant to look WOW you have thick hair.
So if you have short hair or short layers I wouldn't advise going for 22″ long straight extensions as you WILL see the line of your own hair and it WILL look cheap. Which is annoying as hair extensions are not, so I can't imagine that being your goal. I would ask a hairdresser to keep some length but layer them into your own hair slightly so when they're curled it looks natural. If I wore these straight you'd be able to see where my real hair is, more so as it's all one length. Hence why I wave them.
Watch the tutorial below to see how to achieve this look
Make sure you watch for my special discount code for the hair extensions!