It's quite incredible how many times someone will say "you're wearing black? on a day like this?" when the sun's out. I mean alright calm down, who made you garment colour police?
I'll wear black any day but I think the materials make a difference, the long side split t shirt was a good choice to keep relatively cool. The material is very light and allows air to circulate the body, this is certainly one of those purchases that is season-less so I will wear it all year round.
The trousers, now they weren't the best idea, I didn't realise the strength on the sun until I was out and oh wow, I almost ended my day like the scene with Ross from F R I E N D S. Thankfully I wasn't out in the blistering heat long but if I were to swap I would have worn my denim short perhaps.
To inject some life without looking like some 90s neon revival (you see it every Summer) I went for a techni-colour dream shoe, or sandal rather. These Valentino 1973 Rockstud Gladiator Sandal are the perfect addition to a block colour outfit. I've heard everyone say how uncomfortable Valentino's are and honestly these were ok. Being so colourful with lots going on they run the danger of looking too fussy if worn with other colourful pieces of clothing so a used palette or denim work best in my opinion.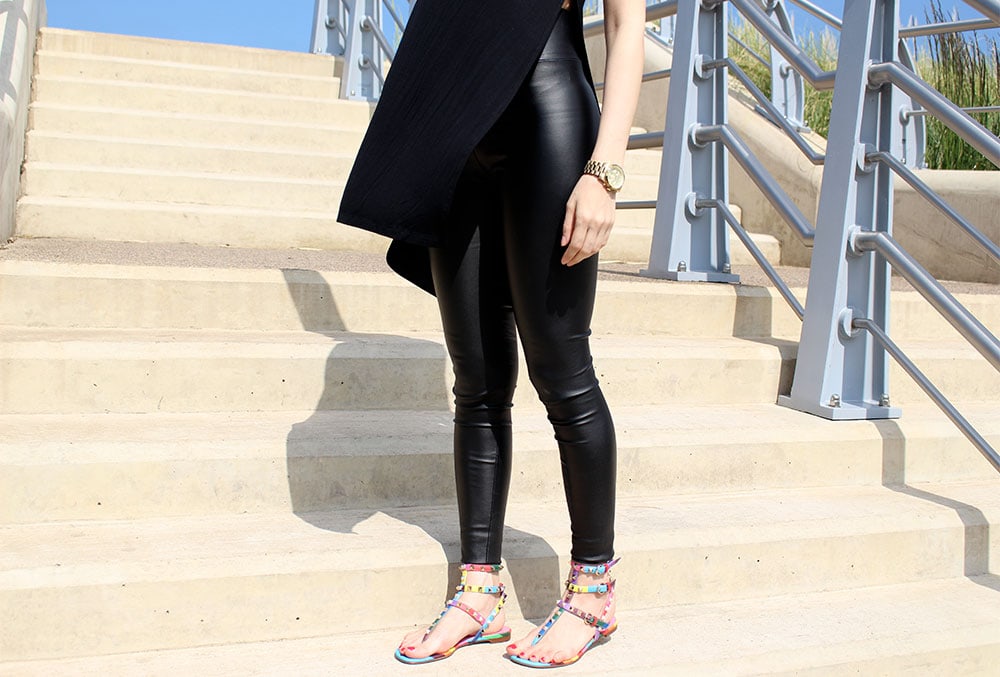 SHOP THE POST