The French seem to have it down when it comes to dressing, that undeniably effortless style that oozes confidence, personality and edge. That nonchalant approach that some how feels well thought out and meticulously planned.
I was challenged by La Redoute to style 5 essential items (as voted for by French fashionistas) into interchangeable outfits over 5 days. Accepting the challenge I took the key pieces which, I would regard as wardrobe essentials myself, and created a lookbook of outfits I'd wear for various occasions from meetings to events and social gatherings.
The 5 French style essentials are the ballet pump, denim jeans, suit jacket, the LDB and white shirt.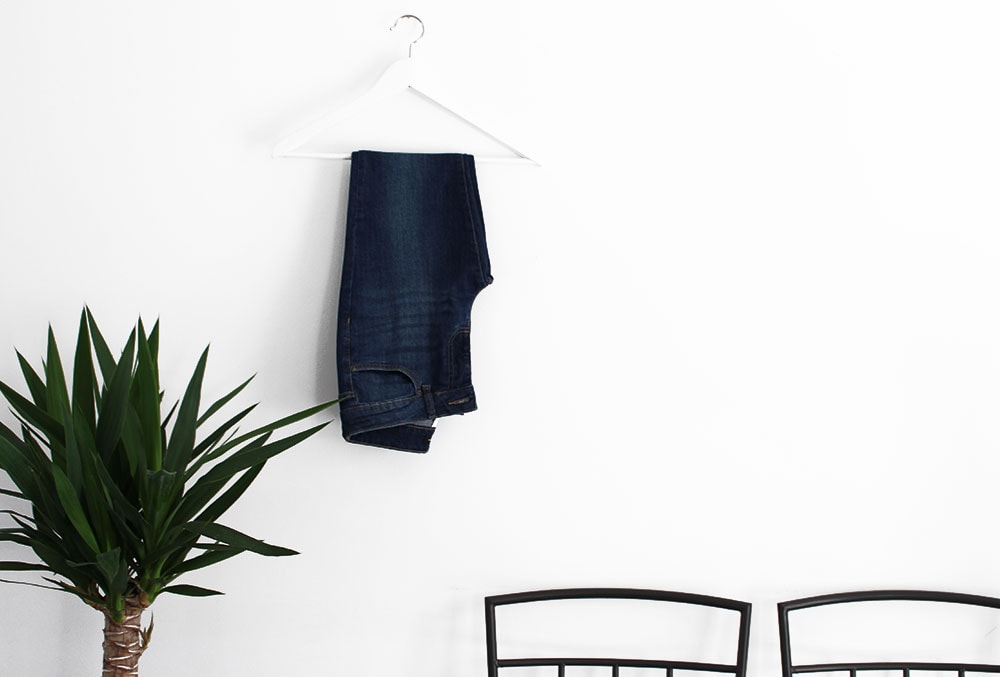 Monday – The Meeting
Pair the classic LBD with a smart coat and heels and you're ready to take the day head on. It's my business mode attire that is formal yet interchangeable.The dress is sleeveless which is perfect for layering, as you are kept cool in the Summer then have the option to layer with polo neck tops and cashmere sweaters in the Winter.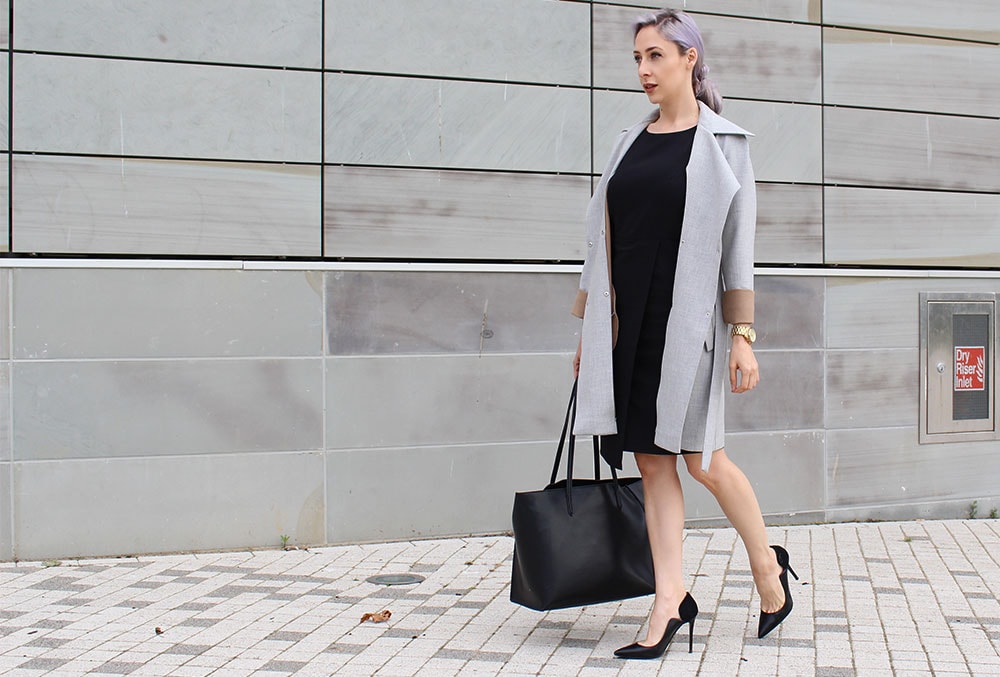 Wearing Laura Clement Sleeveless dress
Tuesday – The Brunch Date 
Combining tailoring from the jacket with the casual styling from the jeans you can create a relaxed outfit that still looks polished.Dark wash denim is the ideal choice when looking for smart jeans and the skinny fit compliments the fitted blazer perfectly.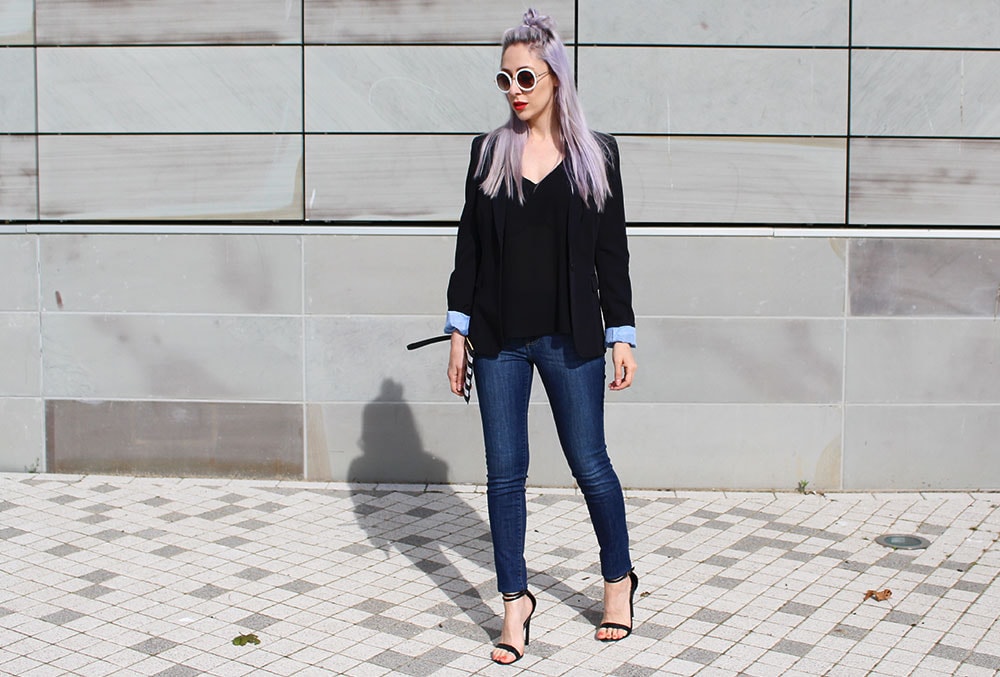 Wearing – La Redoute skinny jeans | La Redoute long fitted jacket 
Wednesday – The Event
The LBD is reborn into a more fashionable outfit by creating the illusion of a  completely different item of clothing. Worn over faux leather trousers it looks like a longline shirt or sleeveless tux.
Adding flat pumps stops it from looking over done but the style, colour and fit of these are modern and feminine. The pointed toe and patent leather material add a fashionable touch to any outfit.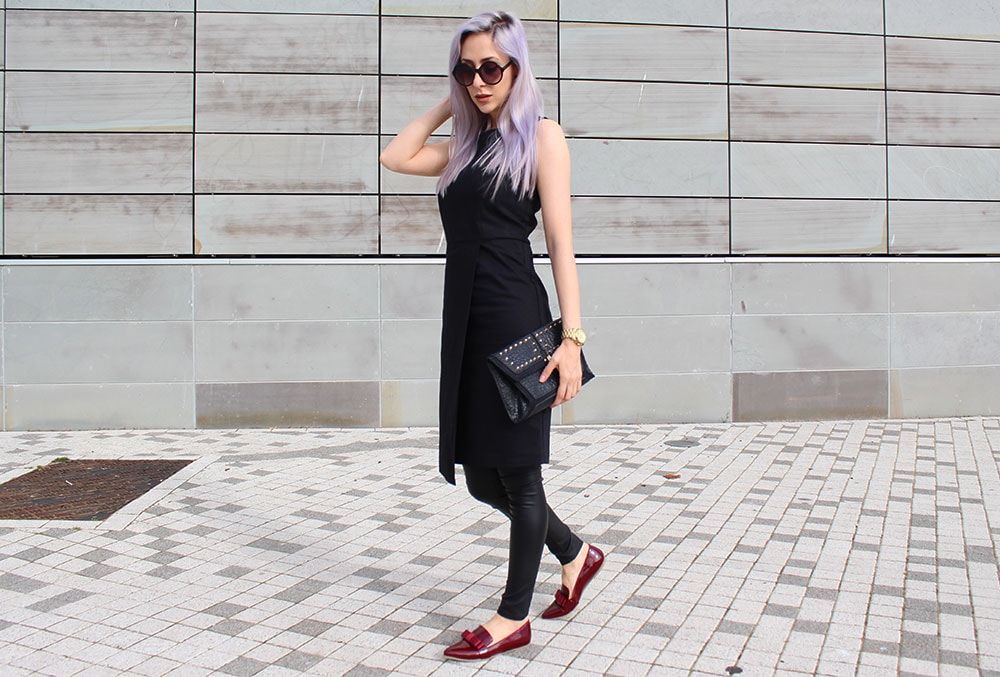 Wearing Laura Clement Sleeveless LBD  | Mademoiselle R burgundy pumps 
Thursday – The School Run
Nothing looks more put together but easy to wear then a simple crisp white shirt, fitted jeans and flat shoes. It looks classic and has a casual yet sophisticated approach, it's a style that will forever be fashionable and très chic.
The Laura Clement shirt is very well tailored with a gold accent button on the collar and concealed buttons in the centre. This minimalism and attention to detail creates a crisp luxe feel thats clean and sharp.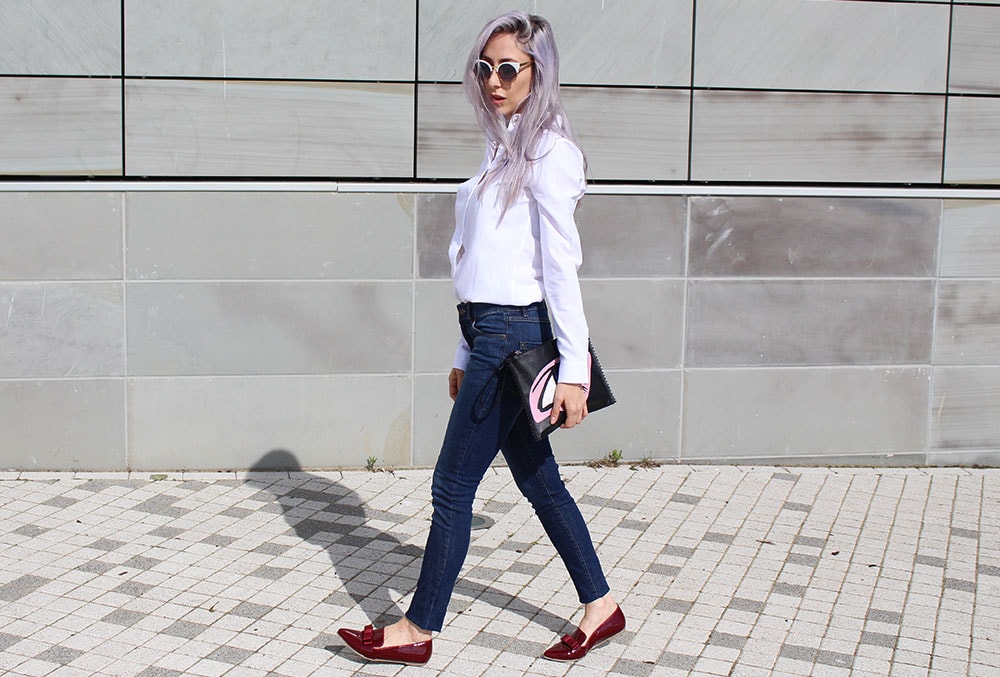 Wearing Laura Clement Oxford Weave Shirt | La Redoute Skinny Jeans  Mademoiselle R pumps 
Friday – The TGIF Feeling
The I want to let my hair down outfit, the I'm bringing my personally outfit.
This is all about you, whether you want to wear a relaxed look or something a little more pulled together it's up to you. I went in the middle, a slogan tee that pretty much says your off duty, the leather mini skirt that projects a little attitude and the tailored jacket that reigns it back in, making it more day, than morning of the night before.
The jacket is an incredibly versatile item of clothing, the simplicity means it can be pretty much worn with anything and pinstripe lining adds extra detail.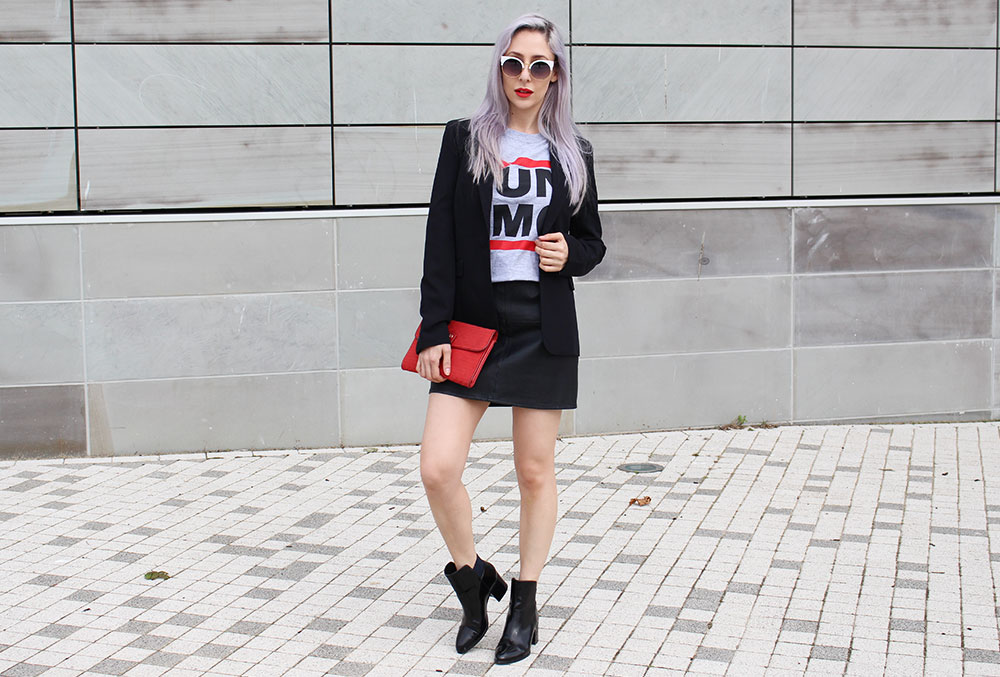 Wearing La Redoute Long Fitted Jacket
I have individual outfit posts coming for some of these looks so make sure you're following via bloglovin' 
Checkout La Redoutes blog to see additional images of the outfits! http://fashionfamily.laredoute.co.uk/capsule-wardrobe-diary-carly-musleh/
*This post has been sponsored by La Redoute. Words, styling and opinions are my own, as always.