I never thought I'd be sat here with a pair of luminous trainers but here we are, I'm slowly but surely coming round to the idea of colourful and jazzy active wear. You should see the fitness clothes haul I have coming, I've totally stepped out of my comfort zone!
These are my first ever pair of free's by Nike and now I understand the hype. I literally bounced around town. They're like heavenly clouds of sheer delight and my feet are VERY happy.
Now, as I'm transitioning into the fluoro scene I needed to tone the whole situation down with noir x3. I'm wearing some nike jogging pants that resemble leggings apparently (by the looks of these pictures). Complete with a vest and faux leather jacket, for that, I'm travelling to LA vibe, well a girl can dream…
P.S this post is not sponsored by Starbucks. And if you're wondering, it was a soy chai tea latte, extra hot, no water. Always.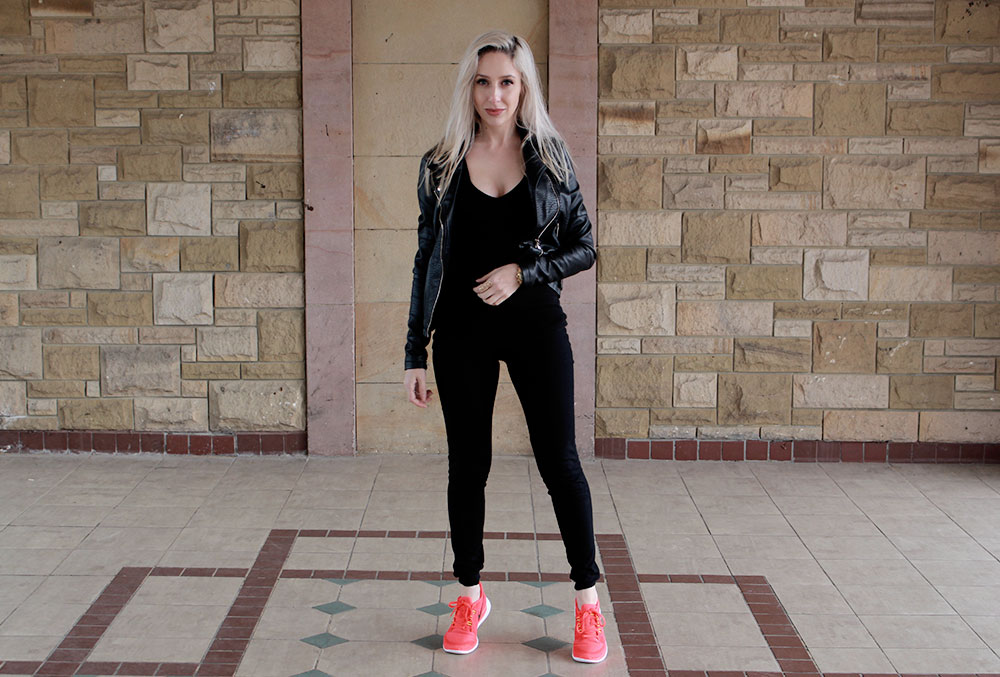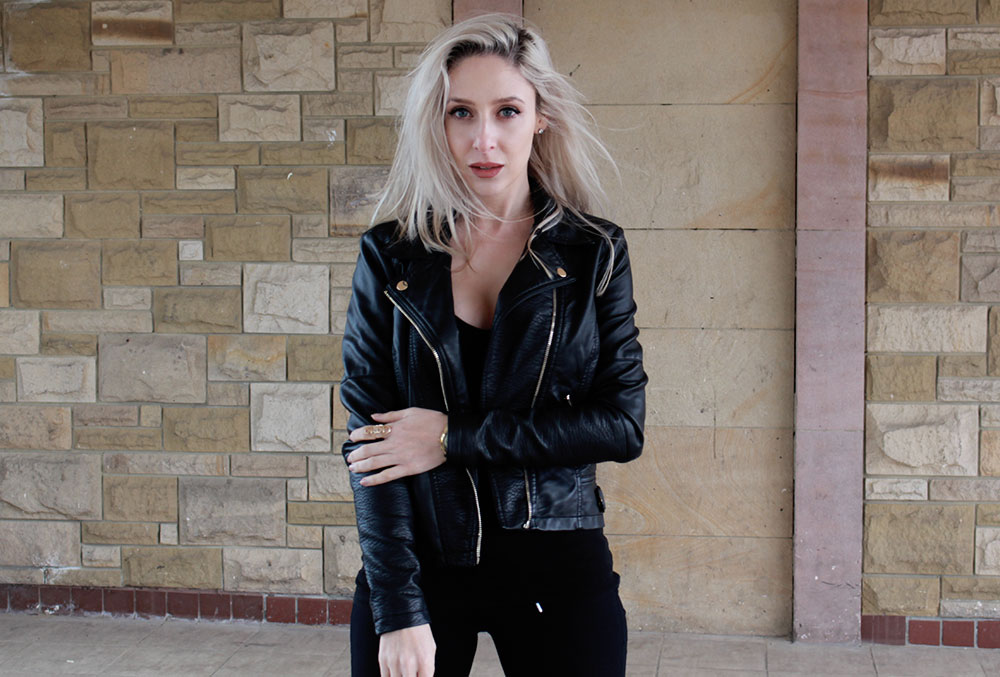 Nike Free 5.0 ASOS, Faux leather jacket – similar here, Nike Skinny Sweat Pants – ASOS  
SHOP THE POST