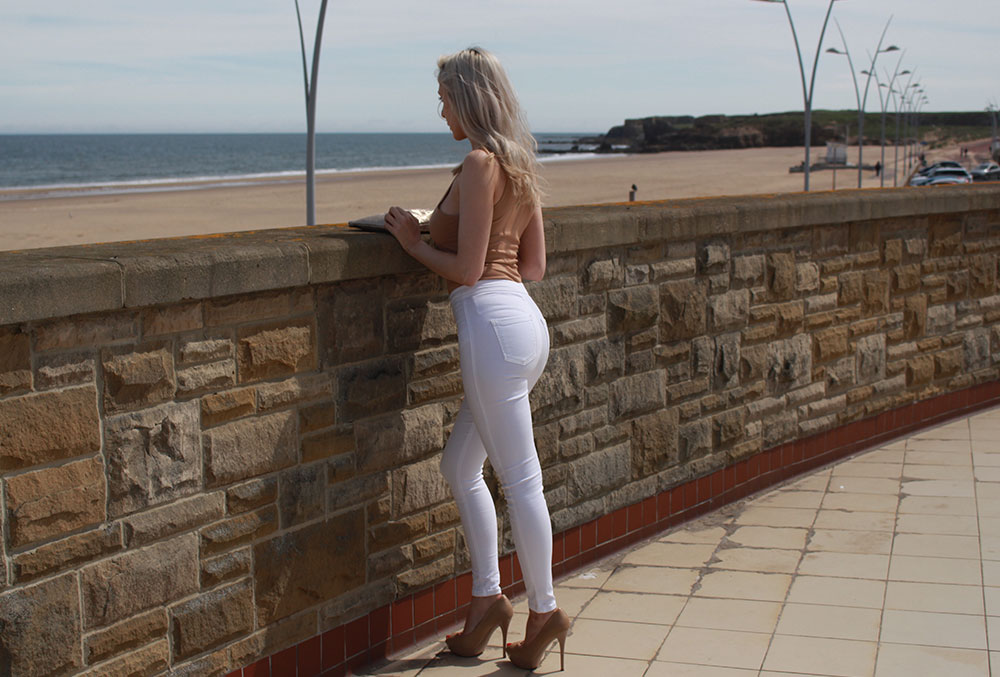 I feel incredibly lucky to be a seaside girl, whenever I'm feeling reflective I can just come down to the beach and look out along the beautiful coast line and far out to sea. It's a great place to come for peace or to do a little jogging on the sand. I used to do a lot of interval sprints and outdoor bodyweight exercises with Rich before we joined the gym.
I've always had a passion for nutrition and fitness. Back in 2002 I became interested in weightlifting and remember pressing my first 102kg. Back then no blogs existed to my knowledge and I had no other females to share my enthusiasm with. I'm so glad there's huge community now for everyone in every walk of life, and now I am finally in a place where I can concentrate more on myself after having Andre and moving into our home. It's given me the chance to get back to what I wanted to achieve many years ago.
As I mentioned on instagram I've put weight on, I've been working really hard in the gym pushing my body to be fitter and stronger than ever and as a result I've gained muscle which has increased my overall weight however, it hasn't changed my dress size as yet. It's just improved the contours of my body within them.
I want to go further into this as I feel the diet industry is misleading people into thinking losing pounds is all that matters and sadly someone recently died in the UK due to diet pills. Food is key but exercises sculpts the figure so when people start to work out and lose some then suddenly plateau or starting gaining a couple they get disheartened, when in fact, your body is probably becoming firmer but you're gaining a little muscle. Plus some take longer than others to see results but the key is to not give up, your body may need a little time to adjust. Sure if you're putting your body in danger, be it over or under weight you will need to check the scales but once you're out of the danger zone it's all about personal preference and how you want to look and feel. There's no ideal. I'll be talking about fitness, food and health more but I feel I'm not qualified to give professional advice so will only show you what I do in the gym and the meals I make and you can decide if it's something you'd like to alter and customise to suit yourself. Lets not let any corporations dictate the IDEAL and lets work to being confident, if you're not already of course.
I appreciate all my readers and viewers and value all of your support, the kindness and strength of some of you really motivates me. x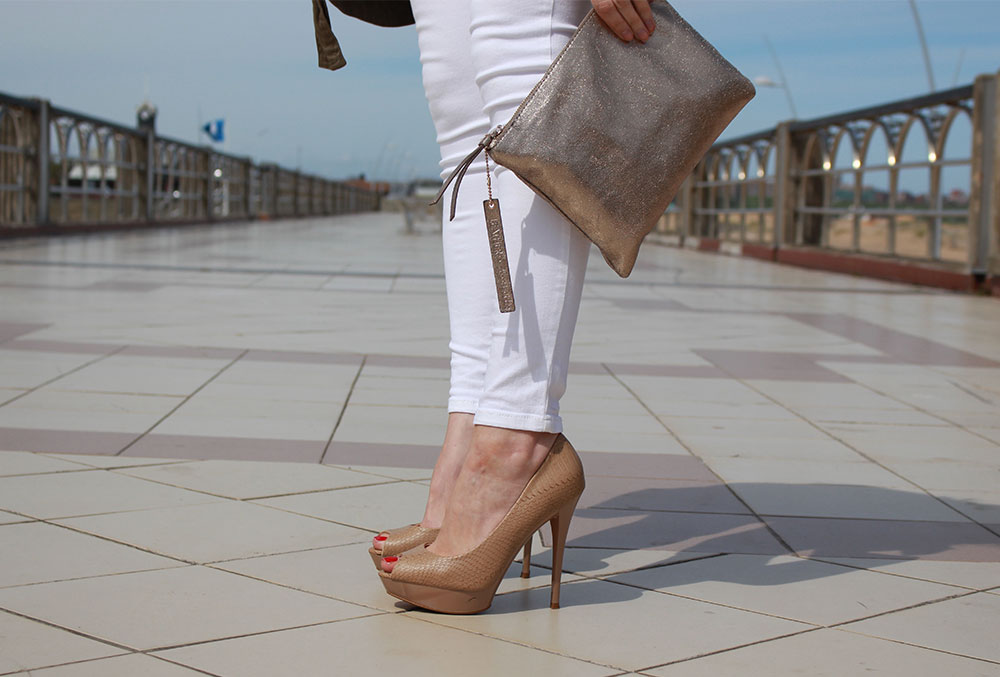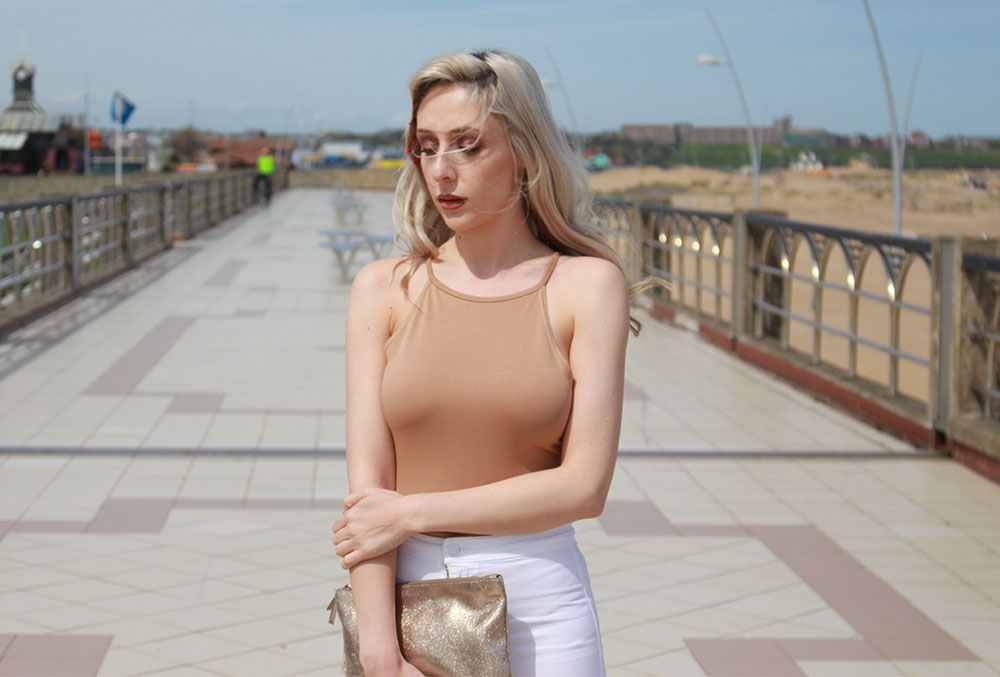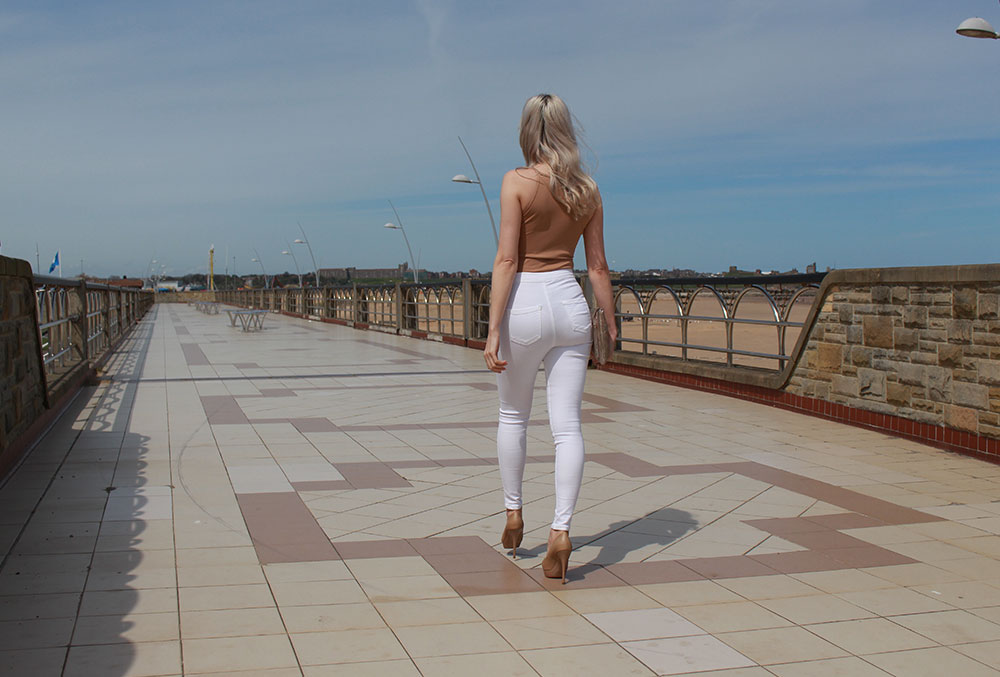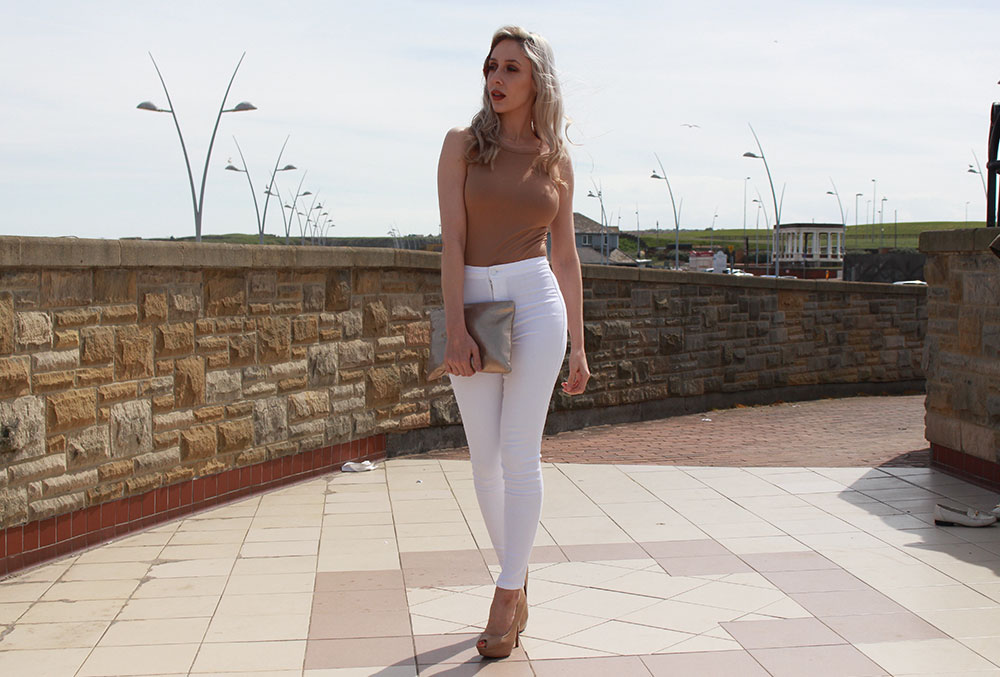 Joni Jeans Topshop | Bodysuit – Missguided | Heels (similar) – Mango | Jacket ( similar) – ASOS
SHOP THE POST