Calling all coffee and cocktail lovers, there's a trend happening in the mixology world and it's a delicious fusion of the two. Curry's and JoeBlogsNetwork invited a selection of bloggers from the North East to take part in a cocktail masterclass at Revolutions Newcastle, and create 3 coffee infused alcoholic beverages for #CoffeewithCurrys
For those not drinking (like myself) or if you're lactose intolerant you can substitute the ingredients for something more suitable.
We all took part in the process making coffee liqueurs, chilled espressos, and Martini espresso's. I nominated myself to take part in a challenge (blame the Aries in me) to pour 3 drinks at once earning me major brownie points at my next house party!
Here's how it's done using 5!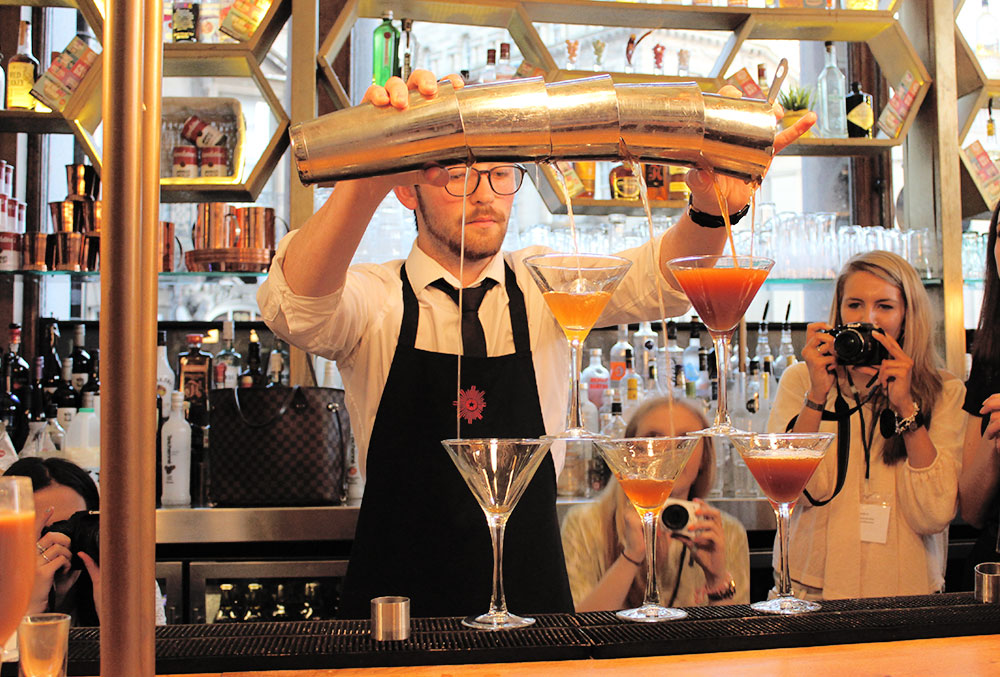 During the night Currys were running competitions to win coffee machines, 2 lucky bloggers walked home with a Nespresso Inissia Coffee Machine and Bosch Tassimo Vivy machines. I already have a KRUPS Dolce Gusto Oblo machine which creates barista worthy lattes, see my post on this machine here.
If you want to see more images of the evening head over to the Currys blog post