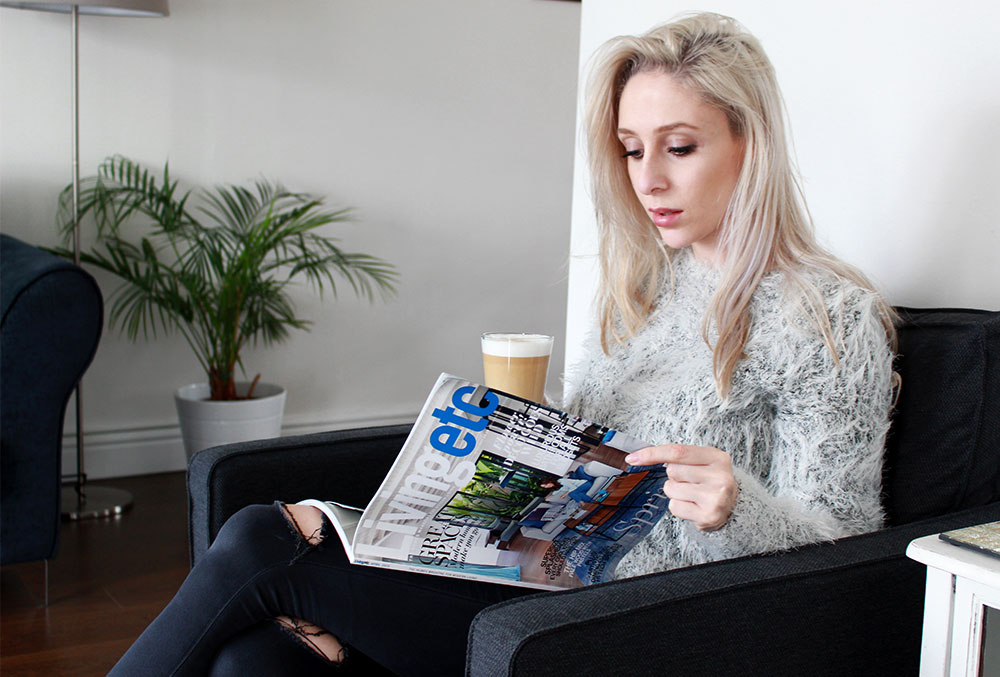 In a society where we are constantly busy, the one thing that brings us together and converse with one another is a good old tea or coffee. I mean, even if you don't drink them it's understandable what 'let's grab a coffee' means. It's short for lets catch up, lets make time for a us.
At a recent event with Dolce Gusto it was all about just that, sitting down and talking over a beverage. Stepping it up a level, they introduced Faizal a local artist who deconstructs conversations and creates new words and sentences in an philosophical and artistic way.
I am in love with the custom print he made for me based on some words I'd used.
I've also started making more time for myself and experimenting with comforting drinks.I made this Latte Macchiato, (my now favourite drink) easily in the Krups Oblo Coffee machine. Now, I'm no barista but I managed to fathom this out in a few moments and I'm now hooked.
Nescafé Dolce Gusto sent me this link if you also fancy yourself a Nescafé Dolce Gusto machine!