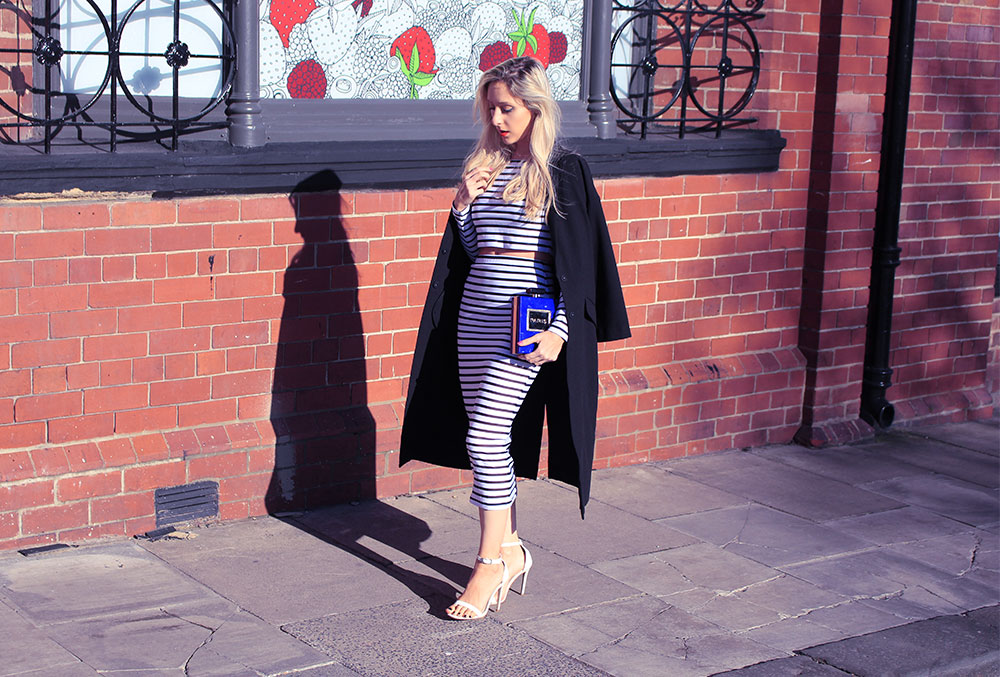 This week has given a little glimpse into what the new season is offering, the sunny albeit cold mornings are filling me with positivity and motivation. It's amazing what the sun can do, being a Spring baby I'm definitely one for bright days and a feeling of fresh new life.
I braved the midriff with this stunning co-ordinate set from Motel Rocks. The cut and sailor stripe is perfect for Spring/ Summer and being separates means you can wear together as I have here or pair with other items in your wardrobe for a mutlitiude of looks. That's why I adore co-ords, you get more than one outfit out of it to suit any time of the year.
Talking about new life earlier, we're working on a few things at the moment and one of them will be announced next week, it's an exciting time and something we've been thinking about for a while. Make sure you're following on Facebook and Twitter to be the first to find out!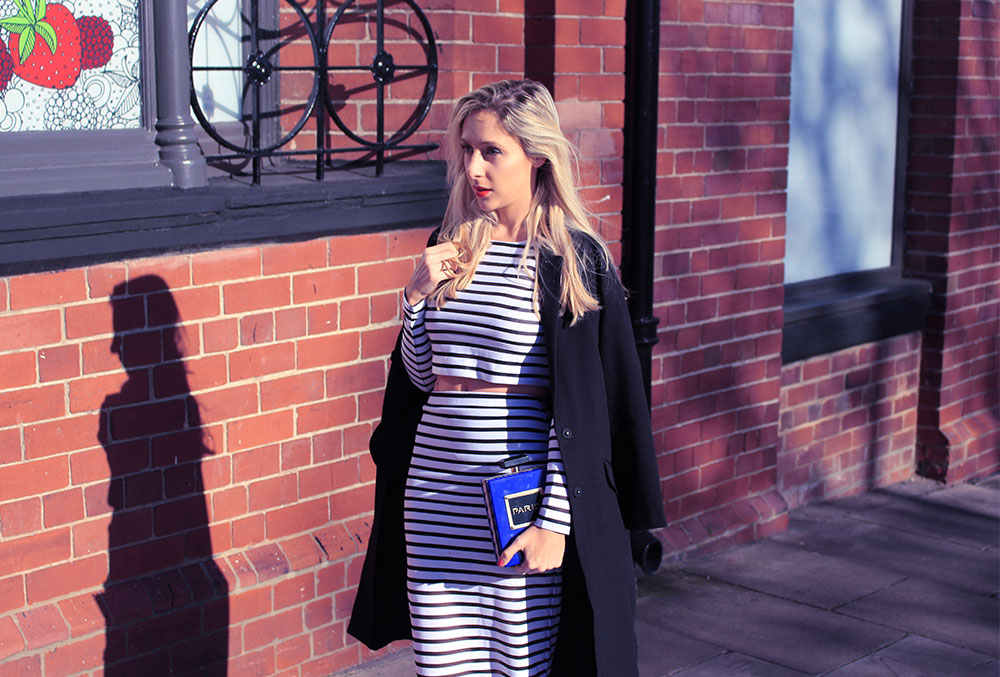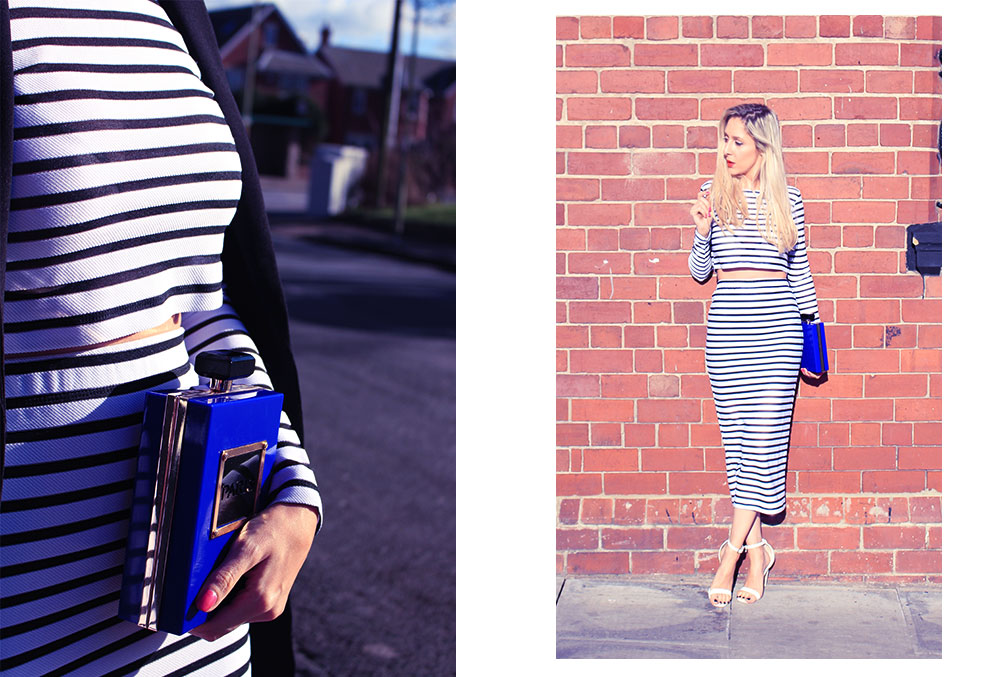 Bonnie top and skirt c/o – Motel
Heels and clutch bag – Missguided