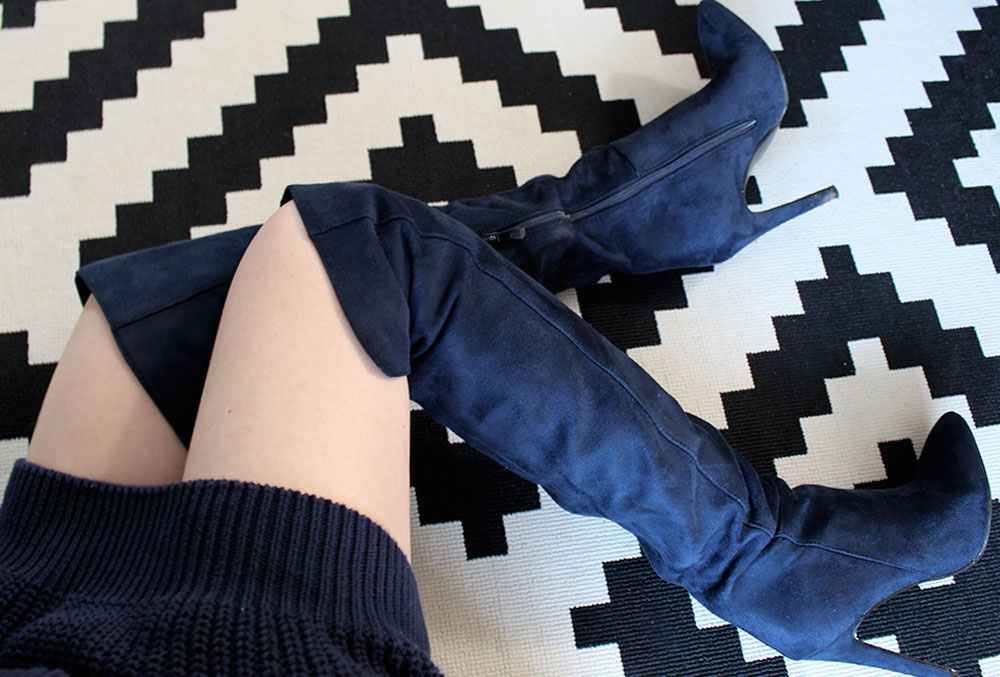 I thought the desire to wear one shade head to toe, or even just navy would have waded by now.No, neither. So here it is a combination of the two, a mixture of fitted and extremely oversized with pin hugging over-the-knee boots by Missguided and an over sized sweater dress from River Island. The dress was purchased 4 years ago right after reading Vogue and seeing a Chloe dress that looked so huge it was borderline ridiculous, of course this made me want it more. The exaggerated silhouette screams Michelin man but showing a hint of leg breaks up the shade and adds a little Beyonce to an otherwise sack of a dress.
The boots are one of my favourite purchases, granted I don't wear them too often as I'm usually doing errands when out, or shooting outfits but when I do I feel comfortable and put together.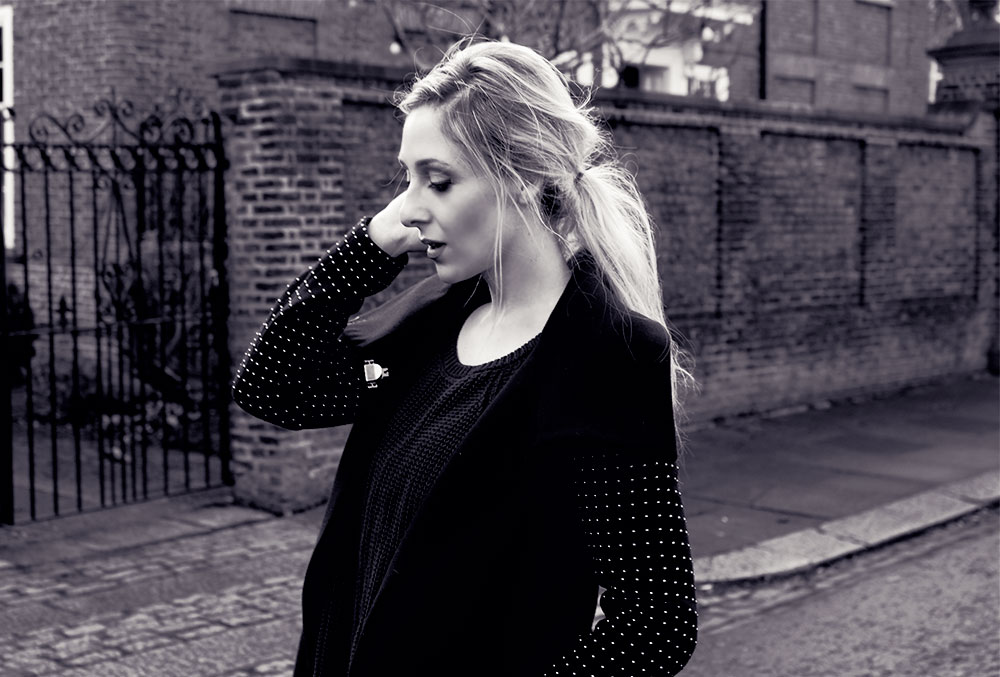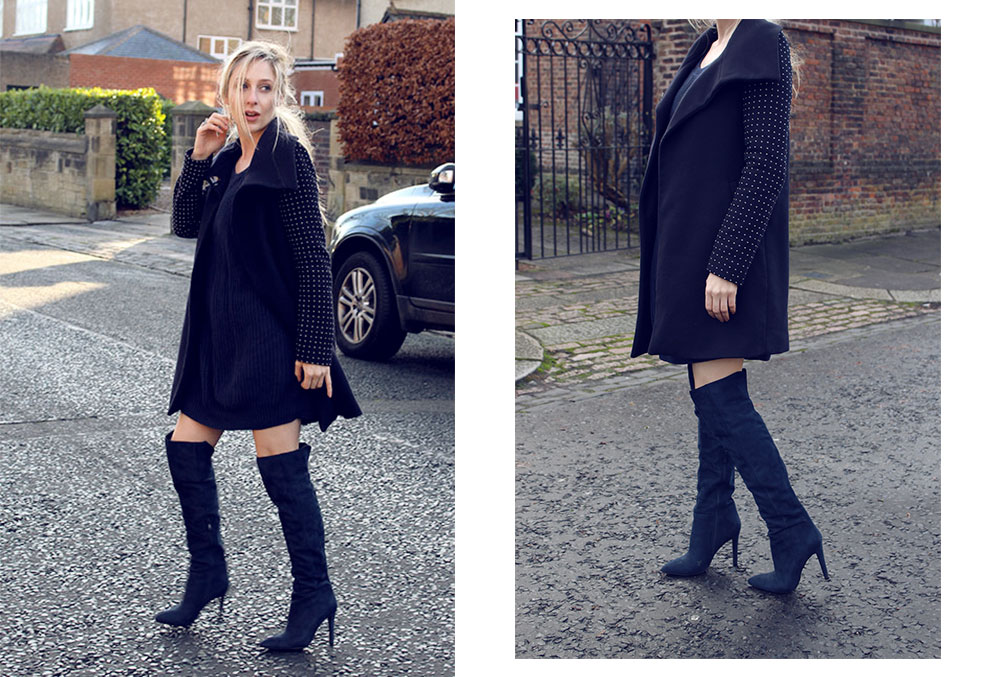 Boots – Missguided | Coat  – Zara this is old season but I found this one on ASOS! | Sweater – River Island, here's an alternative I'm in love with!!!
How do you wear over-the-knee boots?