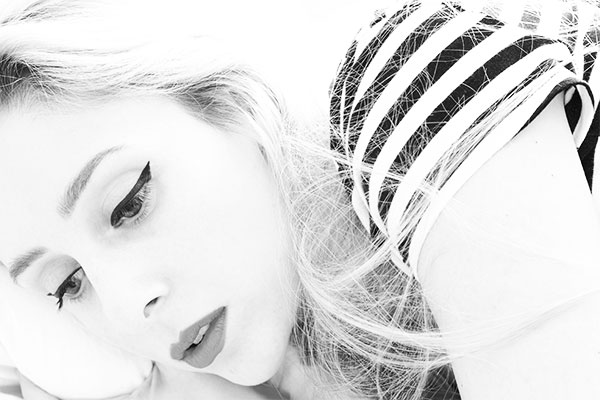 With a huge selection of eyeliners on the market it's often difficult to know which to choose and which would be best for you. Brands are constantly creating new longer-lasting formulas, denser pigments and easy to apply nibs. I am an eyeliner addict, I used to do a smokey eye everyday but my style has evolved and now my staple is a heavy winged liner and bright lips, or as of late mauve/pink lips.
I have tried and tested lots of different types of eyeliner, from gel, kohl, liquid, pencil, cake and customising my own. For quick and easy application I prefer liquid, it gives more definition and creates a statement. The others are great for different reasons but for everyday wear, liquid is my go to.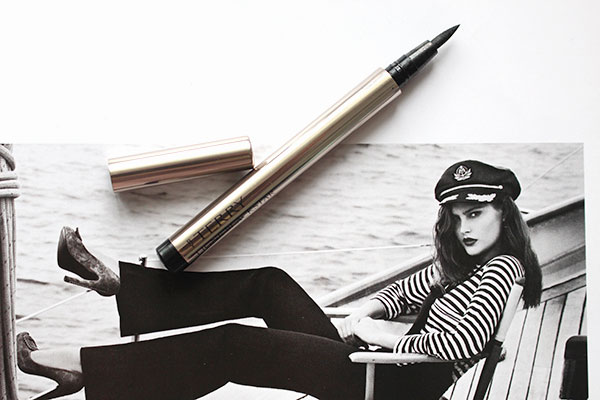 My favourite has to be this By terry LIGNE BLACKSTAR in black. Its slick casing and tattoo-like fluid make this a luxe but essential product in my makeup bag. After working at Space NK I fell in love with this brand and this eyeliner.
The nib is firm but not restrictive when creating curves, there's still a little flexibility allowing fluid movement but it holds steady when creating a straight line. Perfect for graphic liner looks!
Pigment is released immediately so there's no pressing down first or dragging across the lid, it flows beautifully and the best bit…the formula is WATERPROOF!
TIPS
Always

click the lid shut after each application as with any eyeliner it will dry out

Store

lying flat, maybe in a drawer or makeup bag as standing up right can cause the nib to dry out or bleed depending on the end it is standing.

Wait

for the product to dry before rushing out the door as it can transfer when wet and some people may experience smudging if they have smaller lid space or  overhang.
available – spacenk.com £25