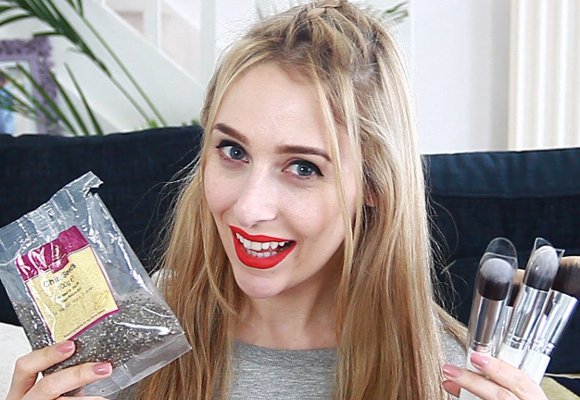 March has come and gone but it has left a slight imprint of Spring in my beauty bag and Summer prep in my diet. My nails have been given a nude makeover and the braids are making themselves seen, it's time for lighter bases, long-lasting formulas and skin perfectors. You know my love for good skin products but they don't always have to be creams or serums, sometimes they're in pill form.
I have to ask you to excuse my wispy hair in this video, the fog – yes fog has been hanging round every morning for the last few days hence weird frizz. To be fair I was caught in rain too taking my son to school, yup, the good old school run duties!
Speaking of this I have a very exciting collaboration that I will be filming soon,  I can't wait.
Watch the video below to see what I have been loving and what I'm currently taking to improve my skin!
Shop the video