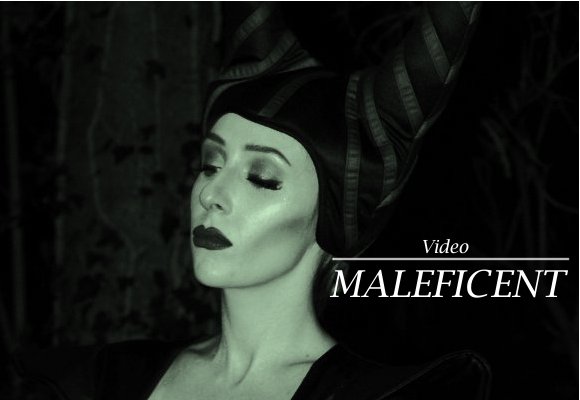 Have you seen the trailer for Maleficent yet featuring Angelina Jolie? if not you need to, it's seriously incredible! I can't wait for the film, I'm going to go all out and for the first time ever book my tickets for the first showing. Woooo.
After hearing about this dark Tim-Burton-esque film back in 2013 I set about sourcing a costume to make this tutorial. I was contacted by ilovesexy.com earlier so asked if they had anything that would fit the Disney villain so they sent this fabulous outfit.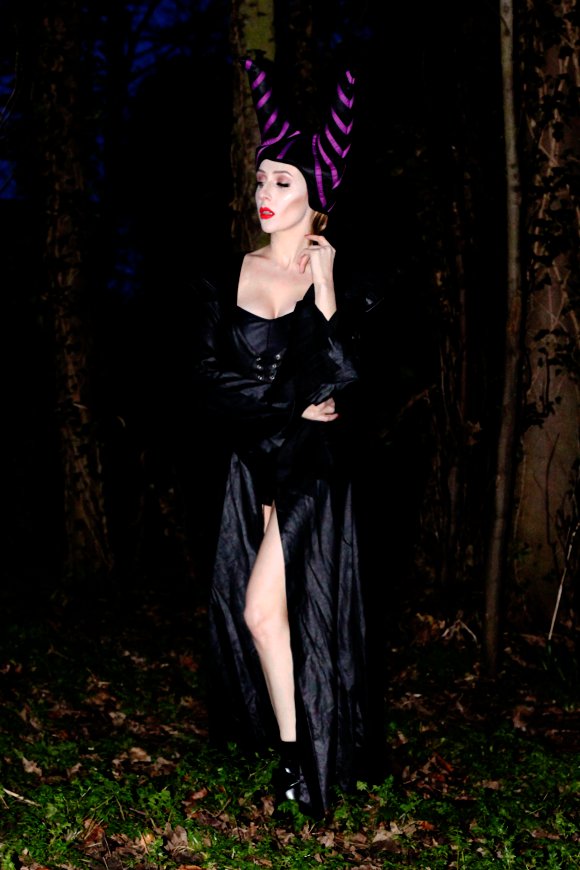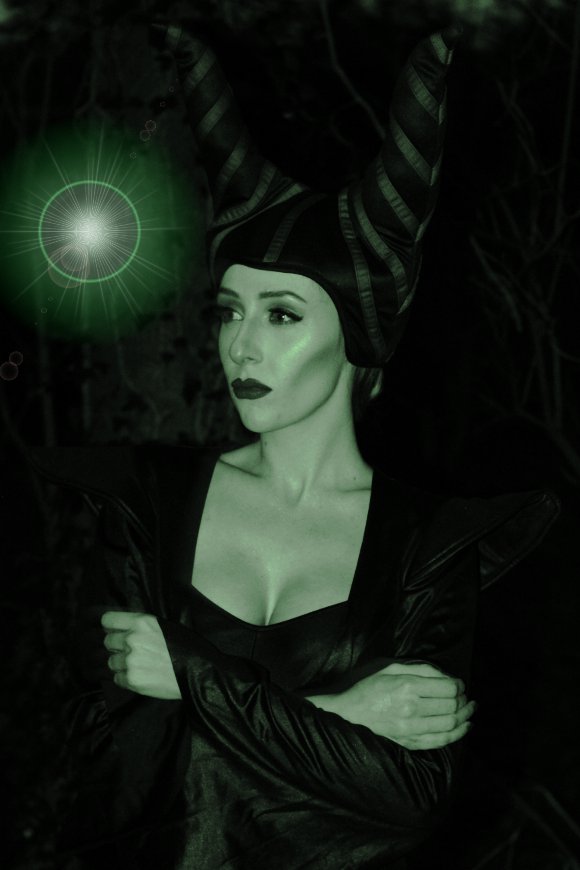 I didn't want to go too theatrical with the make-up so I watched the film preview and decided to go with the more natural version without the prosthetic cheeks. To achieve a likeness of the razor sharp cheekbones I contoured in a curved shaped which you can see in the video below. I had fun making this tutorial, it took a couple of days in total with the pretend acting bits that I added in the intro and end, then with the creative editing. I hope you all enjoy it!
Products
Illamasqua skin base 1
Rimmel Match Perfection in ivory
Mac prolongwear concealer NC15 – read my review on this
Laura Mercier powder – translucent
Maybelline Colour Tattoo on and on bronze
Makeupstore marble eyeshadow in volcano
MAC firespot e/s
MAC lingering eyebrow pencil – read my review on Lingering
Look Beauty eyeliner
Daniel Sandler sculpt and slim effect powder
MAC gesso e/s
Ardell Lashes
Santhilea Mascara – read my review on this mascara
Presige Amore lipliner
Maxfactor Ruby Tuesday lipstick
Limecrime velvetine suedeberry – read my review for this lip product