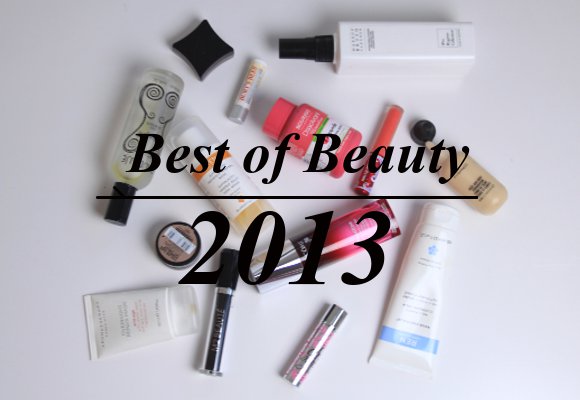 2013 was a great year for brands new and old, technology is improving all the time and consumers are proving to be more demanding in products and their claims. I've used a lot of cosmetics and skincare and settled on some firm favourites that I have reached for countless times over the last 365 days. Here's the run-down in no particular order:
Ren Purity Cleansing Balm
This is my favourite of all the balms I have used, it's thick enough to break down make-up and thin enough to be removed easily without leaving a heavy residue. Read my review here
Pro Hygeine Collection Brush Cleaner
This product has saved my life and hands by thoroughly cleansing and disinfecting brushes I need asap and have little to no time. This in my opinion is better than the MAC cleaner. It dries quicker and cleans very well!
Lancome Dream Tone
I loved the sceience behind tis product, I used it until it was finished and although there's was only a minimal difference in the dark spot it made a huge difference to the health of my skin and Ive noticed the change since running out. Just wish it wasn't so expensive! read the post here
Caudalie Beauty Elixir
Addictive, fresh, cooling. This isn't just an ordinary facial spritz, this has the calming scent and soothing properties to make this the perfect in-flight beauty companion and has reached cult status with models and designers like Victoria Beckham tweeting about it backstage. Read my post on the new design here
Aromatheraypy Associates Overnight Repair Mask
This mask is my go to when my skin is feeling a little run down, I like to place it on top of an oil or serum to lock in extra moisture. Read my review here
Ren Glycolactic Radiance Mask
All hail the king of exfoliator masks, this gives my skin back its glow and more importantly allows my skincare to work more effectively. I won't be without this miracle worker, read the review here
Boujois Dissolvant
Instant, handy, great scent and nourishes whilst removing. Enough said, post coming soon!
LimeCrime Velevetine
This was the lipstick / gloss hybrid that created such a buzz it sold out immediately, the colour pigment and longevity made this a huge hit and has made its way into my bad since acquiring it. Read the post on this here
M2 Beaute Lash Serum
I didn't know what to expect of this product as I've tried other lash serums but this has made a difference in the evenness of my lashes, I wore false lashes a lot and on an evening as 1. my lashes were sparse and 2. the wouldn't curl. Since using this they look fuller and hold the curl meaning that only mascara is needed. Review next week!
Benefit Fakeup
As soon as I applied this at the launch I knew it was love, I was impressed by the skincare infused concealer which is so important for the under-eye area. This is also a makeup bag essential Read the review here
Burt Bees Lipbalm
Firstly who doensn't love these products? the pomegranate is my favourite of all the scents but nothing hydrates and nourishes my lips like the hydrant one. The perfect winter warrior! Read about their latest launch here
Maybelline Colour Tattoo eyeshadow
These are great because they can be used by absolute makeup novices to the professionals and as it is a cream product you can build from a sheer to dramatic finish. I also like to use these as a base and the staying power makes these the ultimate all-rounder.
Illamasqua Hollow Cream Pigment
Another multi-faceted product and an item always in my kit, I use this on eyes, nose, cheeks, chest, basically any where I want a naturally looking contour. It's a favourite amongst the professional makeup artists, check out the shoot I did using this here
MAC Face & Body
My all time favourite foundation, it makes my skin look healthy and dewy even if it is feeling a little dry. It hangs on tight in the rain and does well in the heat. I often apply C6 to my legs if they're looking a little pale. This is my beauty hero. I use this in most of my beauty videos, you can find them here
Let me know if you love any of these too and your opinions