Hi everyone, so it's definitely getting colder which for me means a sartorial block every morning. I wish I wasn't such a complex person and go by my mood then the weather. If I want to wear shorts and it's cold outside damn it I WILL wear shorts but I need to then figure out how it will work without me freezing my ass off the whole day.
So I decided on a playsuit, basically shorts and a sleeveless top attached to it. Not the most sensible attire for December but I really wanted to wear my new heart tights so the obvious solution? layer with wool. I took an oversized cardigan (from my boyfriends wardrobe) which was so cosy and my new bright red beanie. It's a colour that instantly lifts my mood, it's a zesty red that brings colour to a basically neutral colour palette I decided on.
I loved it so much so I decided to match my lips and go for simple black liner and thick mascara, no blush or bronzer and a light layer of MAC Face and Body foundation.
The playsuit is a bargain I purchased last April with the intentions of wearing it during Summer which I never did so here it is in all its glory and short amount of fabric! I wanted to wear my Burberry-esque boots as they also haven't seen the light of day in a year and took my Barbour flat boots in the car as I can't be parted from them at the moment. Do you dress by your mood or weather or just what's there? I wish I was as organised as some and plan my outfit the night before but every time I do that I change my mind the next morning, EVERY TIME!
I've been a bit naffed off recently with my cameras and software. I spent 3 days working on vlogs, firstly my SD card is accidentally wiped, then I edited the footage on my Canon video cam (as the DSLR is so heavy) to realise, yes it's crap the video looks like it's from the 60s then I tried using my iphone and it was out of sync, upside down and so I was in a huff with myself last night. I decided to stop with the vlogs this Christmas and carry on with my other videos and looks of the day which I love doing but have to do when Rich is free.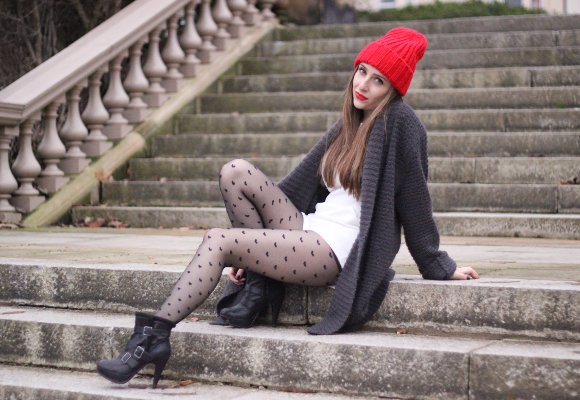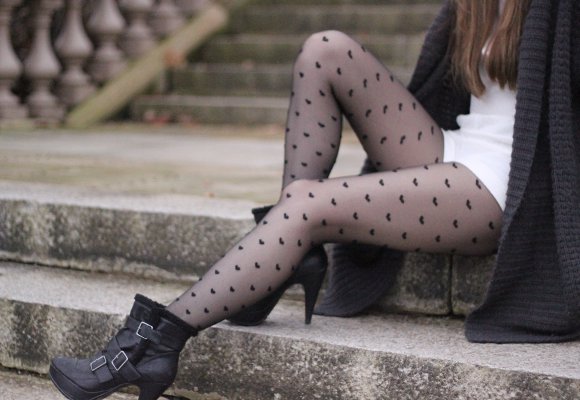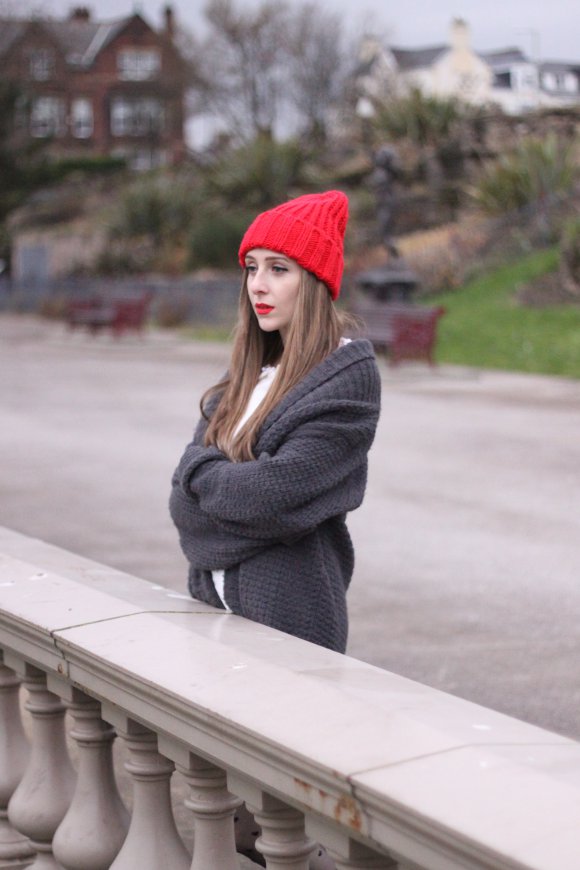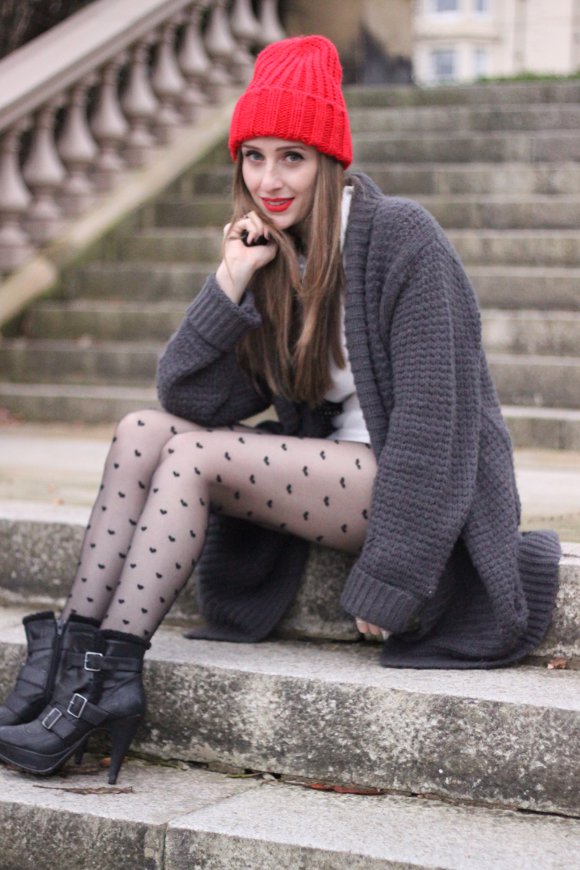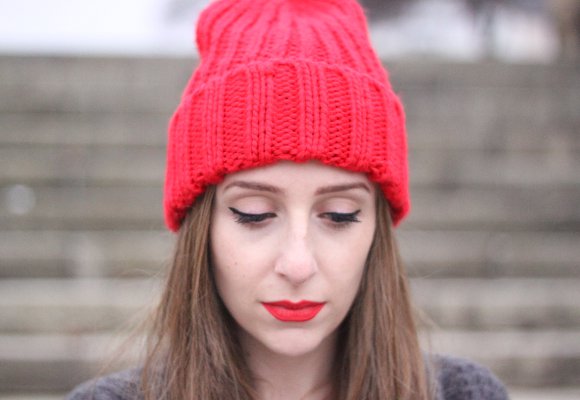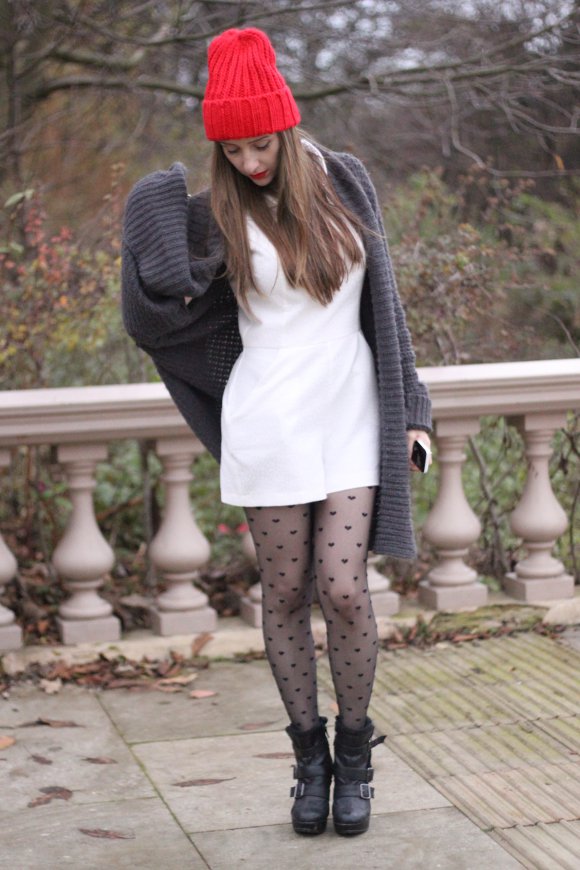 Hat – Dorothy Perkins
Playsuit – Primark
Cardigan – Reiss (Richards)
Tights – New Look
Boots – New Look