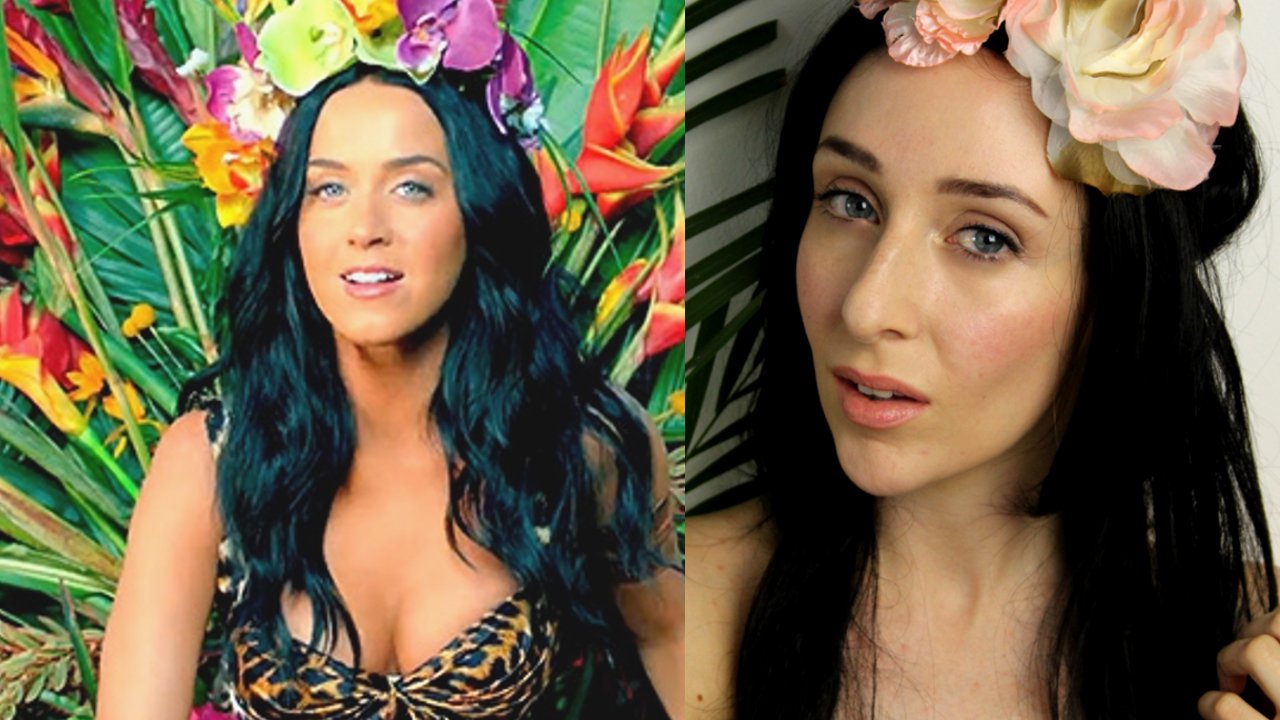 So it's been quite a while since I recreated a music video look, I have a heap of ones to do along with requests, basics and festive ones so I think I'm being kept busy for the next 4 months!
You must have been living under a rock the size of Jupiter if you haven't heard the Katy Perry Roar song, it's everywhere and I have to admit it's definitely grown on me, so much so in fact that I wanted to create the look. It's not one of Katy's usual video makeup looks as she tends to go quite glitzy and glam but this was super natural, with defined eyes and gentle pink cheeks.
Watch the tutorial below to see how to create this look and even wear it to work (or the jungle?)
To do such a basic look I think it commands attention to the skin, whether you're blessed with peachy perfect skin or not you still need to even the tone where needed, conceal blemishes and most importantly apply it well making sure it's buffed in seamlessly.
Products used
Benefit Hello flawless ivory
My face Cosmetics foundation in fair
HD brow palette
Elf elegant pigment
Illamasqua hollow cream pigment
Annastasia waterproof liner
Beautenizer fiberwig mascara
Daniel Sandler Cream blusher soft peach
Maybelline lipliner sweet pink
OCC interlace liptar
Nars Turkish delight
Editor Recommendation