Blusher is such a tricky part of makeup, get it wrong and you've destroyed the whole look, get it right and you can create a youthful complexion or killer cheekbones. Practice makes perfect and less is more, layering is key and good quality brushes are your best friend. So how many ways can you apply blush? 1 some may say but there's many, each can build an entirely different look.
Watch my video to see how to apply
I created visuals of 5 of the most worn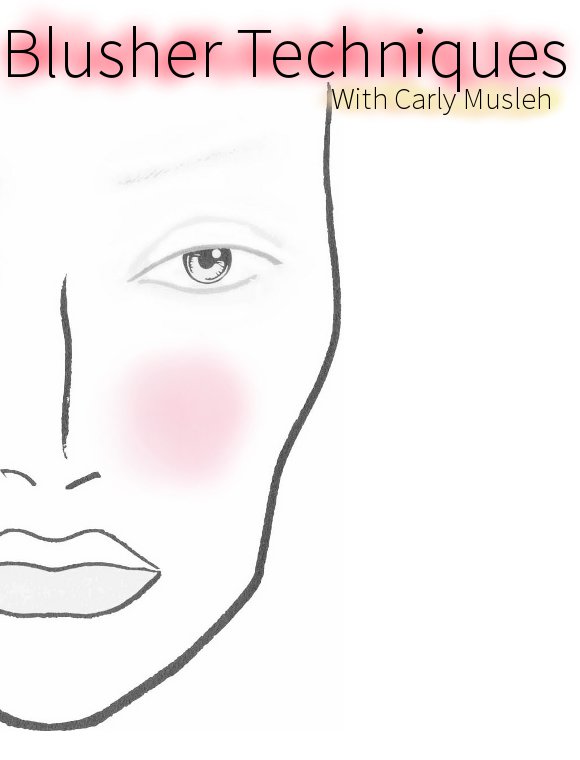 JOLLY DOLLY
For this look the blush is applied to the apples of the cheeks, for a more forgiving look try 2 colours a softer lighter colour and a deeper shade in the centre to give a diffused look .
SHY GIRL
As the name suggests this is a look that gives that playful flush when shy or even a fresh outdoors appearance. This blush application radiates youthfulness but stay clear if you have lots of redness in the cheeks already.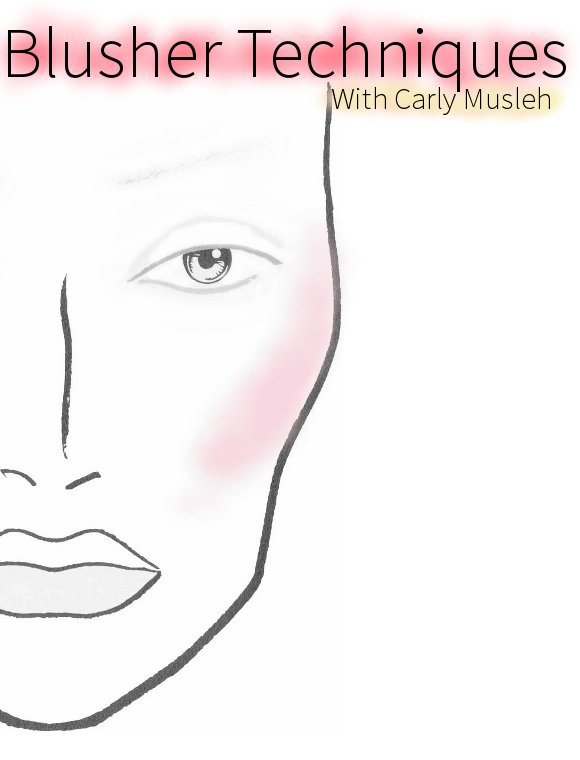 POLISHED PERFECTION
I named this polished perfection as it gives a flawless polished look that looks more grown up and groomed. It sits high up just under the top of the cheekbone to make the face appear lifted and tight. It also gives the illusion of sharper cheekbones. This is my personal favourite.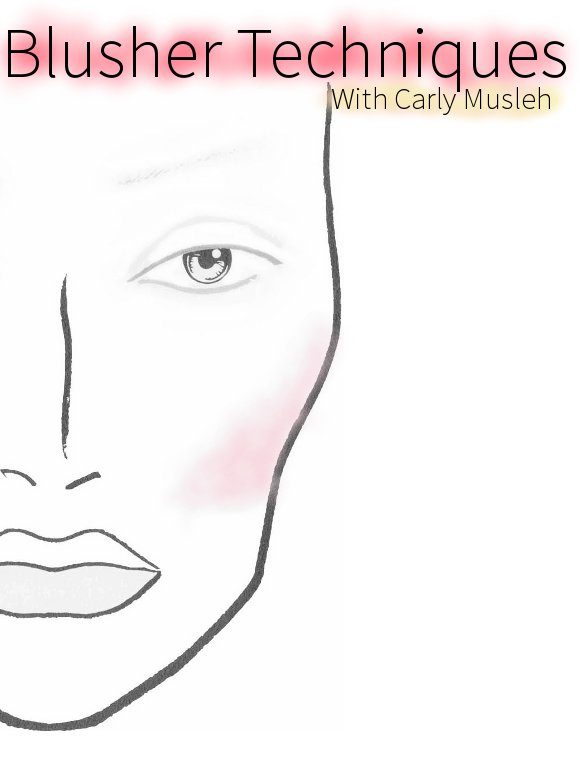 RENEGADE
For this look the blush is applied lower down on the cheek but has similar effects to the polished perfection but this is a little more fierce creating even more definition and drama. I named it renegade as I pictured this with a fearless rock'n'roll eye or punchy lip.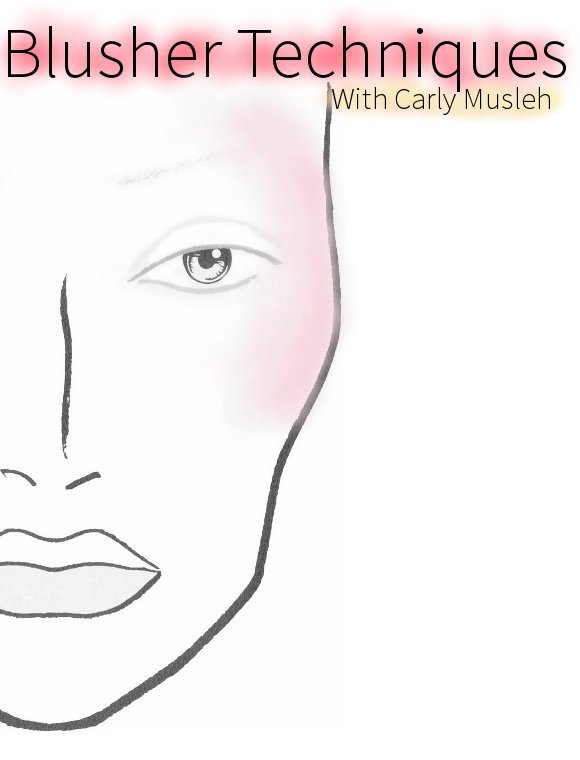 C CUP
A playful name for a playful look, the blusher cups the cheek and eye creating subtle shading and colour but also adds dimention to the features.
Not the most common of applications, this requires a little more careful blending and works well with a softer shade and a deeper hue outer section toward the hairline.