Halloween is around the corner and for those who celebrate here's a look I created that can be adapted to be more scary or more everyday wear if you remove the white paint and rhinestone that is!
I wanted to create something a little more runway inspired with a pretty touch which could mean you can wear it with anything…
Here's some ideas.
As the look is  Frankie's bride purchase a second-hand bridal dress and make the look more scary with fake blood
Turn it into a vampire bride or Morticia, add fangs or a beehive and exaggerated sleeves.
Make it sexy with a leather
Add bolts to the neck for an authentic look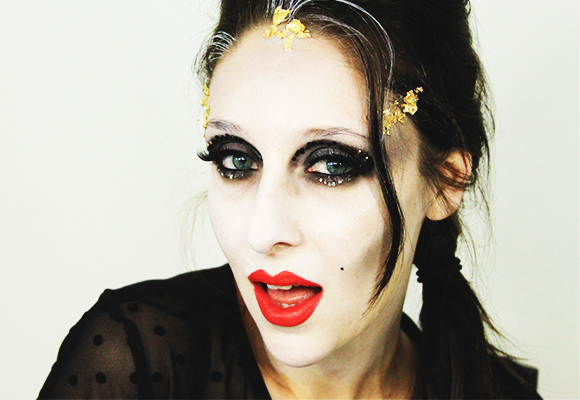 You can customise this till your heart's content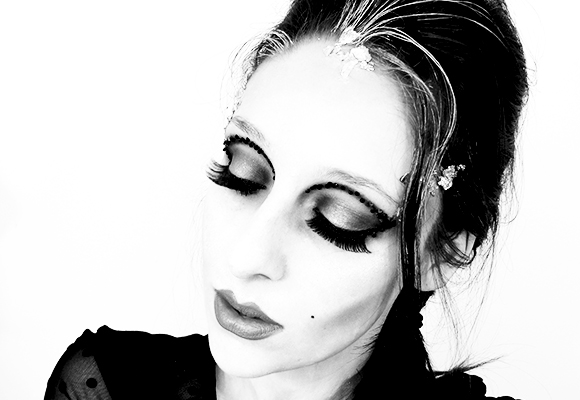 Watch the video below to re-create this look
Products Used
Snazzaroo White paint
MAC Scene
MAC Typographic
MAC Omega
Topshop nail art gems
Ardell lashes
Beautenzier Mascara
Prestige Amore lipliner
BeautyUK naughty lipstick
Lime Crime valentine lipgloss
Lookbeauty eyeliner
Barry M 8 pigment
Makeup atelier gel eyeliner