NAILS | REVIEW – The ESSIEntial Red
I will always welcome a good red in my nail polish collection, it's an easy colour that will go with most outfits. I liken it to black clothes, easy to wear, fuss free but classic. Unlike black red comes in many shades so I tend to go a little more coral red in Summer and berry/deep red in Winter.
Essie Lacquered Up is a true red, I've been in search of a perfect bright rouge nail shade since I ran out of my Orly Haute Red and dare I say this wayyy better. One coat is opaque enough as you can see in the image below but I would advise a basecoat to protect natural nails against staining and to create a smooth even base.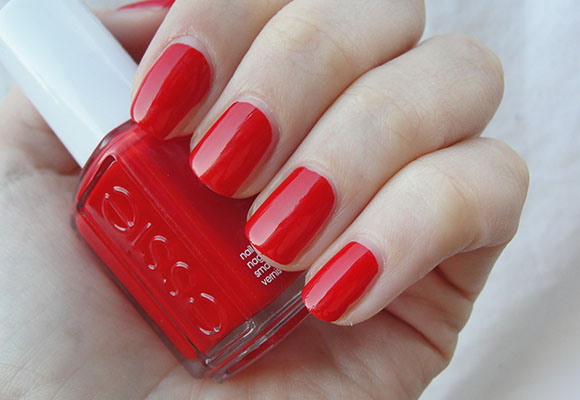 I picked this up in Superdrug £7.99