VIDEO | MAKEUP | CELEBRITY – Get That Glow.
I recently uploaded a new tutorial inspired by the beautiful Jenny Lopez and her new video Live It Up ft Pitbull. As usual it is very energetic and of course she was only just a few shades lighter than the sun meaning I had to get myself a tan to make this look even the smallest bit similar.
I used the Laurens Way self tanning mousse that I've used for years but this time I ditched the Medium for the Darker than Dark and it was DARK. If you tan often you will adore this, it really does last too.
View the tutorial below and watch until the end to see the completed look.
The Video
Smoky eyes and tan skin were the key elements to this look, the eyes were smouldering but not overly done. I achieved this look with a mixture of textures and lots of blending.
Products Used
MAC Face and Body N3
Bobbi Brown concealer in Sand
Laura Mercier loose powder
Gosh Grey/brown eyeshadow
Laura Mercier Amethyst shadow stick
MAC twinks
MAC embark
MAC typographic
MAC carbon
Benefit skinny jeans
Ardell Wispies
Benefit They're real mascara
Rimmer Black brown pencil
Myface copa choca latta blusher
Jemma Kidd Dewy glow iced gold
Daniel Sandler Sculpt and Slim effect bronzer
Daniel Sandler Radiant sheen face powder

View a close up of the eyes below.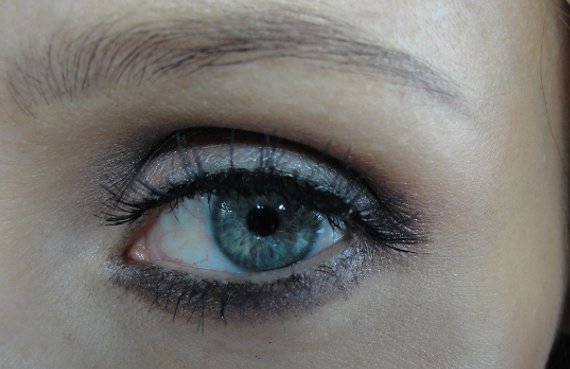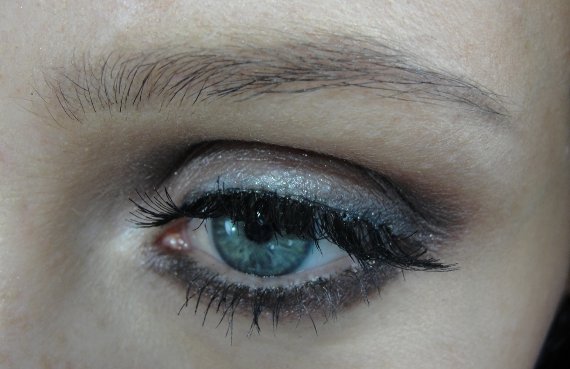 The look can be seen in full at the end of the video,the cool lighting doesn't show the colours well on this picture. Also you don't need a tan to wear this makeup. As it's a look grey/browns it will suit all skin and eye colours.
Let me know if you re-create this look I'd love to see!
Shop the products in the post