I have a new video for you all, today's make-up tutorial was inspired by Kendall Jenner, sister of Kylie and the Kardashians. Kendall is still quite young and unlike her sisters is hardly seen wearing lots of make-up. To be honest she is absolutely gorgeous and doesn't need it but as a model she is often required to wear heavier make-up.
This the original image of Kendall I used to re-create the look. As you can see it's all about the eyes. Her skin is clean and simple meaning there's none or minimal bronzing or blush products so the focus is solely on those amazing peepers.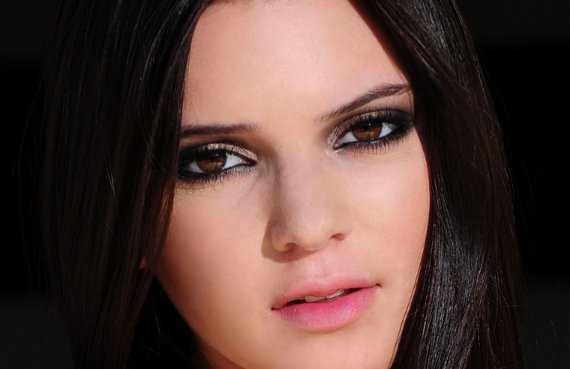 Watch the video below to see how I created the look and what products you will need.
The Video
Products Used
Eyes
Laura Mercier Caviar stick in Amethyst
MAC Twinks
MAC Carbon
MAC Kid
NARS Mekong
Look beauty liner
Ardell wispies
Benefit they're real mascara
Rimmel Brow pencil
Lips
Laura Mercier Naked Apricot lip balm
Laura Mercier lip plumping gloss in lychee
Face
MAC face and body c3
Shop The Post
Browns really make blue eyes appear brighter but I do love smoky looks on darker eyes, you can see even though the make-up is similar the effect is quite different?