VIDEO | TUTORIAL – 60s Revival.
There was a time I was doing Runway inspired looks all the time on my channel. I really enjoy doing them too so I'm bringing them back!! I may not do them every time but I'm drip feeding them into my schedule which is looking crazy by the way, I'm working around shoots, blogging and a mini film which starts this weekend. I thought January would be quiet but it seems quite the opposite.
I was asked by a few of you to create a Lana Del Rey look, a 60s look and more runway so though heck I can roll it all in one fabulous look which the amazing Charlotte Tilbury created. I have a long list of MUAs I'm dying to meet and she is of course one of them. Take a look at the face chart created for this show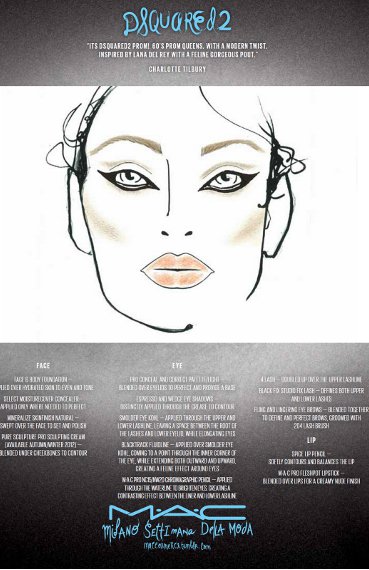 There's a few products I didn't use so just applied what I had that felt matched the look best, it shows that you don't have to use exactly what other use just work with what you've got.
The Tutorial
Products Used
Face
MAC face and body C3 (already applied)
Bobbi Brown Warm Ivory concealer
Chanel universal bronze
Eyes
Sleek Matte palette
MAC espresso
Look Beauty eyeliner
Makeup atelier gel eyeliner
Nars larger than life pencil
Ardell 118 and Bliss 16 lashes
Benefit they're real mascara
Rimmel eyebrow pencils in Hazel and Black brown
Lips
Collection 2000 Cream Puff in powder puff
MAC Spice lipliner