Who doesn't love a bit of arm candy? it has become a little bit of an obsession between bloggers and fashionistas to intsagram their latest collection of bracelets, bangles and watch on one arm. I'm either an all or nothing person I have days where I think I might just wear a ring and days where I think I need all my jewellery on at once.
Spikes and studs are another huge look at the moment, everywhere I turn something has been studded or spiked within an inch of its life. I love the bracelets and this one by Bling Rocks ticks 3 trends right now,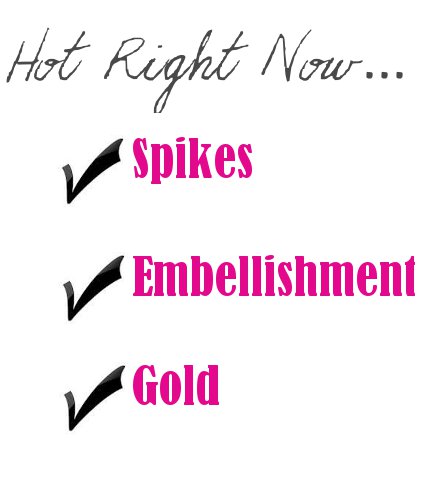 As a brand only established a year ago Bling Rocks is definitely making its mark in the celebrity world this season with many wearing the collection before its official launch. They sell a huge range of jewellery all very reasonably priced and collections to suit all ages. As embellishment is massive right now you should check out this £14.99 beauty – Harlow Gold Cuff
I've worn my Gold Spike Bracelet on its own and in a sea of other arm attire and it looks equally as effective. See the gallery below for images of it
The gold spike bracelet also comes in silver if you prefer the silver tone, it is a popular choice being worn by some well known personalities earlier this year.
View the collection at BlingRocks.co.uk