Q: How to update your wardrobe quickly, cheaply and with impact? A: Make a statement with jewellery!
Statement jewellery is huge for A/W with embellishment being the keyword, collars with large decals and stones seem to be dominating jewellery sections from ASOS to Toshop.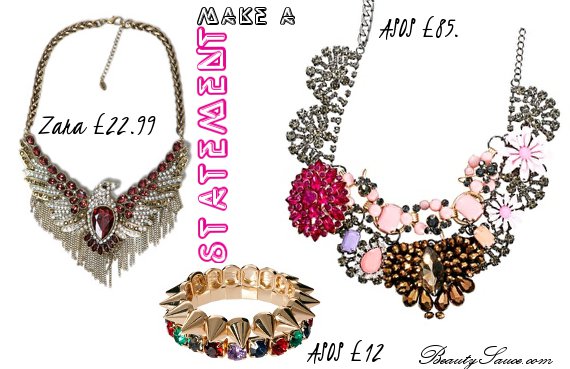 Zara always has great fashion jewellery to transform that LDB or update a plain white shirt. I picked up this collar whilst looking around yesterday!