Monoï is a scent that gives me great memories, my mother used to use it after a shower on an evening whilst we were on holidays as kids. "The fragrance comes from the beautiful Tiare flower, these flowers are picked early in the morning by hand to protect their scents density, so particular when crossing Lily, Frangipani and Tuberose. Monoï is obtained by macerating Tiare flowers in coconut oil, from coconuts which are grown exclusively in French Polynesia."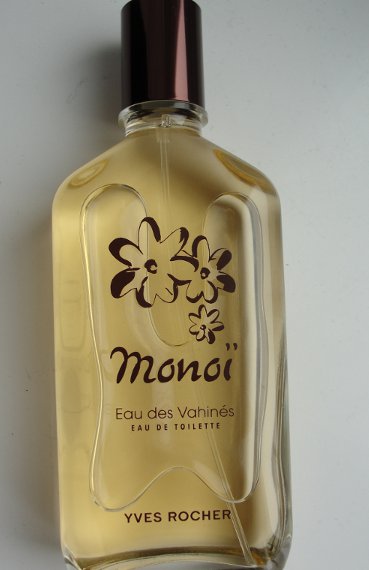 This 100% natural beauty elixir is treasured by the Tahitian women who use it to coat their body and hair but what makes this fragrance special is that it can be used on the beach unlike most other fragrances.
I have been using this most days as it makes me feel Summery and since this weather has been a wash out lately this has been my scent of paradise.
Price £27 – 100ml
Available – yves-rocher.co.uk