I created another Runway inspired look, this was Just Cavalli's S/S 12 show with make-up done by Hannah Murray for MAC. All the pictures I looked at prior to doing the look showed models with only the lower lashine shaded in blue however I found my header picture which shows this model had a little on the upper lashline too. And I thought I was being different! oh well 🙂 Also I used Beauty UK instead of MAC which is around 1/5 of the price and is available in Superdrug in the UK.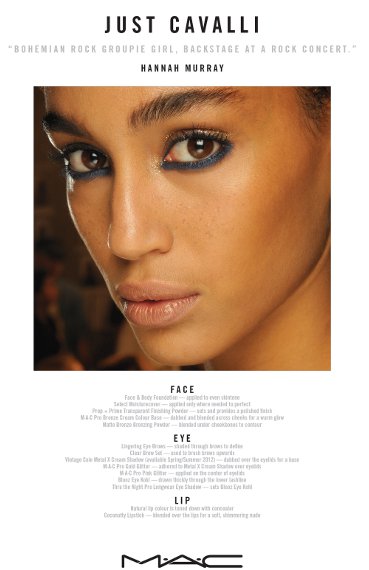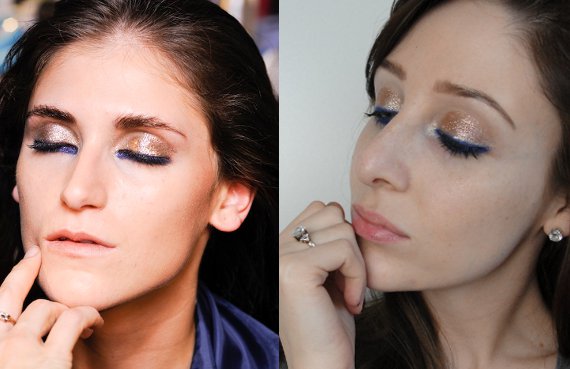 The Tutorial
Product List
Eyes
Bourjois Clubbing pencil in Bleu Neon
Sleek primer palette
BeautyUK Pink and Gold glitter
NYC Mascara
Lips
Collection 2000 Powderpuff ligloss
Vaseline lipbalm

Gold and copper glitter, it will really make the blue pop!