MAKE-UP TUTORIALS | THE BEAUTY LOUNGE – Mila's 60s Inspired Eye.
I get lots of requests for future tutorials but understandably I can't do them all, I liked this one in particular as I thought it was a nice un-fussy look that makes a great day or night look and can be adapted for those with smaller lids. If this is you then make the liner thinner, if you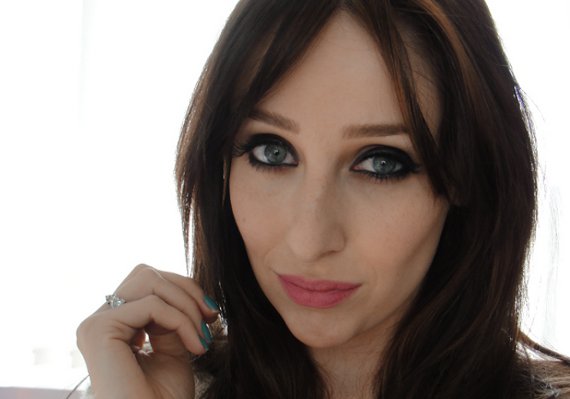 Mila has large eyelids so the very thick liner suits her well, she also looks great with the pale shade in the waterline which makes eyes look even bigger however this look doesn't really suit me so after the tutorial I added the black kohl into the waterline.
The Tutorial
Products Used
Eyes
Benefit Figgy Cream Shadow
MAC Shale Eyeshadow
MAC Kid
MAC Brown Script
Illamasqua Emerge Cream Eyeshadow
NYX Noir collection eye pencil
Ardel 118 lashes
MAC lingering on brows
MAC espresso and Illamasqua sealing gel on brows
Face
Bourjois Healthy Mix Serum 53
Bourjois Illuminate concealer
Make-up Atelier Natural Rose cream blush
Lips
Make-up Atelier Natural Rose cream blush
Have you tried using cream blush as lip colour?