I had the pleasure of being featured in the brilliant online beauty magazine called Beauty Recommended. For the feature I created a tutorial to show you how to achieve a perfect red pout. You can see the tutorial here and vist the site or check it out on my Glitterdollz7 channel on YouTube.
See the snap shot of how it looks.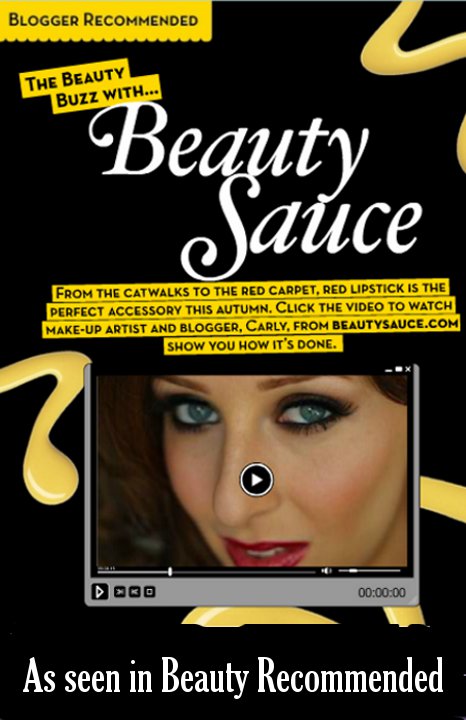 Have you tried wearing red lipstick?